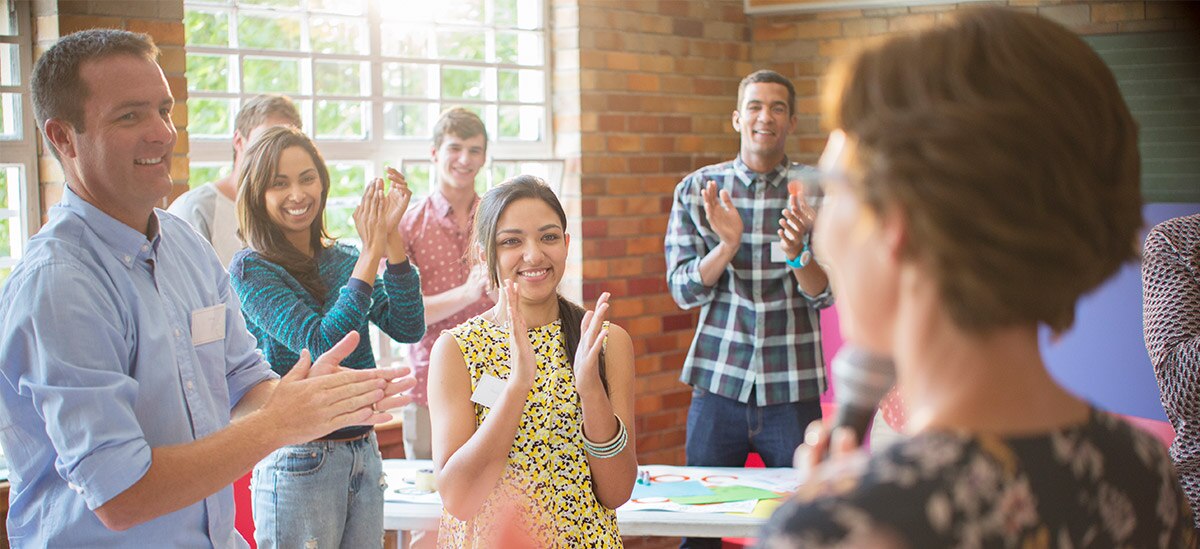 When initiating charitable work, it is important to remember that a foundation is also a business that requires developed governance practices. As Bill Gates said,
Effective philanthropy requires a lot of time and creativity. The same kind of focus and skills that building a business requires.
The processes and procedures that comprise effective governance can help support a foundation's ability to have an impact on its chosen causes and organizations. These processes and procedures can also help influence decision making, which in turn can lead to all aspects of the foundation being effectively managed.
Family foundations, like family owned-businesses, face two types of management issues: those related to managing the family dynamics and those having to do with the day-to-day administration of the foundation. Governance systems do not need to be complex to be effective. Just as with a family business, we believe it is essential to craft and maintain a governance structure. It is a roadmap for determining and documenting the foundation's mission, and for outlining the roles, responsibilities, term limits, and succession plans for those family and nonfamily members who serve on the foundation's board of directors.
Managing Family Dynamics
Formal governance practices help promote continued family engagement and reduce the likelihood of family disputes. These practices also help safeguard the legacy of the founder and previous generations, provide training for the next generation for leadership roles, and open pathways to incorporate the views of new generations so they remain committed and engaged.
All foundations must have a governing body, referred to as a board, which can have both voting and nonvoting members. It's important to address the following two questions:
Who sits on the board and who gets to vote?
What is the plan for board succession?
In an ideal situation, the foundation's governing documents will address these issues when a foundation is established. If this has not occurred, which in our experience is often the case, we believe the board should set the parameters for engagement and succession.
The Next Generation
Engaging younger generations can be crucial for those seeking to use the foundation as a means to preserve and express the family legacy. Involving children from a young age is a good way to cultivate interest while laying the groundwork for future leadership roles. Including younger generations in site visits, educational discussions, and age-appropriate board sessions are some ways to engage them. Many families create a junior committee that can either have voting rights or act in an advisory capacity. The committee has a set amount of funds for which they select qualified charitable recipients. Members perform due diligence and present their recommendations to the board.
The Family Philanthropy
Setting the rules for board engagement in the family foundation will help keep family harmony. Here are some considerations to weigh:
Will you have both voting and nonvoting positions?
Are spouses eligible to serve? If so, in what capacity, and would they have voting or nonvoting positions?
What is the path to voting membership?
Is board participation a right or a privilege that must be earned?
If it is earned, what do family members need to demonstrate to earn a board position? Some examples include attending board sessions, helping bring subject matter experts to present to the board, and having experience with performing due diligence on potential grantees. Due diligence experience could encompass participating in site visits and meeting key staff. This helps develop a working knowledge of how the foundation's grants help support its mission.
Giving Voice
Good governance can help family members have a voice in a manner that is appropriate and works for the foundation's operations. A family member who is excluded from voting or not invited to participate can still exert some influence. Parents in particular hold great sway over how their children may view their future roles in the foundation. Some families include spouses and in-laws on the board, and some do not. An effective way to include additional family, as well as nonfamily members and advisors, is to create advisory committees.
Business Management
Among its numerous benefits, good governance can help provide continuity, objectivity, and transparency for a foundation. It can also help reduce the chance that an important task, such as a required regulatory filing, could be overlooked. Additionally, it helps minimize the likelihood of potential legal or regulatory issues. 
Private foundations are complex legal entities. They may be established as either a stand-alone trust or nonprofit corporation. Also, there are various federal and state regulations that apply to foundations, and these can vary from state to state. It is important to consult with legal counsel to develop a full list of duties and responsibilities of board members to help the foundation meet all regulatory requirements. There are numerous responsibilities, ranging from fiduciary and legal obligations to day-to-day operations such as grant administration and financial oversight, associated with foundation management.
Grant making can be an engaging part of the family foundation and an enjoyable activity for family members.
There should be an established process in place for reviewing and assessing grant applications, which provides consistency and helps reduce the possibility there will be problems if organizations are declined for funding. A grant application must be documented from receipt of an application through due diligence, approval, or declination in addition to follow-up on how funds were used.
The operational structure is just as important in a foundation as it is in a for-profit entity. As with a business, a foundation needs an annual strategic plan and budget that not only address the foundation's activities but also demonstrate that they are approved in a timely manner. Many families engage advisors to guide the foundation and manage the administration and grant distribution processes. Proper planning helps a foundation confirm there is sufficient cash available when needed. Key points that should be included in these plans are as follows:
Strategic plan — Create a timeline outlining when grant applications are due, when distribution decisions are made and paid, and when grantee progress reports are due. In addition, include administrative processes such as regulatory filings preparation and review and filing dates. Schedule board meetings and board engagement activities, such as site visits. 
Annual Budget — Detail expenses and income and when they are expected to occur. Include cash flow, minimum required distribution, grant distributions, tax payments due, and any additional expenses.
A Case Study: The Murphy Family Foundation
The Murphy family successfully managed a family business through four generations and a family foundation for two generations. When establishing the family foundation, the family adopted the same business practices they used to successfully manage and transition the family business. There are rules and requirements for foundation meetings as well as a code of conduct. The roles, responsibilities, expectations, and benefits are clear to all.
Family from all generations are actively engaged in foundation operations. Children begin engagement at age 12 by participating on a junior board. At age 16, they receive a small allocation for grants. They perform due diligence and present reports to the board for approval. They have increased allocations and responsibilities until age 25, when they become eligible for board membership. Only direct descendants of the foundation's founder and their legally adopted children are eligible to be voting members of the board.
The Foundation Board 
The board of a foundation is responsible for overseeing all aspects of the foundation, similar to a for-profit entity. Board members should be aware of the rules for governing a private foundation, including any applicable state laws governing the functions of a nonprofit board and the conduct of board members. We suggest legal counsel should review these requirements with the board at the inaugural board meeting, with new board members, and periodically thereafter.
There are three basic legal duties of board members:
Duty of care — Board members must exercise reasonable care and make well-informed decisions for the foundation. 
Duty of loyalty — Board members must always act in the best interest of the foundation. They must avoid conflicts of interest or the appearance of conflicts of interest.
Duty of obedience — Board members must adhere to the foundation's mission and bylaws. They must act in a manner consistent with the foundation's mission and goals and with applicable law.
Some of the roles in a foundation include officers of the foundation, president, treasurer, and secretary. In addition to officer roles, there can be both voting and nonvoting board members.
Board Meeting Best Practices
A best practice for managing boards is to establish clear rules for meetings, which are typically included in the bylaws. For example, best practices often include:
Frequency — meeting semi- annually or quarterly. To help encourage attendance, set dates in advance, at a minimum confirming the next meeting date at the end of each meeting;
Attendance — the number of board members necessary to constitute a quorum;
Rules for attendance — how many meetings in which each board member must participate. Clarification on what constitutes participation, for example, Skype or via conference call; and
Voting — acceptable methods such as proxy, email, or in person.
It is important to recognize the experience you may need and the value of the participation of nonfamily members to fill knowledge gaps. For instance, if the foundation funds a specific type of medical research, it is ideal to have someone as a resource with the knowledge to evaluate grant proposals and report on the use, success, and impact of grants. Many foundations create advisory committees comprising individuals with the experience necessary to evaluate grant-making programs. Many foundations also include members of the community they serve as nonvoting board members or as advisory committee members.
The family foundation has many similarities to a family business. Good governance can cultivate the strengths of the family and its legacy, highlighting individual roles and when additional guidance and support might be needed.
An organized and structured approach is essential to effectively manage your foundation, benefiting both family members and charitable beneficiaries.