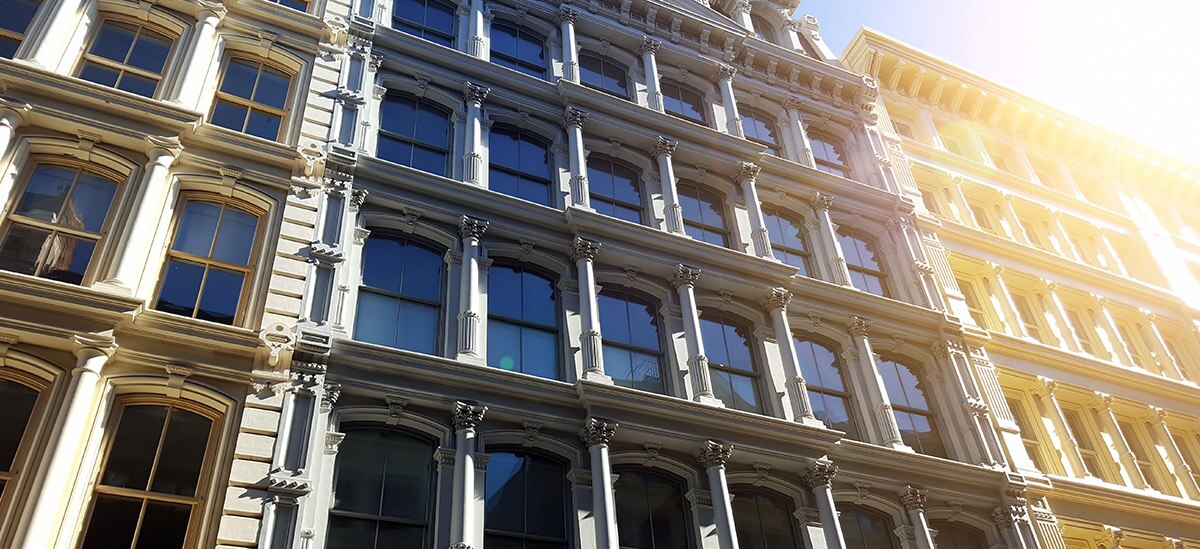 Investors can increase their exposure to the commercial real estate market without the hassle of owning property
Investors may add more income and perhaps reduce some overall risk by adding real estate investment trusts to their portfolios. REITs are companies that own rent-collecting properties, such as office buildings, storage facilities and apartment communities. These stocks offer an easy way to invest in the real estate market without the onerous task of owning and managing a physical building. Investors like them for three main reasons: yield, diversification and total return performance.
High-quality REITs can produce yields akin to investment-grade bonds
Yield is one of the reasons investors may choose to add REITs to their portfolios. During a strong economy, when rents rise and vacancies drop, REIT dividends tend to remain solid and predictable. Unlike other companies, REITs must distribute at least 90 percent of their taxable income to shareholders in the form of annual dividends, and loyal tenants who pay steady rent keep those payments flowing. PNC Asset Management Group says,

The income from REITs can be substantial, sometimes as high as investment-grade bond yields, although REITs may carry more price volatility than bonds.
REITs may reduce overall portfolio risk
A well-diversified portfolio includes a mix of investments that have low correlation to each other. When one asset class goes up, another goes down, and vice versa. This type of diversification can reduce a portfolio's volatility, which may lead to better overall performance.
According to PNC Asset Management Group, "REITs tend to have low correlation with non-REIT stocks, adding that much needed diversification to any portfolio." What's the reason behind the low correlation? REIT performance hinges on the real estate market. The returns are less affected by business cycles that drive the rest of the stock market. After all, tenants must pay rent regardless of market turmoil, and long-term leases in many commercial properties help to keep REIT volatility in check.
However, REITs move more in tandem with traditional stocks during times of financial stress, such as during the Great Recession. Back then, both REITs and other stocks struggled. As markets recovered, though, correlations returned to historical averages, once again making REITs attractive for diversification purposes.
Historically, REITs have outperformed the S&P
Even though REITs are known for their high yields, investment professionals consider them a total return investment, as they tend to offer both dividend payouts and capital appreciation, similar to a value stock. Moreover, the total return of REITS, as tracked by the FTSE Nareit All Equity REITs Index, has outperformed the S&P 500 Index over extended time periods throughout their history. REITs tend to flourish in times of economic growth when both real estate values and occupancy levels climb.
An investment sector to be reckoned with
Since its creation in 1960, the REIT industry has skyrocketed to over $1 trillion in equity market capitalization[1] with 187 of these securities traded on the New York Stock Exchange. Part of this growth may be due to REITs being classified as a stand-alone sector within the Global Industry Classification Standard (GICS®) in 2016. "Elevating REITs to their own sector was a clear indicator that real estate stocks are a growing force in today's economy," says PNC Asset Management.
Please contact your PNC advisor to learn more about how REITs can enhance and diversify investment portfolios.