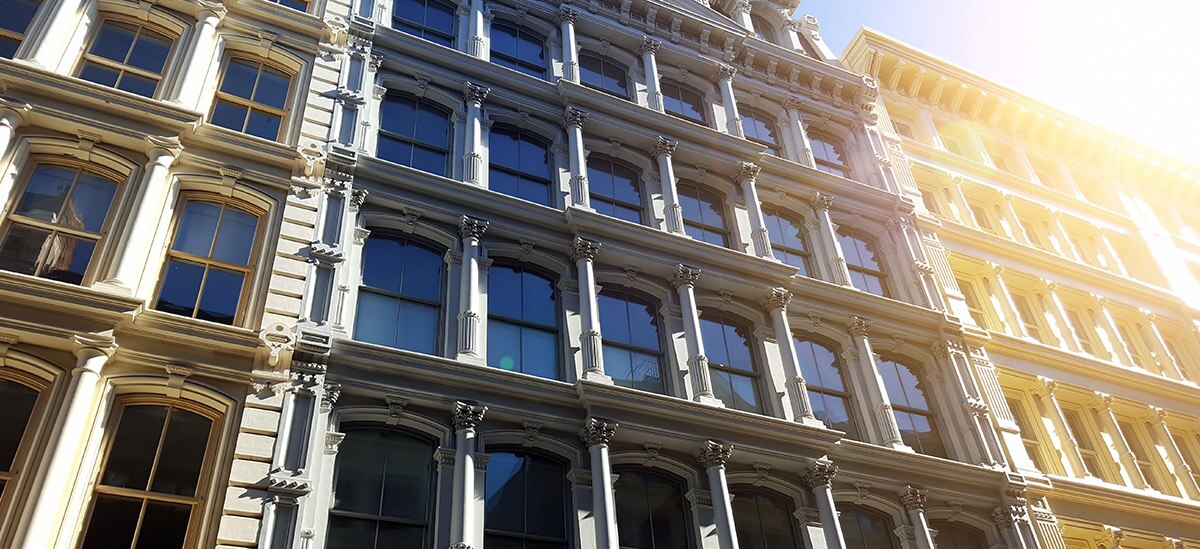 Investors often think of real estate investing in the context of the home(s) they own, but commercial real estate can also be attractive. However, most investors do not want to directly buy a building or commercial property.
A REIT (Real Estate Investment Trust) can provide exposure to commercial real estate without all of the attendant responsibilities that come with direct property ownership.
A REIT is a company that is created specifically to invest in income-producing commercial real estate, such as office buildings, retail properties, hotels, etc. REITs also have the advantage of the liquidity of a publicly traded security. Depending on the type of investor and the amount to be invested, one can choose to buy shares in an individual REIT or invest in a REIT mutual fund or exchange-traded fund (ETF).
REITs can deliver income & diversification benefits
For investors looking for an alternative or complement to traditional fixed income, REITs can provide steady income generation, with the added potential for growth. The performance of REITs may be less correlated to the returns on stocks or bonds, meaning their prices tend to move differently. This can help to provide diversification benefits and lower the risk, or large movements in value, of a portfolio.
Historically, REITs are less correlated to traditional asset classes. However, during times of financial stress, such as the Great Recession, REITs, like other asset classes, move more in tandem, reducing diversification benefits. During the recovery, REITs moved back close to historical averages, once again proving attractive for diversification purposes.
Strong current & historical performance
REITs have been one of the strongest performing asset classes in 2016. The FTSE REITs Index is up 16.5% this year including reinvestment of dividends versus S&P, which has an 8.1% total return as of August 9, 2016. Historically, REITs have outperformed S&P on a total return basis.
We view REITs as a buy-and-hold investment that is appropriate for investors who seek dividend income and modest price appreciation, as opposed to quick capital gains.
Over the long term, REITs have been an attractive investment, either increasing total return, reducing overall portfolio risk or both. With a large component of returns coming from income returns, they produce dividend yields on a par with investment-grade bonds, plus the potential for increasing dividends and capital appreciation.
As noted, REIT performance has been particularly strong this year. This may be partially due to the fact that REITs are still catching up in valuation. After an extended period of trading below NAV, REITs are moving back to trade in line with NAVs. In addition, the current low interest rate environment has led investors to seek yield, and the overall strength in the U.S. economy makes real estate an attractive asset class. Finally, the upcoming classification change by S&P has already had, and is likely to continue to have, a positive effect on fund flows into REITs.
An independent sector
Currently, REITs are a subsector within the Financials sector, according to S&P, Dow Jones, and MSCI classifications. As of August 31, 2016, REITs will become a stand-alone sector, expanding the sectors from ten to eleven, according to the Global Industry Classification Standard (GICS). This is likely to help attract fund flows. Many managers are expected to adjust portfolio allocations in response to the change in classification.
It is possible that most active managers currently underweight REITs in favor of what they feel to be more attractive subsectors in Financials. It is also possible they may have been perceived as more complex and difficult to understand versus other Financials subsectors, such as banks. As a result of the reclassification, managers may adjust portfolio allocations to account for the change, which would result in increased REIT holdings. In addition, increased visibility as a separate sector may result in greater notice and attention from investors. Funds have already begun to flow into REITs and we anticipate this will continue leading up to the official change.
A potentially attractive time to invest
Real estate is a cyclical industry always changing and responding to trends and the economy; a function of supply and demand. REIT cycles are not easy to predict but often follow similar paths: Depression, Gradual Recovery, Boom, and Overbuilding and Downturns.
Pre-recession long-term correlations were relatively low. During the financial crisis, REIT stocks tended to move like other stocks in S&P, and diversification benefits were much lower. As markets recovered and moved back to longer term normality, correlations have once again moved back close to historical averages, proving attractive for diversification purposes.
REITs tend to be less volatile on a day-to-day basis than stocks and flourish in periods of economic growth and accelerated GDP growth.
We believe that the GDP growth will be about 1.8% in 2016, with continued recovery in the housing market to spur economic and employment growth. We also believe that REITs represent a long-term opportunity, not a market timing investment. They are most appropriate for those seeking dividend income, with a secondary goal of some appreciation over time.