Our Alliance with DonorsChoose.org
Inspiring Brighter Futures
The PNC Foundation and DonorsChoose.org have joined together to help preschool teachers obtain more classroom resources through DonorsChoose.org's education funding platform.
Get Involved
Choose a project that inspires you and give any amount.
Teachers
See if your next project is eligible for the match.
Double The Impact Of Your Donation!
The PNC Foundation will match, dollar-for-dollar, donations that support eligible pre-K and Head Start project requests in the PNC footprint listed on DonorsChoose.org from now through November 16, subject to restrictions and the exhaustion of designated funds.
Teachers: See here for more information.
Donation Match Funding
Pre-K Teachers Change Lives
See the impact one preschool teacher has had on a student of hers. It's a story like this that makes us proud to support pre-K classrooms in our communities through DonorsChoose.org.
Together, we can help teachers set students on a path to success.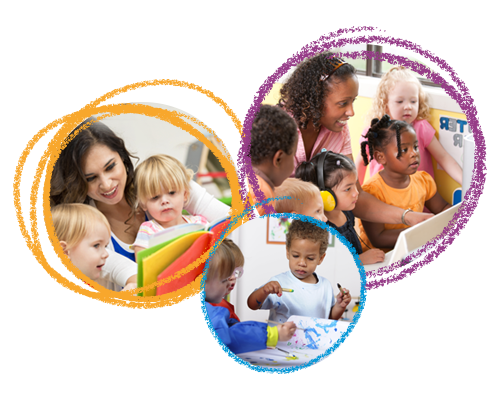 Supporting Pre-K Requests Through $5 Million Grant
PNC and DonorsChoose.org, an online charity that connects individual donors with classrooms in need, have teamed up to help teachers obtain quality resources and experiences for students in public pre-K, charter and Head Start classrooms across the country.
On April 4, 2018, every teacher who submitted a pre-K project request in the PNC footprint on DonorsChoose.org since April 4, 2017 received a $100 electronic gift card, distributed through DonorsChoose.org. In total, more than 3,700 pre-K and Head Start teachers received the funds to encourage the creation of new pre-K projects on DonorsChoose.org. The PNC Foundation funded these gift cards as part of a $5 million initiative with DonorsChoose.org to help teachers obtain the resources and experiences they need to inspire their students' love of learning.
For more details:Download Fact Sheet
Our work with DonorsChoose.org reflects our commitment to helping children get a strong start in life. This program will directly improve pre-K teachers' ability to help more students reach their full potential and, through their successes, will strengthen the communities we serve.
Bill Demchak, PNC Chairman, President & Chief Executive Officer
Our Donation Matching Footprint
Qualifying pre-K projects in the dark orange states will be eligible. Qualifying pre-K projects in certain geographies in light orange states, as specified below, will be eligible.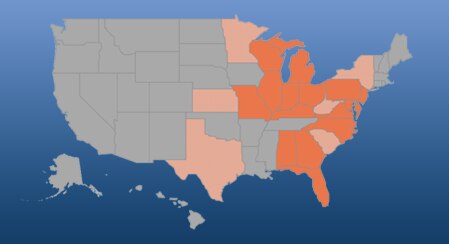 Full states: AL, DE, FL, GA, KY, IN, IL, MD, MI, MO, NC, NJ, OH, PA, DC, WI
Kansas: Johnson, Leavenworth, Miami and Wyandotte
Minneapolis: Anoka, Carver, Chicago, Dakota, Hennepin, Isanti, Ramsey, Sherburne, Washington, Wright
New York: Boroughs of Manhattan, Brooklyn, Queens, The Bronx and Staten Island
South Carolina: Greenville, Richmond, York
Texas: Collin, Dallas, Denton, Tarrant, Ellis, Johnson
West Virginia: Monongalia
We're Making an Impact
An initial donation of $504,000 flash funded 849 projects in public and charter pre-K classrooms in 22 states and Washington, D.C., where PNC does business.
Since Our Flash Funding in April 2017:
9,561
New pre-K projects
7,536
Pre-K projects have been fully funded,
with a total cost of $4.3MM~
1,090
Projects have benefited Head Start classrooms
More Resources are Needed
Supplemental resources such as art supplies, technology, books and field trips can enhance the preschool learning environment, though many teachers find that funding these resources can be difficult.
A 2017 study by the National Head Start Association showed that 94 percent of Head Start teachers say they need more resources to enrich the classroom, but 84 percent say they are unable to fund the experiences they want to provide.
The study also showed:
93%
Have or would purchase supplies with own money
88%
Spend up to $500 of own money
10%
Spend more than $500 of own money