About Our Initiative
We're focusing on early learning to help children succeed
A $350 million bilingual initiative founded in 2004 by The PNC Financial Services Group, Inc., PNC Grow Up Great® helps prepare children from birth to age five for success in school and life.
Inspiring Great Futures for Young Children
Research has shown that the first five years of a child's life is critical to long-term achievement. We believe that an investment in pre-K students makes good economic sense and plants the seeds for the dynamic workforce of tomorrow.
To that end, we provide innovative opportunities that assist families, educators and community partners to enhance children's learning and development, particularly in underserved communities.
For more details, download the Grow Up Great fact sheet
Since PNC Grow Up Great began in 2004:

$150M in Grants Distributed to Head Start and other organizations
that support early childhood education

4.1M Children Served By grant-funded programs and mobile educational tours

822,000 Employee Volunteer Hours Through a progressive policy that permits up to 40 hours of paid time off for volunteerism
Engaging Young Learners with High Quality Resources
We're consistently creating new, free resources for parents and educators to foster daily learning interactions with young children.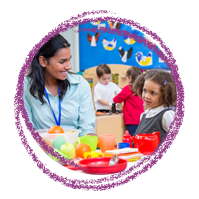 Designed for teachers to use flexibly with existing curricula, we collaborated with our grant partners to develop 140+ theme-based, printable lessons to enhance hands-on learning in the classroom.
Learn More »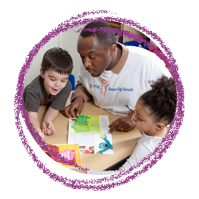 Sesame Street® Learning Resources
Bilingual resources - from digital storybooks to podcasts and more - were developed in partnership with Sesame Workshop and aim to make learning fun with familiar characters like Elmo and more.
Learn More »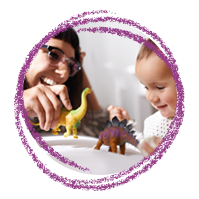 Everyday Learning Tips
We developed tips for every time of day - whether that's bedtime, mealtime or doing errands - that parents can use to turn everyday moments into learning opportunities for their child.
View Tips »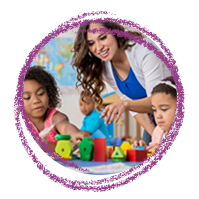 Teacher's Toolkit
We're providing educators with tools for success by providing effective instructional techniques on inquiry learning and home school connection tips to enhance learning in their classrooms.
View Toolkit »
On-the-Move to Promote School Readiness
Through our mobile tours, we're bringing the magic of early education to children and families around the country.
Learn More & View Upcoming Events »
Enhancing Classrooms in Our Communities
Through a $5 million initiative with DonorsChoose.org, we help provide pre-K teachers with the enhanced classroom resources and experiences they need to inspire students' love of learning.
Learn More »
The People & Partners Behind Our Work
Strong PNC leadership and our advisory committee comprised of leaders in early childhood education are behind everything we do.
In addition, some of the nation's most highly respected early childhood experts and nonprofit organizations help guide the Grow Up Great initiative, including Sesame Workshop, the creators of Sesame Street®; National Head Start Association; and Fred Rogers Productions.
Learn More About Our People & Partners »