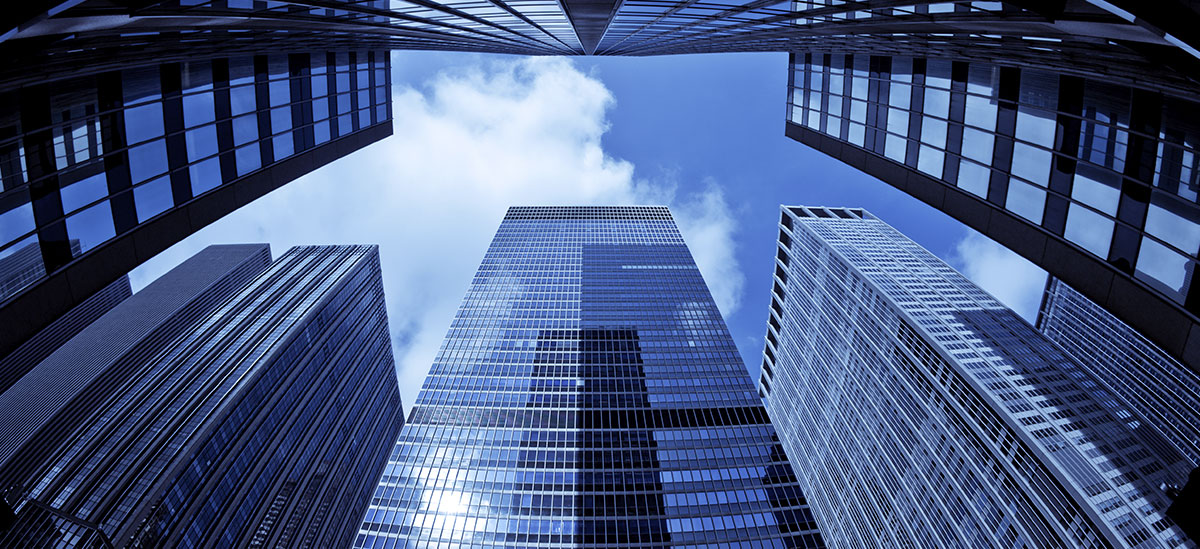 Driving Factors
As proven by the COVID-19 pandemic, the private equity ("PE") industry is versatile, malleable and resilient as sponsors continue to source, fundraise and execute new investment opportunities. Over the past decade, private equity markets have grown significantly, and assets under management ("AUM") now exceed $6.5tn globally, with North America accounting for more than half at $3.4tn in AUM.[1] Dry powder has soared to record levels, making private capital an exceedingly relevant capital source. This ongoing growth has enticed PE leaders to explore creative liquidity and financing solutions provided by banks and other financial institutions that are tailored to fit their portfolio. As examples, first in last out ("FILO") structures leverage banks' accounts receivable ("A/R") securitization and execution capabilities, while first-out structures offer greater flexibility than traditional bank lending.

Further, financial sponsors are continuously considering ways to maximize returns on their investments, including creative means of generating offensive and defensive liquidity and investing dry powder in meaningful ways. Use of Special Purpose Acquisition Companies ("SPACs") can provide flexible hold periods, secondary market solutions offer fund liquidity and deal volume in the technology sector continues to thrive. Highlighted below are several of the trends that have arisen as a result of financial sponsors' continued focus on fundraising and investing capital to support existing or new fund strategies.
Financial sponsors value the continued focus on new solutions to enhance their capital investment. The current turbulent environment has opened and expanded partnership opportunities within the financial industry. Trends such as a robust technology M&A market, SPACs, secondary liquidity solutions and partnerships between traditional banks and direct lenders are among the most prevalent opportunities from which financial sponsors benefit.
Key Trend Highlights
Record SPAC Market Activity
The SPAC market has hit record levels in 2020, presenting expanded access to capital and liquidity as SPAC issuance and business combinations have each reached record levels. Through the first 9 months, 122 SPAC IPOs have raised $47bn in proceeds, representing 50% of all IPO volume YTD. Announced and completed SPAC merger volumes are also tracking at record pace, with 44 announced and completed mergers expected to represent more than $87bn in total transaction volume. As of September 30th, there are over 140 SPACs outstanding actively searching for a business combination with nearly $50bn in trust capital. The current SPAC structure has been stable for several years, allowing for a new track record of successful business combinations, aftermarket returns and new capital being raised. Given the recent successes and positive feedbacks within the system, the backlog of SPAC IPOs and merger opportunities is expected to remain elevated in the near term.
Secondary Liquidity Solutions for Sponsors
Industry dynamics have created an opportunity for private equity sponsors to tap into the more than $100bn of dry powder in the secondary market to address both offensive and defensive fund and company-level liquidity needs, creating an alternative source of capital to supplement existing capital markets channels. Secondary transactions offer sponsors access to flexible capital, new economic incentives and extended hold periods to create value within a broader portfolio or for a specific asset. The global COVID-19 pandemic advanced these dynamics, as sponsors sought access to additional liquidity for their portfolio companies via fund-level financings, such as NAV-based loans and preferred equity. Such securities use the broader portfolio's equity as collateral to command a lower cost of capital – a trend that is expected to continue over the coming months. As the markets have reopened, the opportunity for sponsors to raise capital through the secondary market remains strong, with high quality sponsors and resilient, concentrated portfolios leading the charge. Continuation vehicles for multiple and single assets continue to be prevalent, with the latter becoming increasingly popular amongst sponsors as an alternative to a traditional M&A exit for top-performing portfolio companies.
FILO Structures in A/R Securitizations

A/R Securitization structures have been common among companies from all industries for many years. Companies large and small, those that are investment grade and also those that are high yield or unrated and public & private companies alike have utilized these financings to optimize their capital structures. Historically, highly-leveraged borrowers had been somewhat underserved by the traditional bank A/R Securitization market. However more recently, these leveraged borrowers have turned to direct lenders to fill the financing void. In 2020, a new trend has emerged in the A/R Securitization market, bringing together direct lenders and traditional bank financiers. Banks, as first out lenders, are partnering with Business Development Companies ("BDCs"), private credit firms and specialty finance companies, as last out lenders, to deliver A/R Securitizations in FILO structures, with significant benefits to both borrowers and fund partners.
First-Out Structure in Partnership with Private Credit

Private equity sponsors are now looking for larger funding amounts and certainty of close. More private debt investors exist today, backed by large amounts of capital, and again offer these companies another option for pursuing growth. These private credit funds now hold a dominant position in an uncertain economic market. The increase in dry powder in the market also raises the competitive stakes, which increases valuation, leverage and debt. With much flexibility in their deployment of capital, direct lenders are well suited to handle financing of this nature and are able to provide favorable terms. As a complement to these financing structures, senior secured lenders have increasingly been participating in the first-out of a unitranche facility to streamline the process under the direction of one direct lender, while bringing down the cost of capital, among other benefits.

Technology Sector Deal Activity
Over the last several years, one in three M&A exits in technology went to private equity or a private equity-backed strategic buyer. The number of sponsors, coupled with their prolific fundraisings, increasing appetite, and evolving expertise has proven to be forceful competition to traditional strategic buyers. Digital transformation and interest from historically non-technology companies is increasing private equity backed interest, as well. Large private equity firms known for sectors outside technology are also rapidly expanding their focus in this sector. For example, Blackstone just hired a former Amazon & Microsoft Corporate Development executive to focus on technology deals. Technology-focused private equity firms are sitting on over $1tn of dry powder, which can be leveraged to more than quadruple the buying power, yielding a significant opportunity for financial sponsors in this space.

PNC and its subsidiaries have a long-standing track record of achievement and a full arsenal of financial products and services to help sponsors and their portfolio companies throughout each fund life cycle phase, including the solutions referenced herein. This is done by working strategically to enhance liquidity and propel growth through all economic cycles, as evidenced by PNC's greater than 750 private equity relationships, more than $60bn in financial sponsor commitments under management and significant investment in technology resources to be one of the top five treasury management providers in the United States.
View full report below for additional detail, prepared by PNC's Financial Sponsor Coverage team with contributions from Solebury Capital, Sixpoint Partners and the PNC Asset-Backed Finance, Business Credit and Technology Sector teams.