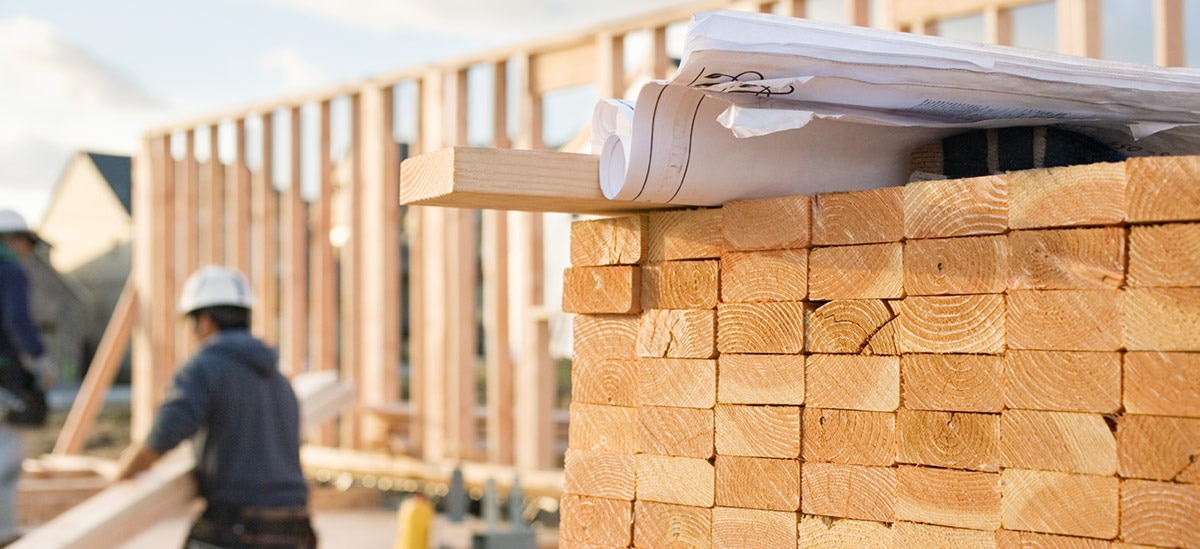 The cost of some wood products has more than tripled, cutting a hole in the construction budgets of affordable housing developers.
Economic conditions caused by the pandemic have reduced demand for some products, lowering the price of diesel fuel, for example. But the crisis has also choked off the supply of other products, including lumber. That has created a significant shortage, sending prices through the roof.
"We are currently seeing an approximately 30% increase in lumber cost across the country as well as increases in steel and vinyl products," says Joseph DiSalvo, executive vice president for Camden, New Jersey-based Michaels Construction--part of The Michaels Organization, a leading development and property management firm.
As the year comes to a close, the demand and supply are expected to improve unless some new surprise roils the markets. But affordable developers have also been shocked by delays.
We are also feeling the effects of longer lead times and product availability on not only lumber, steel, and vinyl products but also appliances and mechanical equipment. These procurement issues are directly affecting our project schedules and apartment deliveries, which are resulting in additional cost.
-Joseph DiSalvo, Executive Vice President, Michaels Construction
Lumber Prices Shock Developers
Overall, the cost of construction materials used to build affordable homes and apartments has been relatively stable. Over the last 12 months, prices rose 3.6%, according to an Associated General Contractors of America's (AGC's) analysis of the August producer price index (PPI) for inputs to multifamily construction, kept by the U.S. Bureau of Labor Statistics.[1]
But individual materials have been much more changeable. "There has been a lot of volatility, reflecting hiccups in the supply," says Ken Simonson, chief economist at AGC.

The cost of lumber has been the biggest shock for apartment developers. The cost of lumber and plywood products was up 27% in August compared to the year before, according to AGC. "By far, the largest increases have been in wood products," says Simonson. "Lumber, plywood, and oriented strand board (OSB) have set record highs."

In the first months of the COVID-19 crisis, most lumber mills shut down, cutting off the supply of new lumber. But demand for wood never went away even as non-essential businesses of all kinds closed, including many residential construction sites. Many people who sheltered in place started their own home improvement projects.

"Home Depot and Lowes saw their shelves empty while homeowners did minor and major renovations to their homes," says Marc Padgett, president of Summit Contracting Group, headquartered in Jacksonville, Florida.

"Demand has soared first from do-it-yourselfers and then from restaurants building outdoor seating," says Simonson.

Framing lumber and structural panel boards, such as OSB, have risen the most. "Framing lumber is up over 150% since mid-April, and OSB prices have more than tripled over the last year," says David Logan, senior economist and director of tax and trade policy analysis at the National Association of Home Builders.

These prices are unlikely to stay sky-high forever, however.

"The mills are opening back up, and we are seeing lumber prices begin to come down," says Padgett. "Our hope is that sometime between the year-end and June of 2021 things are back to normal."
Other Materials Hard to Find on Schedule
The prices for other materials have been more stable. "Outside of lumber we have not seen anything out of the ordinary and are not expecting to," says Padgett.

However, the delivery of some construction materials has been delayed. Other materials have simply been out of stock.

"Our bigger challenge has been less about pricing than just plain availability… things like cabinets and appliances have been a big problem," says Nancy Hughes Moyer, president and CEO of Volunteers of America Illinois, an affordable housing developer based in Chicago. "Our understanding is [the problems were caused by] rolling shutdowns at manufacturing plants due mostly to COVID-19."

Contractors have been doing their best to plan ahead. "Many factories got behind while adjusting to how they do business," says Padgett. "It is important to plan as far ahead as possible and order materials significantly sooner than what would have been typical last year."

The prices of some materials used in construction were lower in August compared with the year before, including diesel fuels (down 7.3%), aluminum mill shapes (down 9.8%) and steel mill products (down 11%), according to the AGC's analysis of the PPI.

However, even these materials could become unexpectedly expensive as supplies run low for particular products. "There was a big jump in the steel PPI for certain products," says Simonson, citing one example.

"In our experience, the price of wood construction went up because of demand when steel was so hard to get," says Hughes Moyer. "But ultimately, resourceful and competent general contractors were able to find ways to get what was needed."