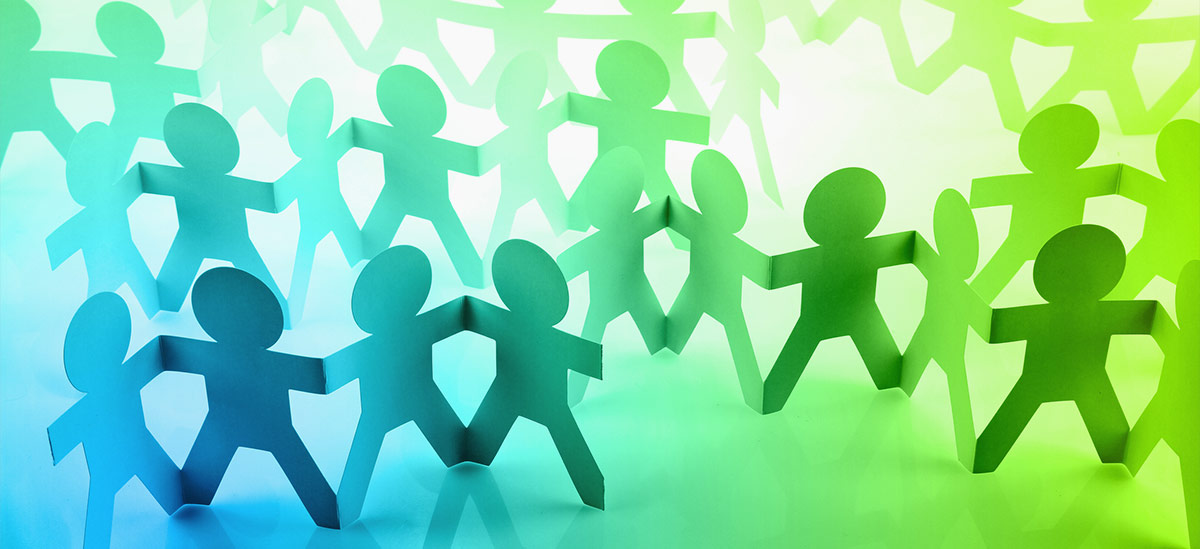 A focus on community and overall well-being is the hallmark of two recent real estate developments in Northern California. The Fresno Mission City Center in Fresno and the Shasta Community College Leadership Center in Redding are focused on bringing local entities together into a shared space to serve the various needs of local underserved populations. Both projects are the result of New Markets Tax Credit (NMTC) financing and partnerships between Community Development Entities and PNC Bank.
"The purpose of the NMTC program is to promote community development and economic growth in low-income communities," said David Gibson, manager of specialty tax credit investments for PNC Tax Credit Solutions. "This is a priority that is very important to PNC as an institution as well, and we are always looking for opportunities where our Tax Credit Solutions group can step in to help bring projects to life and make a meaningful difference."
The Fresno Mission City Center provides social services to families who are experiencing homelessness or facing life insecurities in Fresno, California. Working with Accion Opportunity Fund and New Markets Community Capital, LLC, PNC provided more than $8 million of NMTC equity and $4 million in NMTC allocation for a two-phase development that rehabilitated a former hospital campus. The 160,000-square-foot facility provides housing for families and individuals, and hosts a charter school, gymnasium, play areas for children, and a medical clinic. The center also leases space to local non-profit agencies that offer onsite counseling, workforce development tools, and other wraparound social services. "What makes Fresno Mission City Center so remarkable is its focus on providing much more than just shelter," said Chris Huang, senior director of New Market Tax Credits with Accion Opportunity Fund. "The whole model is about providing a range of needed supportive services co-located in one campus to help people who are going through challenges find firmer footing."
Equipping people with the tools they need to find stability is also the goal of the Shasta Community College Leadership Center in Redding, California. Like the Fresno Mission City Center, the leadership center brings multiple community-focused entities together into one facility to help meet a wide range of needs. It houses the Foster & Kinship Care Education Program, which offers classes to community members who are transitioning to become guardians and foster parents. The leadership center helped expand the CalWORKS program (a public assistance program that provides cash aid and services to eligible families) to provide educational and career counseling for very low-income parents who attend Shasta College, and it also provides community education offerings that are within easy walking distance for residents of nearby affordable housing developments. Working with California Statewide Communities Development Corporation and Urban Action Community Development LLC, PNC provided $6.5 million in NMTC equity and $4 million in NMTC allocation to develop the new 28,000-square-foot facility, which replaced an obsolete parking structure.
According to PNC Northern California Regional President Megan Schoettmer, these types of NMTC projects underscore the importance of cooperation between the public and private sector in finding community-oriented solutions. "The communities that these facilities serve are facing significant and daunting challenges, but private investment can go a long way toward helping find solutions," said Schoettmer. "PNC has a widespread national reach as a large financial institution, but we are committed to showing up and making a meaningful difference on a local level. These tax credit investments provide a great opportunity to work together with local institutions to have a really beneficial impact." 
Ready to Help
PNC can provide innovative tax credit equity financing solutions​ for Historic Tax Credit (HTC), New Markets Tax Credit (NMTC), and Low-Income Housing Tax Credit (LIHTC) projects. For more information, reach out to your PNC Relationship Manager, or click here to learn more.