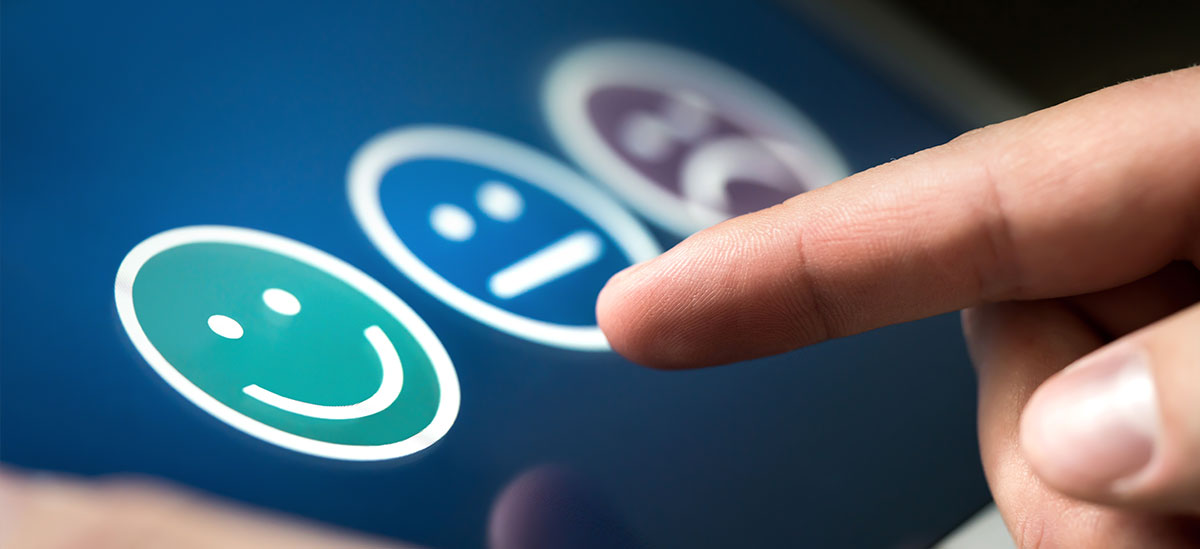 Trending Topics represents an executive summary compilation of news, information and perspective on matters affecting businesses and business leaders today. This insight is being provided to keep you up to date on the latest developments and trends influencing these topics. These views do not necessarily represent the views and opinions of PNC. For additional research on these topics, please consult the sources cited in this article.
Customer service used to be the differentiator that set many companies apart from their competitors. With the dawn of the digital age, the emphasis has shifted to the customer experience, which focuses on all aspects of a company's interaction with a customer from the customer's perspective.
This customer-centric approach is driven in large part by digital technology and social media that have empowered customers and changed the rules for purchasing goods and services. For example, researchers have found 75% of online customers expect service within five minutes of making contact with any vendor or supplier.[1]
Online shoppers expect wide selection, clear communication, easy checkout and personalized experiences when purchasing goods and services. Companies like Amazon and Google set the tone for customer experience standards by enabling extensive selection from a distributed marketplace and providing customer reviews, rapid delivery options, purchasing and comparison apps, and easy feedback mechanisms.
Customers have carried their online expectations for quick, effortless, yet meaningful shopping experiences to their face-to-face interactions with retailers, banks, restaurants and hospitality companies. Research firm Forrester notes 40% of consumers have a high degree of willingness and the ability to shift their spending.[2] These customers often leave a company based on a single bad experience. 
Building a Better Customer Experience
Marketing leaders in the travel and hospitality industries have been at the forefront in redefining the customer experience. Many of their programs focus on the dimensions of the customer experience that combine synergistically to take the experience to a new level. These dimensions include personalized choices, proactive services, enhanced recognition, sensory experiences, intelligent solutions and digital engagement.[3]
Companies are looking holistically at the customer experience. In addition to making sizeable investments in technology tools, they are incorporating physiological and environmental applications to redefine the customer experience:[4]
Big data analytics are being used to combine data from a wide range of different sources to create a single view of a customer's overall experience. This approach enables travel and hospitality companies to offer rewards and discounts precisely targeted to a particular customer's preferences.
Big data also enables the use of microdata to analyze consumer buying patterns and trends on digital and social media platforms, and then to target advertising at precisely the right place and time.
Advances in artificial intelligence (AI) are improving the quality and functioning of chatbots for more meaningful two-way communication with customers. AI is evolving chatbots so they can listen, learn and interpret a customer's needs and deliver on requests.[5]
This customer-centric approach is driven in large part by digital technology and social media that have empowered customers and changed the rules for purchasing goods and services. 
 AI has even broader applications when combined with complex customer experience systems, advanced analytics and machine learning. Forrester predicts AI investment will triple in 2017 as companies like Adobe, Google and IBM embed AI into their solutions.[6]
The internet of things (IoT) is being used by retail and travel companies to enhance the customer experience by adding sensations through sensors and wearable devices. Disney has invested more than $1 billion in IoT technology.[7]
Many food, hospitality and retail companies find the ideal customer interaction should provide a delightful sensory experience. Yankee Candle Scent Systems is helping retailers and hospitality companies incorporate scents into their environments using smart devices to stimulate positive memories, induce favorable emotional reactions, and reduce stress while waiting in line.[8]
Big box retailers such as Lowe's are making their store environments more visually appealing by mirroring a shopper's online experience with onsite videos, interactive catalogs, personalizeFd merchandising and virtual reality experiences.
The empowered consumer has driven businesses to rethink the customer experience. By focusing holistically on creating positive, memorable experiences, leading companies are delighting their customers in new ways and strengthening brand loyalty. To discuss these topics in more detail, please contact your PNC Relationship Manager.