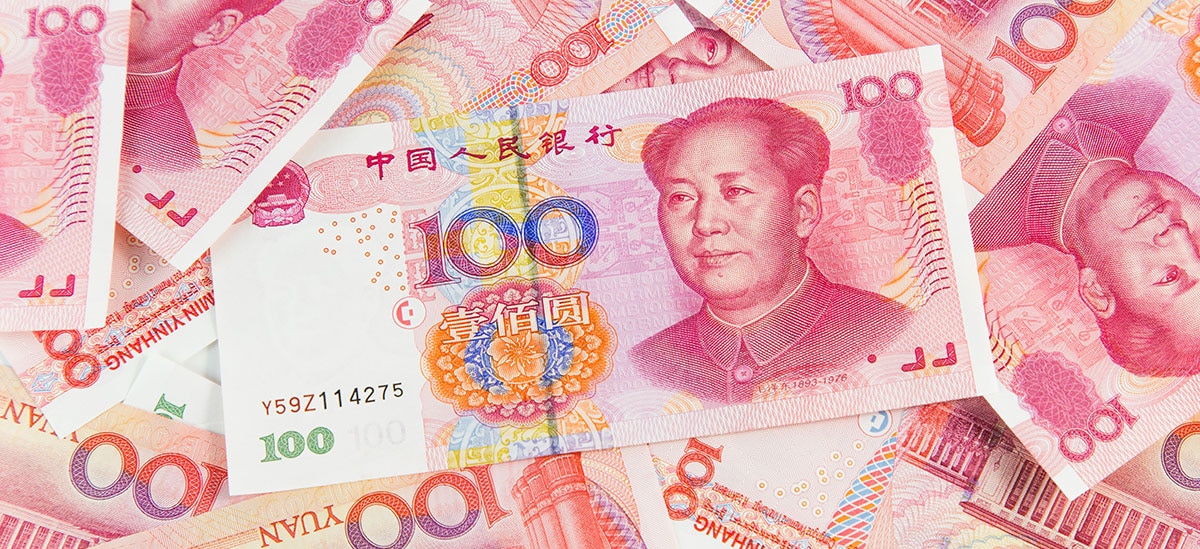 Your organization may benefit from transacting in renminbi (RMB) for cross-border transactions with your trading partners in mainland China and for intercompany payments with your subsidiaries in mainland China. You may be able to enhance your relationships with trading partners, obtain better pricing and manage your foreign exchange risk. The topics are discussed in the context of either remitter or beneficiary being in mainland China, and the other outside of mainland China, such as in the United States.
What is RMB cross-border settlement?
RMB cross-border settlement allows cross-border transactions to be settled in China's currency. Historically, cross-border trade settlement with an entity in China was primarily conducted through USD. As part of the effort by the Chinese government to promote the use of the RMB as a trade currency, asset currency and reserve currency, in 2009, China launched a pilot program for cross-border trade settlement in RMB for designated companies in four pilot cities. Through many years of promotion and development, the RMB is now a major international currency and is frequently used for cross-border settlement.
What kind of transactions qualify for RMB cross-border settlement?
According to the "Notice of the People's Bank of China on Further Improving RMB Cross-border Business Policies and Promoting Trade Investment Facilitation" Yin Fa [2018] No. 3 issued by the People's Bank of China (PBOC) on Jan 1, 2018, article 1: "In any cross-border transaction which may be settled in foreign exchange according to law, the enterprise may make the settlement in RMB."
Meanwhile, according to the Foreign Investment Law of the PRC approved by The National People's Congress on March 15, 2019, article 21: "Foreign investors may exercise discretion in accordance with applicable law to remit into or out of China, in renminbi or any other currency, their contributions, profits, capital gains, income from disposition of assets, intellectual property royalties, lawfully acquired compensation, indemnification proceeds, proceeds of liquidation, etc."
Therefore, various transactions, including but not limited to goods or services trade, cross-border lending/borrowing, profit repatriation or registered capital injection, can be settled in RMB.
What are the benefits of using RMB for settlement?
For trade settlement, while it may appear that negotiating international agreement in USD avoids currency volatility exposure for U.S. companies, this practice often puts them at a competitive disadvantage compared to companies that transact in local currency since there are hidden costs in USD pricing. For example, a company in China may add a "buffer" to its USD pricing in order to mitigate its own foreign exchange risk, therefore indirectly exposing the U.S. company to RMB foreign exchange risk and to a higher transaction cost. With China's changing currency regulations, companies are learning that conducting business in RMB instead of USD may be beneficial.
The PBOC has estimated that, due to embedded premiums and transactional charges, the administrative cost alone of transacting in USD is 2–3% higher than dealing in local currency. Therefore, conducting trade settlement with your partners in China in RMB may provide cost savings for your company, while creating efficiencies for them by transacting in their local currency.
U.S. company subsidiaries in mainland China typically use the RMB as their functional currency. As a result, conducting intercompany lending/borrowing, profit repatriation, registered capital injection, etc., between U.S. companies and their subsidiaries in RMB allows their currency risk to be centrally managed by the parent company through foreign exchange hedges or multicurrency accounts (MCA).
What are the requirements for transacting cross-border RMB payments?
For companies in the United States:
There is no additional requirement or procedure for companies in the United States to conduct cross-border payments in RMB. PNC can provide you with the capability to transact incoming and outgoing cross-border payments in RMB through USD demand deposit accounts (DDAs) or through MCAs.
Cross-border RMB payments to a beneficiary in mainland China do need to include a payment purpose code. See "What information is required for an RMB payment that a USD payment does not have?"
For U.S. companies with subsidiaries or vendors in China, the Chinese entity will need to complete additional procedures in order to conduct payments in RMB. See the following page for more information.
For companies in mainland China:
Companies in mainland China have the following requirements when transacting cross-border RMB payments:
1. Pre-condition: Activation in the RMB Cross-Border Payment Management Information System (RCPMIS) system
RCPMIS was established by the PBOC to collect cross-border RMB transaction information. Banks in mainland China providing RMB cross-border settlement services are required to report their RMB transactions to PBOC via RCPMIS.
Companies in mainland China must be activated within RCPMIS via their banks before they are able to transact cross-border RMB payments. It is a simple procedure that can be completed by filling out a bank-provided form, and it typically takes just 1 or 2 working days for the bank to complete the activation.
2. Documents required when initiating or receiving RMB payments
Depending on the business nature of the transaction, banks will require supporting documents that demonstrate the background of the payment, including, but not limited to, invoice, contract, customs declaration, etc. The documentation requirements may vary due to different implementation and interpretation at the local municipality or city level where the company resides. Each bank may also have its own requirements and policies.
For companies outside of mainland China, documentation requirements are subject to the local regulations where the company resides. Companies in the United States, including PNC clients, do not need to provide supporting documentation to the bank when transacting an RMB payment unless otherwise requested. This process is similar to cross-border transactions in other major currencies, such as USD, EUR, etc.
Can my suppliers in China receive their export Value Added Tax (VAT) rebates when transactions are settled in RMB?
Exporters in mainland China can apply for an export VAT rebate with their local tax authority. The rebate may be up to 13% of the value of the exported goods, depending on their industry.
According to regulations in China, exporting firms using RMB receive the same rebate whether the invoice is in RMB or USD. Therefore, using RMB for cross-border trade settlement would not cause any impact in VAT rebate received.
Can RMB payments be conducted to/from individuals in mainland China?
In the past, RMB cross-border settlement was open to companies only and did not apply to individuals in mainland China with the exception of certain pilot cities, such as Yiwu or Guangzhou.
The regulation released by PBOC in January 2018 allows banks to conduct individual cross-border settlement in RMB under Other Current Accounts Transactions on the basis of three business principles: knowing the client, knowing the business and due diligence. However, each bank will determine whether this is offered to individuals.
What are the major cross-border RMB clearing systems?
Cross-border RMB payments are cleared through either CNAPS or CIPS:
1. China National Advanced Payment Systems (CNAPS)
When China launched the RMB cross-border settlement program in 2009, settlements were cleared through CNAPS, which is the primary domestic electronic payment system in China, similar to Fedwire in the United States. CNAPS is owned and operated by PBOC.
2. Cross-border Interbank Payment System (CIPS)
In order to facilitate RMB cross-border settlement and improve global clearing services, China launched CIPS in October 2015. It is similar to CHIPS the United States. It is owned by CIPS Co. Ltd. and supervised by PBOC.
What information is required for an RMB payment that a USD payment does not have?
1. Payment Purpose Code
A payment purpose code is required by the PBOC for all cross-border RMB payments to mainland China. It is not required for USD or non-RMB cross-border payments. Valid payment purposes are:
° Goods trade
° Service trade
° Cross-border capital transfer
° Charity donation
° Other current account transactions
RMB cross-border payments into mainland China that do not include a valid payment purpose code may be rejected. However, if your RMB payment is not remitted to a mainland China beneficiary, then the payment purpose code is not required.
2. CNAPS Code
A CNAPS code, which is similar to a U.S. transit routing code (Fedwire ABA code), may be included on a cross-border RMB payment. As the provincial branch, city branch and even sub-branch of each bank in mainland China may have its own CNAPS code, the CNAPS code may allow the payment to be more efficiently routed to the correct branch. If a payment instruction provided by the beneficiary in China includes the CNAPS code, it is recommended that the remitter include the code on the payment instruction.
Cross-border RMB payments may now be cleared through CIPS instead of CNAPS. A CNAPS code is no longer required.
What are the best practices for cross-border RMB settlement?
The following pre-checks are recommended prior to initiating a cross-border RMB payment with your trade partner in mainland China:
° Make RMB the currency of the contract, invoice and custom declaration. Documentation in RMB may avoid potential regulatory restrictions.
° Confirm with the mainland beneficiary its eligibility to receive payments. It should be:
° Registered with its banking provider in the RCPMIS system
° Not an individual
° Exception: If it's an individual, they have checked with the beneficiary bank that they are eligible for cross-border RMB individual settlement.
° Make sure that the beneficiary's account name and account number are correct and matched with the record in RCPMIS.
° Please request the beneficiary's English name to be registered in RCPMIS and that the same beneficiary name is provided in the payment instruction for settlement.
° Please note that character limitation is 140 characters in the Account Name and Address fields.
° Confirm mainland beneficiary's bank code and branch details to avoid returns.
° Obtain a CNAPS code in addition to SWIFT code for the beneficiary account.
° Obtain the detailed beneficiary bank's full name and address.
How PNC can help you remit and receive RMB
PNC's USD DDAs and MCAs, including RMB MCA, can enable your company to remit and receive RMB payments.
PNC can issue RMB-denominated import letters of credit for your company and act as the advising and/or negotiating bank for RMB-denominated export letters of credit. PNC can also support RMB-denominated standby letters of credit. The incoming funds in RMB may be received into an RMB MCA account or into your USD DDA account. PNC also can act as a confirming bank and/or discount the usuance export letter of credit, similar to USD or other currencies.
For hedging foreign exchange risk, PNC provides deliverable forward contracts and forward options for various tenors using the offshore RMB currency. Non-deliverable forwards are available for the onshore currency.