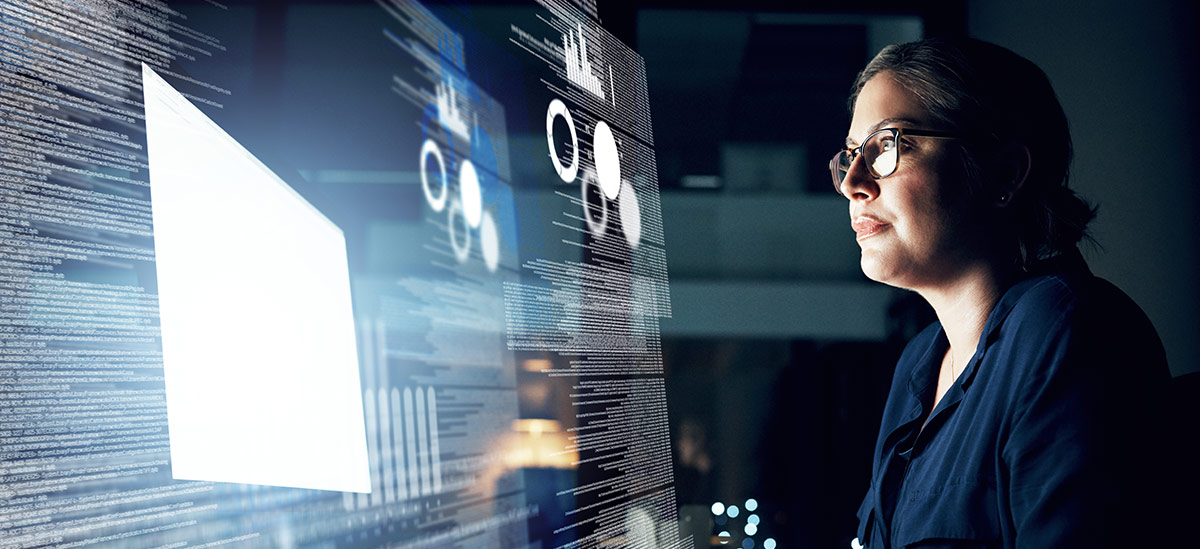 The RTP network from The Clearing House is a real-time payments platform that all federally insured U.S. depository institutions are eligible to use for payments innovation. The Clearing House launched the RTP network in November 2017.[1]
Since the inception of the RTP network, real-time payments have been a hot topic throughout the payments industry. Businesses are incorporating RTP payments into their payment mix to help with;
Expediting vendor payments for quick delivery of goods or services or for just in time payments
Payroll applications for late payroll or compensation for hours worked in advance of customary payday
Customer refunds and insurance claims
Businesses are speeding up commerce, satisfying clients and employee needs with faster payments and finding innovative ways to streamline their payments with RTP.
At a minimum, RTP delivers payments in seconds.* But it's far more than that. It incorporates interaction and collaboration between payer and receiver through conversational and data rich message types.
Enhanced Messaging
RTP is on its way to helping transform U.S. payments, due to its speed, finality of payment and enhanced messaging capabilities.
Banks and The Clearing House have spent the last two years investing in RTP infrastructure and the momentum continues to grow. As the year progresses, more financial institutions are adding capabilities and more businesses are taking advantage of the platform.
Enhanced messaging capabilities can help provide value-added benefits to both the sender and receiver — immediate* confirmation of payment to both parties, inclusive remittance information, the ability to exchange information between the parties about the payment and the unique Request for Payment (RFP) message all can help contribute to a more efficient payment experience.
Request for Payment allows a creditor to send a message through the system to request a payment. The receiver of the RFP can then send one or more RTP credits in response, and the payment is automatically reconciled with the request.
The Current State of RTP
Growth in RTP adoption has been nothing short of explosive.
Currently 50% of all Demand Deposit Accounts (DDA) are able to receive RTP transactions. This number is expected to grow to 52% by the end of 2019.
Sixteen banks are currently enabled on the RTP network with the first smaller banks expected to be on-boarded by the end of 2019 and through 2020.
The current transaction limit of $25,000 is anticipated to increase to $100,000 in early 2020.[2]
 
What about FedNow?
In August 2019, the Federal Reserve Bank announced the intent to create their own "real-time" solution.
There is limited information on the solution at this time, but the Fed has communicated that it does not expect to have an operational system until 2023 or 2024 with the initial offering to be credit payments only. PNC recognizes the value of the RTP system and the addition of RTP into our clients' payment portfolio. Our clients and prospects do not need to wait for the development of FedNow, as RTP can help deliver faster payments, immediate* payment acknowledgement and reconcilement, among other benefits, today. PNC will continue to expand capabilities utilizing the current RTP system. We will also continue to monitor the progression of FedNow, and provide periodic updates to our clients.
Making the Transition to Real-Time Payments with Intelligent Routing
PNC's NEW Intelligent Routing service can help automatically determine the most appropriate payment type based on the potential for fastest delivery.
Intelligent routing allows you to submit a payment file and we can determine if the payment should be sent via RTP, Same Day ACH, or traditional next-day ACH.
You do not have to determine if the payment is eligible for RTP, manually keep track of cutoffs for different payment types or create a separate format or file for each transaction type. As the payment landscape evolves, PNC can add selected traditional and emerging payment types to this service — with wire transfers slated to be added in early 2020.
Ready To Help
PNC's Treasury Management clients are currently able to take advantage of Real-Time Payments and messaging through PINACLE, API or Direct Transmission.  Talk to your Treasury Management Officer or visit pnc.com/treasury to find out how we can help to implement current capabilities – and learn what is coming in 2020.