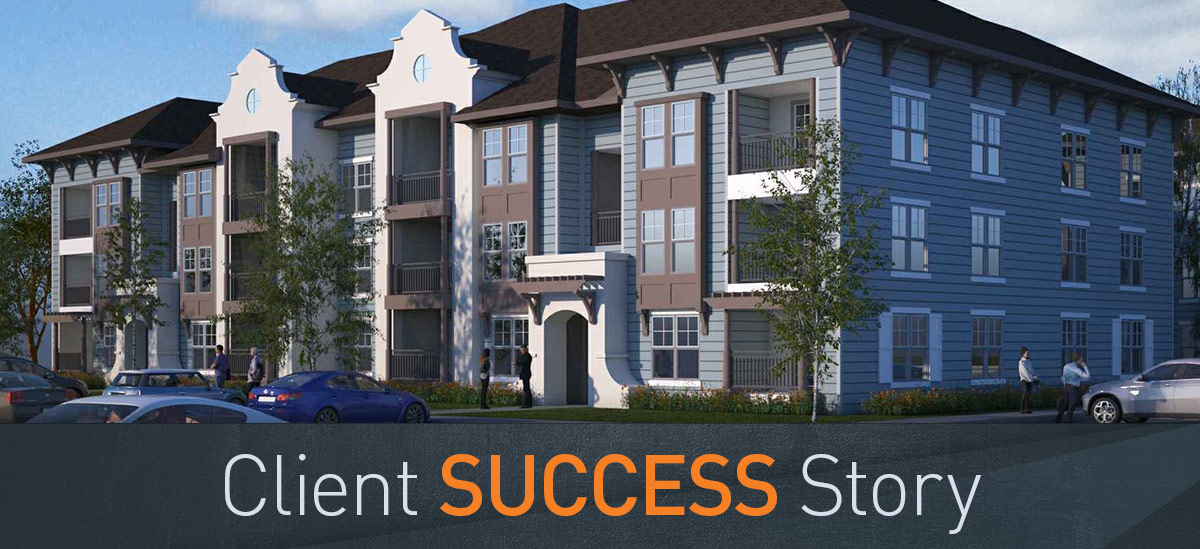 Date: June 2020
Location: Nashville, Tennessee
Financing Types & Amounts: $19 million tax credit equity; $60 million construction financing; $43 million Freddie Forward permanent loan
Scope: 324 units
Signed at the start of the COVID-19 outbreak, a deal combining a syndicated construction loan with a Freddie Mac forward permanent financing will bring a new affordable housing development to life. When completed, Hobson Pike will be a 324-unit multifamily property comprising 12 buildings, a clubhouse, pool and playground.
PNC Real Estate agented the deal, which closed in a lightning-fast 66 days from signing despite the challenges presented by the pandemic. Spreads and risk were adjusted as conditions changed rapidly.
The transaction included two loans with four notes on the construction side; two for PNC, two for the other bank. The reason for the two-loan structure was to respond to the developer's need for part of the financing to be tax exempt and the remainder of the total loan to be taxable.
PNC Real Estate's Agency Finance group arranged the Freddie Tax Exempt Loan and PNC's Capital Markets Group syndicated a portion of the construction loan to another institution. 
Recognizing that interest rate risk was a substantial client concern, the team also engaged PNC's Derivative Products Group to provide an interest rate cap.
The sponsor, Woodbine Community Organization ("WCO"), based in Nashville, Tennessee, is a mission-driven community development organization dedicated to working together to create opportunities for people of diverse incomes and backgrounds to access affordable housing, financial education, economic opportunities, and to fully participate in the civic life of their community. The property will be managed by Nashville-based Elmington Property Management.
Tony Woodham, WCO's Executive Director, complimented PNC on how the bank handled the deal. It was a complicated transaction, but PNC made it seamless. It takes a financial institution with a strong balance sheet and experienced teams to pull together a deal of this size under extraordinary conditions.