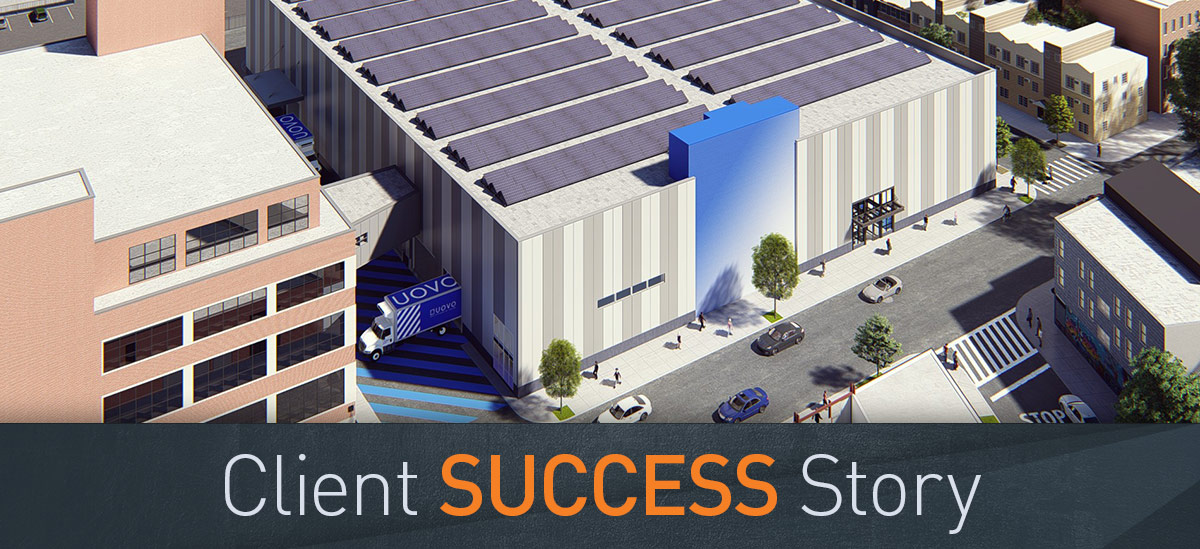 Date: December 2018
Location: New York, New York
Property Type: Art and fashion storage facility 
Financing Amount: $57,375,000
Financing Type: Construction loan
Scope: 150,000
Investors who put money into art at the beginning of the year saw an average gain of 10.6% by the end of November, according to Art Market Research's Art 100 Index.[1]
With the art market growing – and clients that include artists, collectors, museums and galleries – it made sense for UOVO to renovate an existing 150,000 square foot reinforced concrete structure into an art and fashion storage facility comprising 46,000 rentable square feet of private storage and 34,000 rentable square feet of concierge shared storage.
The building will be repurposed to suit the specific storage needs of important collections, including a sophisticated fire suppression system, climate control featuring temperature and humidity, and extensive security systems. Services will be distributed across three floors, each with an approximate ceiling height of 20 feet to accommodate oversized works of art. The facility will be staffed and managed by UOVO's team of professionals, many hailing from major auction houses, galleries and the museum community. They will provide expert service for all aspects of collection management, including storage, packing, transportation and installation.
The sponsor's relationship with PNC Real Estate began in 2013. UOVO:BROOKLYN is UOVO's fourth New York collections storage facility and the second project PNC's New York team has financed on their behalf.
In a competitive lending market, PNC Real Estate delivered a $57,375,000 construction loan paired with a 12-month forward swap. The all-in 7-year deal had to close quickly in order to align with the property acquisition timeline and obtain incentives provided by the New York City Industrial Development Agency that required a year-end deadline.  
The project involved financing solutions that met the client's unique requirements. UOVO appreciated PNC's ability to understand their niche property, respond quickly and offer an inventive structure to suit their needs.
In discussing the transaction, UOVO CEO Steve Novenstein stated, We are proud to open our fourth facility in New York serving the specific needs of artists, collectors, galleries, fashion houses, foundations, museums and more. PNC has been an excellent collaborator throughout the acquisition process. Their ability to understand the unique needs of the art and fashion storage market was remarkable.