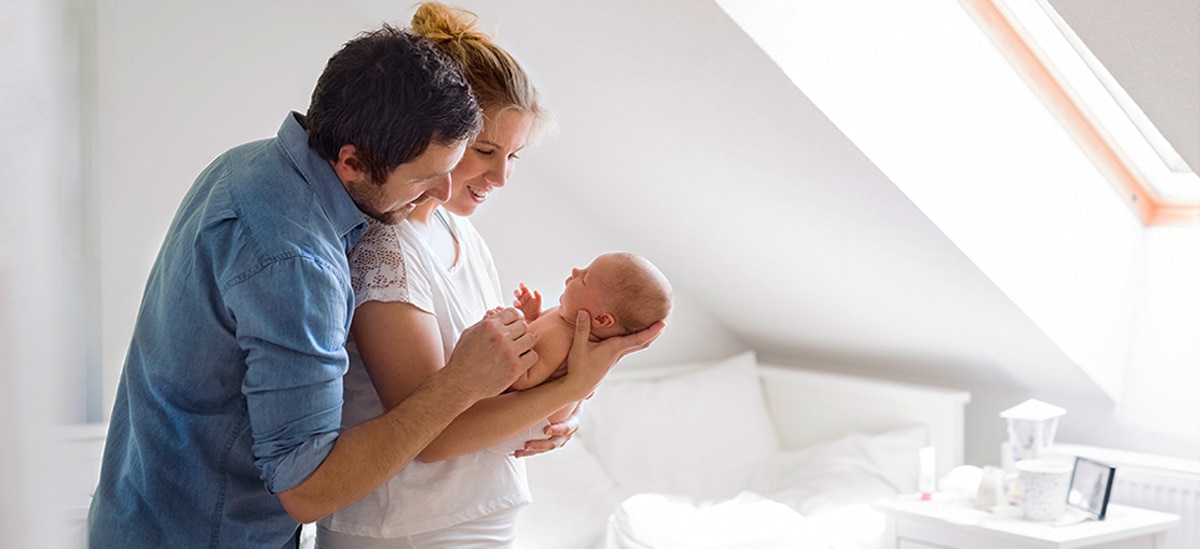 Change is one of the few constants in life.

Some of these transitions will be a boon. Others, a challenge. Some anticipated, others complete curveballs. No matter what comes your way, having a solid financial strategy in place can provide you the security and breathing room necessary to respond in a manner that best serves you, your loved ones, and your short- and long-term goals.

These three steps can help you embrace change with confidence—and budget intact.

Step 1: Consider how the transition impacts your cash flow
Every life transition is, of course, unique and will have a different impact on your day-to-day finances, but generally speaking, there are a few common scenarios for which it is worth preparing:
Your income increases: Perhaps you land a new job or earn a promotion. Suddenly you're making more money but perhaps aren't sure how to divvy up the extra money in a strategic way that will help you pay down debts and save for your future. One option is to put half of the additional income toward retirement contributions and half toward general spending. This way you'll be able to feel the benefit of your success while also saving for the future.
Your income drops: If you lose a job or your hours are cut, you'll want to first review your budget in order to determine exactly how much you spend each month on rent, utilities, loan payments, and other necessities. Next, compare that number with your current income and/or savings. If there's a gap between those two numbers, it's time to look for non-essential areas where you can reduce spending. The more you can cut back, the longer you'll have to plot out how to increase your income again.
You've got a major expense: Covering large expenses can be a challenge—particularly if you don't have a rainy day fund. Whichever option you ultimately choose—savings, credit cards, secured or unsecured loans—take some time to explore the pros and cons of each before moving forward. Finding a solution that is as closely tailored to your lifestyle and budget as possible will be key as you work to keep your financial life on track.
You receive a windfall gain: Don't squander a large bonus or inheritance. Yes, this could be an excellent opportunity to treat yourself, but a windfall is often also ideal for paying down debts, investing in home repairs, or taking a much-needed vacation. After all, you cannot miss what you never expected to have in the first place
There are, of course, more complexities to each situation. Choosing whether to use extra money to pay down debt or save for retirement, for example, will depend on the type of debt you hold, its interest rate, and the details of potential investment opportunities.

It's all about tailoring potential responses to change to your own set of resources, needs, and goals.

Step 2. Identify goals and refine your budget
Your budget should reflect your values, ambitions, and the reality of your current financial situation. And all three of these can—and likely should—change over time.

For example, if your family is growing, your goal may be to spend more time together, but your income hasn't increased you may find new motivation to BYO lunch on workdays and limit takeout meals on weekends. You may even want to set a bit of that money aside for a kitchen remodel that will make it easier to eat together at home.

Bottom line: Your budget will need to shift as your goals and circumstances evolve.

Acknowledging this fact may prompt additional research into, say, how to have fun while saving money or researching different types of tax-advantaged college savings plans. It's all part of the process.

Step 3: Test and rework as needed
Your initial plan might not match your new reality. That's okay. Don't give up if the numbers don't work out the first time. It can take a few weeks or months of testing and adjusting until you find a budget that's both manageable and a reflection of how you want to spend your money.

However, whether you use an app, notebook, spreadsheet, or keep a mental tally, to successfully hone your budget you're going to want to keep track of what is and isn't working.

Situations vary, but help is always available
If you're feeling overwhelmed or simply want a little extra guidance from a seasoned professional, it is easy to schedule an appointment with a PNC Specialist.