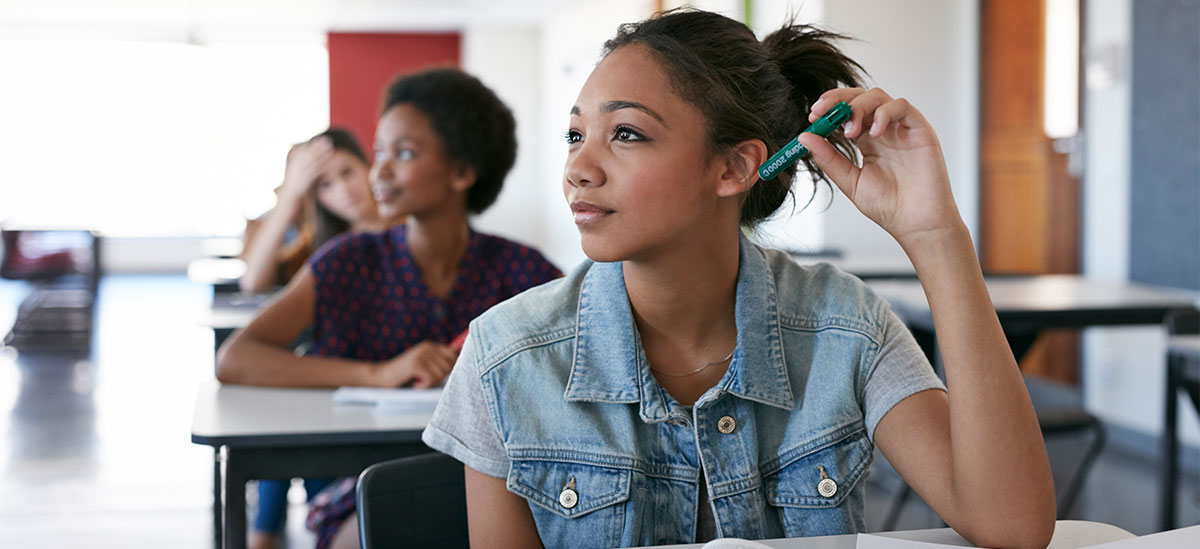 College can be one of the most exciting times of your life, full of fresh experiences, new friends and endless opportunities to expand your mind and horizons. Unfortunately, if you haven't planned carefully for the costs associated with college, it can also be one of the most financially draining times of your life. It's important to know how much you can afford to spend on tuition, books and other costs as you choose a college, and to understand how various schools compare.
Finding an Affordable College
Many students start out with a dream college or university in mind. Sometimes that dream plays out just the way they imagined; other times, they discover that a different school offers the same quality of education at a lower cost. By choosing the lower-cost alternative, they may position themselves to graduate with less debt and greater financial peace of mind.
How do you know which college is right for you? Research. Take the time to get to know each of your college options and its costs. Then evaluate your financial circumstances and make a well-informed decision. These steps may help:
Make a list of your options. If you already have a few schools in mind, use them as a starting point. Then add in some alternatives, keeping these ideas in mind: Private colleges tend to charge higher tuition rates than public universities, and public universities often charge out-of-state residents a higher tuition rate than in-state residents. Because of this, you may want to include one or more in-state, public institutions on your list.

In fact, if affordability is important to you, consider adding a community college to your list. Many students choose to take introductory or core classes at a community college, to save on tuition and room and board, and then apply those credits to a four-year college. (Make sure the college where you intend to complete your degree allows credit transfers.) Similarly, online universities may offer a cost-effective alternative, enabling students to live at home and work around a more flexible schedule. 


Calculate the true cost of attendance of each college. Now, check the Cost of Attendance page of each college's website. Typically, schools provide the "sticker price" of attending — including tuition, room and board, books and other standard expenses. Think about whether you will have additional expenses. For example: 

Will you use campus transportation or need to buy and insure a car? (If the latter, also factor in parking costs.) 
Is living off-campus or at home possible, or something you would consider? 
Will you have access to part-time job opportunities? 
How often do you plan to visit home, and how much will that flight or drive cost? 
How much do you anticipate spending on food, entertainment, technology, etc.? 

Assess your financial resources. Now that you know how much it would cost to attend each college, it's time to figure out how much money you will have available to you. Money may come from a number of sources, including financial aid, scholarships, savings and expected income while you're in school.

Knowing how much financial aid you will have begins with filing your Free Application for Federal Student Aid (FAFSA®) at studentaid.gov. This form enables you to share your family's financial information so the U.S. Department of Education, state grant agencies and individual colleges can determine whether you qualify for any grants, loans or work-study programs. You will be asked to list up to 10 colleges or universities that you'd like your application to be shared with. Those that accept your application to attend can then prepare an award letter for you, with details about how much financial support the school can offer you through grants, scholarships and work-study, as well as how much you may qualify for in federal loans. (Some colleges may ask you to also complete the College Board's CSS Profile, an online application for nonfederal financial aid, before they make these determinations.)

Once you see how much financial aid a school is offering, you can use the school's online net price calculator, if they offer one, to see how much of the cost will be left to you. Then look at your college savings, any private scholarships you may have earned and your expected income while you're in school to determine whether you will need to take out loans and, if so, in what amount. Do this for each school on your list, and you will be able to do a side-by-side comparison of how much each option would cost you and which makes the most sense for your budget.
Which College Is Right for You?
Remember that there is no one "acceptable" college journey; a variety of factors play into your choice of college or university. What's important is that your journey best fits your personal needs — and your budget.