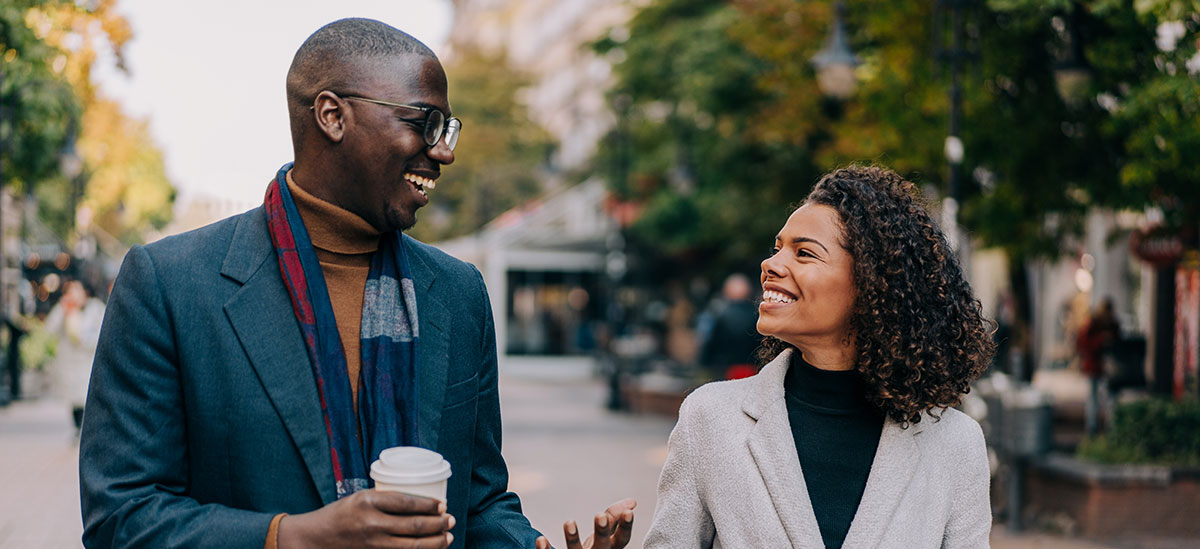 For many entrepreneurs, access to resources makes the difference between a successful business and a great idea that never gets off the ground.
Yet, the racial wealth gap persists partly because Black entrepreneurs face systemic barriers to accessing these resources, from advisors to training and access to capital. Building thriving ecosystems — bustling hubs of business activity, networking opportunities, and education — can propel Black entrepreneurs forward by connecting them to the funding opportunities, training, and talent they need to grow.
At PNC, cultivating ecosystems is central to our mission to empower, educate, and accelerate entrepreneurial growth for Black-owned businesses. And we've partnered with Howard University to do just that. Together, we've founded the Howard University and PNC National Center for Entrepreneurship: the head of a new nationwide network of historically Black colleges and universities (HBCUs) providing funding, training, and other resources to Black entrepreneurs nationwide.
PNC recently sat down with Erin Horne McKinney, the national executive director for the Center, and her co-director, Dr. Johnny Graham, the associate and regional director, to discuss the importance of building a winning team of partners. Read on for their insights into the importance of ecosystems for Black entrepreneurs, their exciting work at the Center, and how you can get involved.
Tell us about the exciting partnership to create the Howard University and PNC National Center for Entrepreneurship.
McKinney: This partnership is the first of its kind: We're building a national network across all HBCUs. So even though this National Center is located at Howard University, we have four partners overall: Howard University, Morgan State University in Baltimore, Clark Atlanta University in Atlanta, and Texas Southern University in Houston. Each regional center has a footprint across several states to work hand-in-hand with HBCUs in that region.
In addition, we're working across the country to reach Black entrepreneurs and multi-generational entrepreneurs. We're starting with HBCUs, which are predominantly in historically Black communities, so that they can be the economic drivers around supporting the entrepreneurs in their community, but we're creating partnerships for communities that don't have HBCUs.
This is not just for HBCU students: This is for HBCU students, faculty, and staff, as well as alums and Black entrepreneurs everywhere.
Why is working to support Black entrepreneurship so important to you?
McKinney: As a serial entrepreneur, I got into this work primarily as an ecosystem builder because of the barriers that I faced as an entrepreneur.
I started my first business in my early 20s, a marketing communications firm doing national diversity inclusion efforts and programs and events. There weren't many resources available to help me access funding or training — or the resources that were available were cost-prohibitive to me as a start-up. Then, when I became a tech entrepreneur, I found myself in places and spaces where people did not see me as a subject matter expert in the work that I was doing, or see the value in my work.
I got into this work as an advocate, activist, and scholar because we need people who have been practitioners. People who know what solutions we need and how to do the work to build those solutions out. I want to build the things that I wish had been there for me as an entrepreneur.
Graham: I'm passionate about this work because I see this as an opportunity to make a generational impact.
I've experienced the greatness, ingenuity, creativity, ambition, and resilience of HBCU students. I've seen the caliber of ideas and concepts and ventures that they're already starting when they're enrolled full-time in school. I see the promise and potential in our students, our alums, and in our community. We just need to funnel more resources into opportunities to grow that impact.
That's wonderful, thank you for sharing. How is the center structured and what resources do you provide?
McKinney: Our deliverables for this program have been organized into five strategic pillars: resources, research, curriculum and education, programming, and access to capital. So each of our programs address one or more of those five pillars on a national scale.
Graham: This January, we launched our Education Innovation grant, which provides individual HBCUs with up to $25,000 in grant funding to help grow their entrepreneurship ecosystems on their campuses. That money could help start an entrepreneurship center on campus, for example, provide funding to student entrepreneurs through pitch competitions, or to start an incubator or accelerator that impacts Black entrepreneurs in the surrounding campus community.
Each regional center runs several regional initiatives and programs, too. For example, they provide stipends to HBCU faculty that are doing research relevant to Black entrepreneurs. This research is really important to understand the challenges Black entrepreneurs face and how we can better support them. There are also a number of regional pitch competitions and funding opportunities that Black entrepreneurs — not just HBCU students — can benefit from.
You've got an exciting year ahead. What's next for the center?
McKinney: One key part of our programming is our annual national conference, and we're excited to host our first-ever conference in June 2023. We'll be bringing in the research pillar and inviting subject matter experts to share wisdom and insights.
And, of course, we'll have some entertainment. I mean, what would we be if we didn't have a little bit of an HBCU homecoming element in our national conference?
Graham: We're launching a number of initiatives for some of the pillars that Erin just mentioned. One of these is our Dreams to Dollars initiative, which is an incubator program to help HBCU students and Black entrepreneurs in the surrounding communities launch their business ideas into actual ventures. We're launching this particular initiative on Howard's campus, and we're hoping to scale it on a regional and national basis throughout 2023.
How can our readers get involved with the Center?
McKinney: You can visit our website[1] to find our national resources or find the regional center nearest to you. Our site has information that's helpful to Black entrepreneurs anywhere: you don't have to be an HBCU student or alum. We're on all of the major socials, so you can follow us on LinkedIn,[2] Instagram,[3] and Twitter.[4]
We're also continually building out our website, and you can sign up to get information on new resources as they roll out. Stay tuned!
Wonderful. Any final thoughts for our readers?
McKinney: What makes this special is that we're building trust from the ground up in communities across the country. We're not sending someone into a community telling you how to fix a problem: We're working within your community to solve barriers to Black entrepreneurship. We're creating something together that's going to change our communities. Dr. Graham and I are extremely honored to do this work the way we're doing it. Working with an organization like PNC will help us solve really important problems that have a generational impact.
This interview has been edited and condensed.