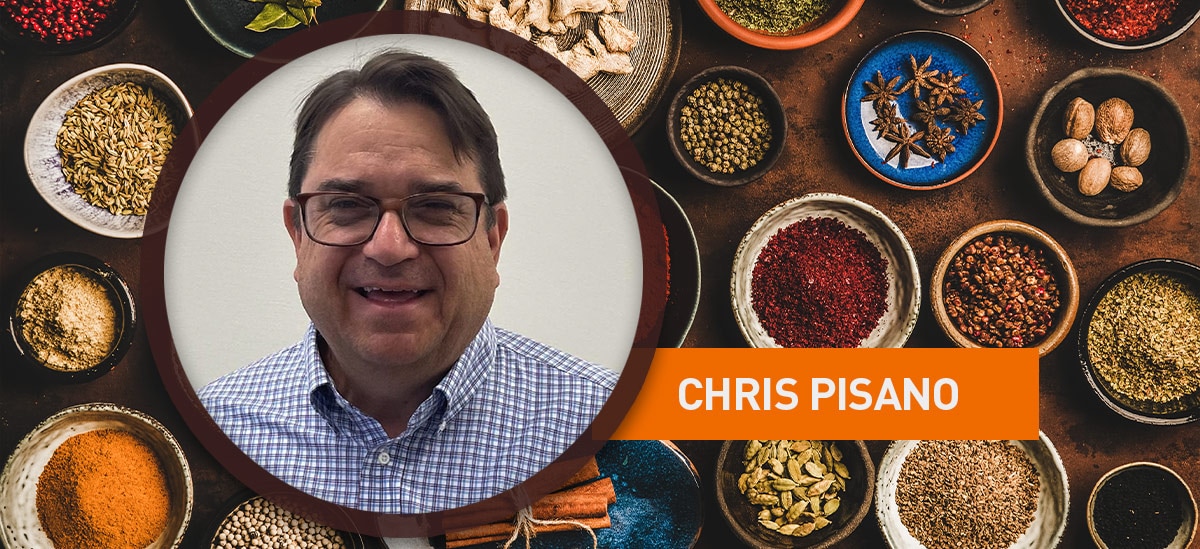 Chris Pisano has been surrounded by delicious products for a good part of his professional career, especially while working for his family's numerous businesses in the flavor industry. In 2007, though, Pisano picked up a hobby that had vanilla beginnings (literally) and turned it into his own company: Apex Flavors, Inc., a flourishing operation offering more than 350 flavor products that enrich the taste of cakes and ice creams, pet food, alcoholic beverages and everything in between.
"I started the company strictly to sell vanilla bean extract," said Pisano. "It wasn't going particularly well, so I thought I'd expand the product offering to a variety of flavors. I was with another bank when I started. Just as I was looking to improve our operation, I wanted to improve our banking services as part of enhancing my business."
According to Pisano, for the past year, PNC's business banking expertise has significantly helped him manage cash flow and facilitate unprecedented growth.
With the help of his local small business banking experts, Pisano leveraged a conventional small business loan to renovate a commercial space, which included creating a dedicated lab to produce his flavor products. Apex Flavors uses PINACLE® Express, a proprietary online and mobile banking portal available, in a variety of situations, to small businesses across the bank's coast-to-coast footprint, that offers a streamlined way for clients to monitor their company's cash position and access multiple treasury management tools in one place.
PNC's purposeful blend of local bankers with personalized solutions and big bank resources has been a valuable approach for Apex Flavors, according to Pisano.
Pisano elaborated on PNC's services and how they've helped his Baltimore-based operation, his experience as a small business owner in the flavor industry and his thoughts about what can make owners successful.
How Did Your Company Start off Doing Business with PNC?
Up until 2015, I was using another bank and was never happy there.  The thing was, they knew I wasn't happy about their services, but there wasn't an effort to improve the situation. One afternoon, someone was walking through our business park and knocked on the door. It was a simple cold call. He introduced himself, PNC Bank, and what he could do to help us improve our bank services. It was perfect timing. It just shows that sometimes you can cold call and be successful when you have a great company and products behind you.
What Else Has PNC Done That You Haven't Found Elsewhere with Other Financial Institutions?
I would say my local banking team's adaptability is high on the list. We recently took out a substantial loan from PNC that has helped us grow capabilities in distribution and manufacturing. We started out trying to secure a Small Business Administration (SBA) loan, but it wasn't right for me. Working through that process was challenging for our company. My local bankers helped me work through the process and were sympathetic to those difficulties. We then pivoted to a small business loan, which made the process simple. I really appreciated that change in direction, that they listened to my concerns, and that together we came up with a new game plan. That just speaks to PNC's employee mindset. I know what it's like to build a good team, and PNC has built a successful team here in the area that I can easily access.
Can You Talk More about That Access and What That Means to Your Convenience?
I think that local, personalized touch you get from PNC is very helpful. Whenever I had a question, I could call the local branch person I work with, and she would help me get the answer I needed. Even if it wasn't her area of expertise, she was always helpful. I find that attitude across the board at the bank.
Can You Talk about Apex Flavors, and What Challenges You Might Have Had Getting It Started?
When we started to grow, the brand itself was a little bit of a challenge. The company name was originally named Silver Cloud Estates, but I decided a few years ago to change it because people were asking me if I was in the real estate business. I decided to rebrand the company with "flavor" in the name, which helps with internet searches. The only thing was, I had already established Silver Cloud as a brand and had a fair amount of success selling to celebrity chefs in the baking industry. I didn't want to discontinue the brand, so for retail products, I use the Silver Cloud Flavors brand name and for wholesale I use the Apex Flavors brand.
Can You Give Us a Behind-the-scenes Look at Your Business, Its Manufacturing and Type of Customers You Have?
We manufacture a third of the products we sell. The other two-thirds are made by one of my family's businesses. Those companies are much larger and have a lot more manufacturing resources. Flavor manufacturing is a science, but it's also an art. That's what makes the business so fascinating. The majority of our customer base comes from the beer, wine and spirits industries. We do business with about 600 breweries across the U.S., plus some clients in Mexico, Canada, the Caribbean and Europe. Big flavor companies have a minimum order size that exceed what some smaller breweries need. Our niche is those smaller orders, sometimes as little as a few hundred dollars.
Do You Have Any Advice to Give to Small Business Owners in Your Industry, or in Others, to Help Them Achieve Success?
I've learned that having a good team around you is one of the most important things in running a successful small business. Hiring talented and dedicated employees who share your vision is really the key. It's been very hard for us to build the amazing team we currently have. We're just coming out of a period where it was hard to fill open positions, especially throughout the pandemic. Building a good team has certainly been the most important part of growing our business, and that's not easy to do. But it's something on which you need to place a strong emphasis.