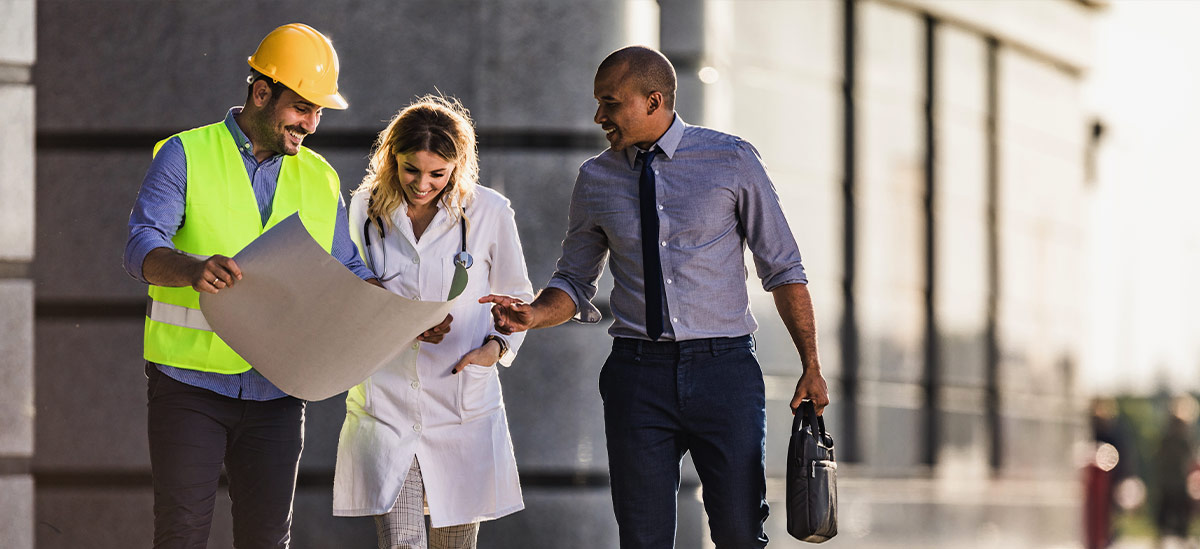 Executive Summary
To help you gain insight into whether you are ready to buy real estate, we are going to walk through what should be considered in regard to real estate ownership and the construction of the location.
A recent PNC Bank webinar explored the factors that impact lease, buy and expansion decisions, so you can learn what you need to know about real estate and construction for your healthcare practice.
Moderated by PNC Bank's Kevin T. Wills, Senior Vice President, Healthcare Territory Sales
Manager, this webinar included expert insight into healthcare facility real estate, financial
services and facility construction. The session discussed the following:
How tax treatments work
What to keep in mind when deciding to buy or lease
Common pitfalls to avoid
Inside, we provide an overview of the webinar's topics and takeaways. Keep reading for facts and expert-backed insights so that you can make informed decisions as you work through your own practice decisions.
Webinar Recap
Whitepaper: Real Estate and Construction for your Healthcare Practice