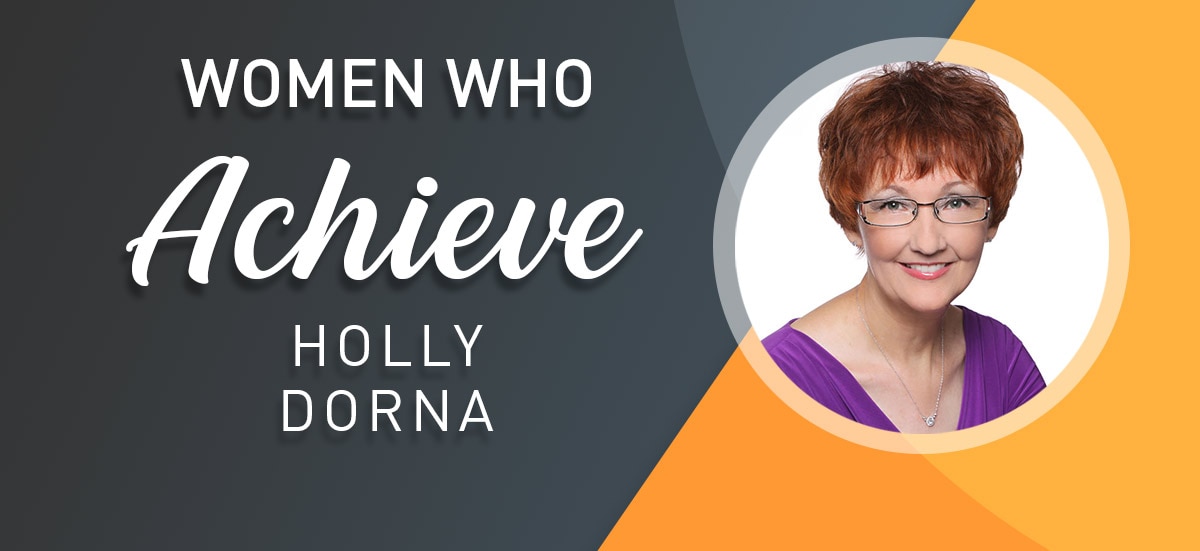 PsychPros    Cincinnati, OH

We may think we know what we're getting into when we start a business, but we really don't know until we're in it. Jump in, keep moving forward, and never give up.
Boutique Recruitment Firm Beats the Odds
Holly Dorna spent 20 years working in the psychology field before launching PsychTemps, a national behavioral healthcare staffing firm. The first decade of her career, she worked as an administrator for several nonprofit mental health counseling facilities. Then she helped a private practice grow from two psychologists and social workers to 35.

The latter experience stirred her entrepreneurial spirit. "My boss sold the practice to a local health system and made a lot of money; I didn't. I reasoned that if I could build that company for him, then I could build one for myself," she says.

In 1995, armed with just a phone, a Rolodex and $1,000 of seed money, Holly established PsychTemps (now PsychPros), one of three national behavioral healthcare recruiting companies at the time. "Before opening our doors, I invited heads of nonprofit and for-profit mental health groups to participate in a focus group. On my way home, I got calls from participants asking if I could help them fill jobs. I knew then I was onto something," Holly says.
The Business Evolves
Holly's network of industry contacts fueled her company's early growth. She landed a major contract with a national healthcare company — an extraordinary achievement given mental health and addiction issues were not often prioritized in healthcare plans back then. She subsequently opened offices in Chicago, Detroit, Dallas and New York City. But a convergence of unexpected crises, beginning with the 9/11 attacks in New York in 2001 and culminating in Holly's 2004 breast cancer diagnosis, caused her to close all but the Cincinnati headquarters.
"This happened to be the time when everyone began moving toward doing business online. So, ironically, when we closed those offices, our expenses went down, our sales went up, and we became much more profitable," Holly says. "Everything about our business and recruiting processes changed for the better."
Several years later, Holly renamed the company PsychPros to reflect its expansion into executive recruitment. Its blended offering of executive search, permanent placements and temporary staffing drives the $4 million firm's ongoing growth, she says. She also applauds the expertise and dedication of her team. In fact, four team members — all women — will take over PsychPros at the end of a five-year buyout plan.
The Value of Relationships
Holly has relied on a variety of business advisors for support through the years. Among them: an attorney, a CPA, coaches from the SCORE and Small Business Administration programs, and PNC. "PNC has always been my go-to bank; I've never been tempted to use another. I've worked with many people there, and they always treat me with the utmost respect — as though my company is much larger than it is," she shares.
Holly also recommends that female entrepreneurs strive to build relationships with like-minded women. "Peer support — having someone say, 'You can do this' — can be a tremendous motivator," she says. "But even if you don't have this type of support, remember that you can always rely on your own strength and ingenuity. Figure out what it will take for your business to succeed, and then keep working until you achieve your goals."
Business Awards
Best of Staffing, CareerBuilder subsidiary Inavero, nine consecutive years (top 2% of North American staffing firms based on quality of service and job placements as ranked by customers)

Largest Executive Search Firms, Cincinnati Business Courier, five consecutive years
Venue Magazine Women of Influence Award

Community Involvement
Talbert House Community Service Award for Outstanding Leadership & Service

Uptown Cincinnati Award of Excellence (to individuals who have made a significant impact on their community, for her work establishing the Mt. Auburn Chamber of Commerce)

Find them on the Web: https://www.psychpros.com/
---
More Women Entrepreneurs & Executives Who Achieve
As PNC proudly serves the financial needs of women in business, we often come across truly inspirational leaders. Read their success stories.