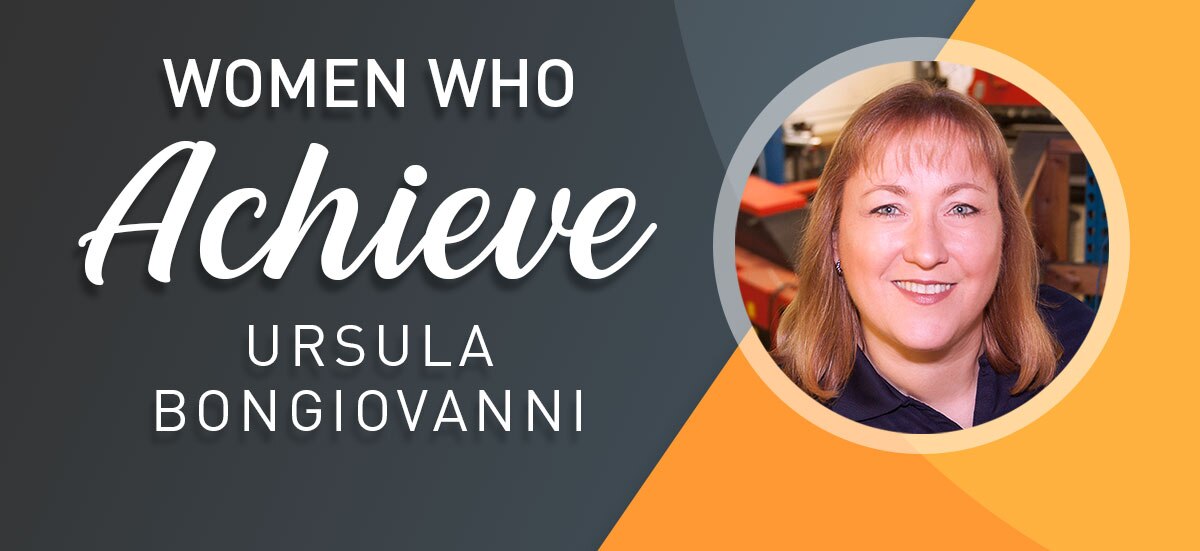 Innovative Automation, Inc.    Romulus, MI
PNC has always been flexible in working with us as we've grown. As long as I can show where we're heading, they have been there with resources and solutions to help us take the next step.
Strategic Acquisitions Create a Global Leader
Ursula Bongiovanni is a strategist to the core. After her employer, one of the Big Three automakers, disbanded its Advanced Manufacturing Engineering division, where she and her husband, Mike, had worked for many years, she recognized an opportunity.
"I was reassigned to another area of the company but wanted to get back into designing and building manufacturing equipment. I told Mike, 'If I could do it for them, I can do it for myself,'" says Ursula. "First, I became a consultant, helping manufacturing companies identify bottlenecks and streamline their processes. Then in 2000, we founded Innovative Automation (IA) to provide custom manufacturing solutions through research and development, engineering, design, concept development, machine build and production."
Mike, an electrical engineer, and Ursula, a chemical engineer, have since built a team with deep expertise in manufacturing processes and equipment. IA services a wide array of industries but has made a particular mark in the heat exchange industry. And while the company's growth has been steady, in 2018, Ursula and Mike were presented with an opportunity to expand IA's presence when two heat exchange technology companies, Tridan International and Livernois Engineering, became available for acquisition. IA bought both, vertically integrating to become one of only two companies worldwide, and the only North American company, able to support all three heat exchange fin technologies — roll-formed, stamped and reciprocating stamped — under one company umbrella.
"The synergies among our three companies are phenomenal; these acquisitions strengthen our position in this specialty niche," says Ursula. "I would never acquire a company simply for the sake of growth, but when opportunities arise in your area of specialization, you have to be ready to act. This scenario, two back-to-back strategic opportunities, definitely presented an interesting challenge for us. Having the full support of PNC enabled us to pursue both."
PNC helped finance the acquisitions through its SBA Finance group. "PNC supported us from the start and gave us the push we needed to overcome every hurdle," Ursula shares. "Our Business Banking team and the SBA Finance Group were instrumental in making this happen. They put in time and effort to make sure things flowed smoothly. I wasn't the least bit surprised, because PNC has always been flexible in working with us as we've grown. As long as I can show where we're heading, they have been there with resources and solutions to help us take the next step."
A Role Model for Women in Manufacturing
Having achieved her own business success, Ursula wishes more women would realize the breadth of careers available to them in the manufacturing sector. She offers career counseling at local high schools, and IA annually hosts Manufacturing Day for high-school students to share this important message. "Manufacturing can be a great place for women — good jobs, good money and a lot of opportunity," she says.
You can't have it all — at least not all at once. Decide what you want now, achieve it and then decide what you want to accomplish next.
Although manufacturing continues to be male-dominated, an increasing number of women are joining at every level, from hands-on positions on the manufacturing floor to the executive suite, Ursula says. "Men show great respect for women who share their expertise and insights. And the industry needs us, because we tend to look at things from a different perspective. We can add balance."
Business Awards
STEP Ahead Award, National Association of Manufacturers, 2015 Inductee for Women in Manufacturing
Community Involvement
Partner Company and Curriculum Advisor, MIAT College of Technology, Electro-Mechanical Technology Program, 2017 - Present
Find them on the Web:
www.inautomation.com
---
More Women Entrepreneurs & Executives Who Achieve
As PNC proudly serves the financial needs of women in business, we often come across truly inspirational leaders. Read their success stories.