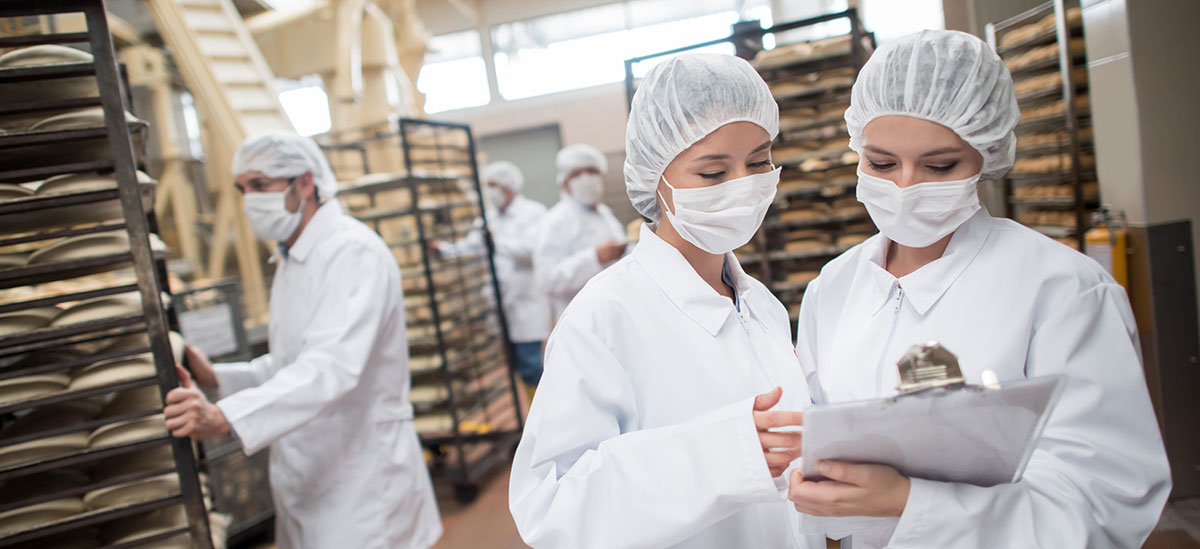 Every industry experienced a degree of disruption as COVID-19 swept the nation, yet the food and beverage sector was possibly the most immediately and severely impacted. Agribusiness pivoted to meet evolving demands—from abrupt shelter-in-place orders to supply chain havoc—and emerged as one of the pandemic heroes.
Now, with widespread vaccination imminent, companies are eagerly looking ahead at how the remainder of 2021 will shake out. What's clear is that many of the changes we've seen will endure; in fact, a recent survey from McKinsey[1] found that nearly 80% of the consumer-packaged-goods (CPG) executives who responded said they believed the pandemic would have a lasting impact on their customers' needs over the next five years.
Here are four noteworthy developments in the agribusiness sector, as well as advice on how food and beverage companies can adjust their strategies to successfully address them.
The Change: A swift rise in cooking at home as restaurants faltered
Oh, what a difference a year makes. In 2019, the National Restaurant Association[2] was trumpeting a 3.6% rise in industry sales. Then the pandemic made a quick reversal of the upward trajectory, with consumer spending in restaurants down 34% on average in August 2020, contributing to a loss in revenue for the food service industry of $165 billion from March to July. At the same time, grocery store sales were up nearly 30%[3] year over year in March 2020 and stayed strong throughout the year.
And even though many are looking forward to a return to restaurants, nearly three-quarters of those[4] who say they are cooking more intend to still do so after the pandemic ends.
The 2021 strategy for food and beverage companies:
Food and beverage purveyors that normally supplied restaurants had to retool their products to fit the requirements of home cooks, rather than the bulk needs of their foodservice customers.
While many restaurants have closed—some permanently—the RESTAURANTS Act[5], part of the American Rescue Plan, will help ailing eateries get back on their feet as the first-ever grant relief program specifically intended for restaurants and bars. And although many consumers have oriented themselves to cooking at home, restaurants are likely to once again serve as a popular entertainment option, with more than 60% of Americans saying they will feel comfortable eating out within six months.[6]
As a result, food and beverage companies that supply food service, as well as retail, should be in close contact with their restaurant partners on reopening plans and be prepared to ramp up that side of their division as regions and individual sites reopen.
Given that the return will likely be gradual, food and beverage companies should prioritize packaging the majority of their wares in consumer-friendly amounts, rather than bulk sizes suitable for food service—at least for the near future.
The Change: A shift from in-person buying to eCommerce
While grocery purchases moved to a starring role, consumers also changed how they shopped for them. Foot traffic plummeted as the public no longer felt safe browsing shelves and lingering in aisles. In response, online grocery sales surged to an astonishing 300%[7] early in the pandemic.
Although that number will level out as consumers eventually return to in-person shopping, there will undoubtedly be a lasting shift in online ordering, as current estimates[8] show eCommerce is poised to expand to 21% of total grocery sales by 2025.
The 2021 strategy for food and beverage companies:
While earning retail shelf space is still a vital goal, successful companies will also focus on the "digital shelf," so their products can be found as shoppers are making buying decisions from their favorite retailers. That means employing search engine optimization (SEO) best practices that allow your products to be found at the moment of decision, including adapting to the platforms used by various retailers. . Because each retail outlet might have its own guidelines for copy length and photographic resources, it's important to tweak your content to position yourself properly for each unique opportunity, as well as the wider Internet.
Some companies are also considering the "direct-to-consumer" (DTC) channel in this uncertain environment as it allows you to create a direct relationship with your customers, rather than relying on retailers and other middlemen.
No matter which avenue you choose, take a look at your packaging to see if you should update your boxes, bags, bottles or cartons so they are more adaptable to shipping and less likely to be damaged. Making them more lightweight can help manage shipping costs, as well.
The Change: Consumers are trying new brands—and sticking with them
Now is the time to reach customers eager to branch out, as a McKinsey study[9] revealed that three-quarters of respondents had experimented with new shopping behaviors during the pandemic. And, PWC[10] found that half of consumers had tried different brands during the pandemic, with 66% expected to stick with them.
The 2021 strategy for food and beverage companies:
As patterns shift, there is an opportunity to win additional shoppers. Be aggressive about educating consumers on your value proposition and brand culture, especially if they align with current consumer priorities such as health, safety and social justice.
Fine tune your marketing messages through your social media channels, advertising and promotions to get your products in front of consumers and encourage trials by offering an incentive or deal, if necessary. Then build on that loyalty by continuing to surprise and delight your best customers with special offerings or savings.
The Change: Supply chain disruption
All of the trends above converged to create supply chain shock resulting from these deviations in consumers' buying behavior—from stockpiling essentials to eating at home. And it's an issue that will probably persist; in fact, more than 90% of companies[11] believe the disruption of global supply chains caused by COVID-19 will have sustained effects on their businesses.
But the pandemic may not have presented an isolated incident: McKinsey finds[12] that companies can now expect supply chain disruptions lasting a month or longer to occur every 3.7 years.
The 2021 strategy for food and beverage companies:
Food and beverage companies sit on both sides of the supply chain. First, they must ensure necessary raw materials continue to arrive by diversifying sourcing, including investigating regional suppliers that might be less impacted by transportation woes, as well as building relationships with multiple suppliers to allow for options. Streamlining your product offerings, such as manufacturing fewer flavors or line extensions, can also help you forecast better and increase the amount of product you can reliably get to stores.
Then on the other hand, you have retailers and customers relying on you. The good news is that nimble food and beverage companies can rapidly expand their roster of clients by stepping in if their other suppliers fall short. As a local purveyor, you might have the chance to earn shelf space with a national retailer through your ability to get them the products they need if their regular supplier has been hamstrung.
Innovating for the Future
As routines are upended and new habits are formed, brands have the possibility to create and nurture relationships that can set their food and beverage business up for long-term success.