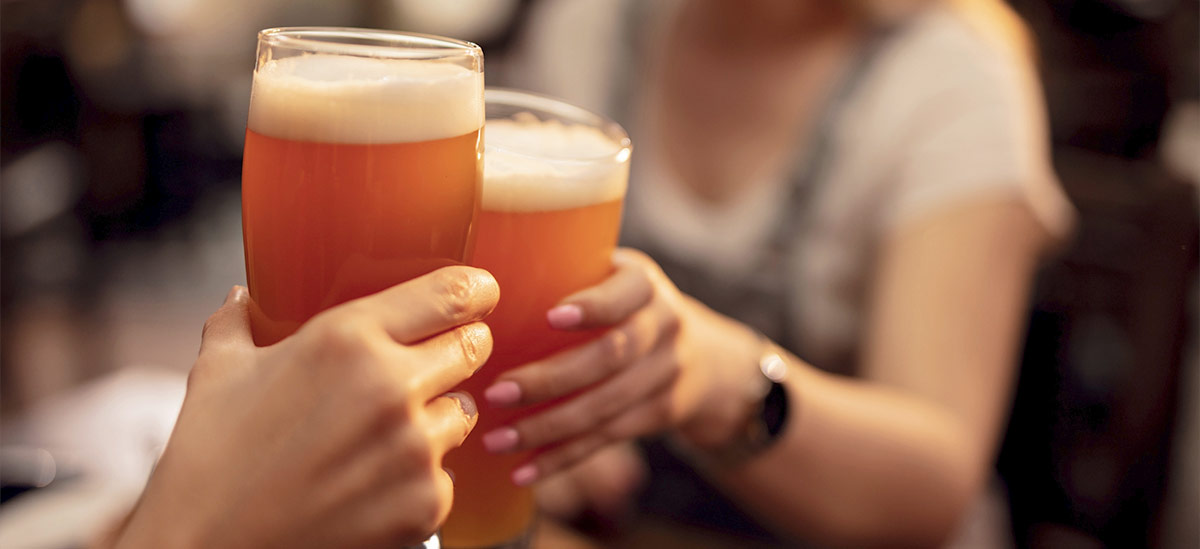 This article summarizes a webcast from PNC's 13th annual Women in Business Week, which recognizes and supports the success of women financial decision makers. 
A Family-owned Business Spanning Six Generations
Wendy kicked off the webinar by providing some background on the history of the Yuengling business. Her great-great-great grandfather, David Gottlieb Jüngling, built his first brewery in 1829 in Pottsville, Pennsylvania after immigrating from Germany. The original name was the Eagle Brewery, and the company continues to pay homage to this by proudly featuring an eagle in its logo. Over the generations, the family changed the name first to Yuengling Brewery and then to D.G. Yuengling & Son. 
The Secret to 194 Years of Success

When asked what has made Yuengling so successful for so many years, Wendy said they were fortunate to have had generations of family members committed to making the business work. "It's a lot of grit and perseverance and not being willing to give up during the tough times," said Wendy. "My dad would also be the first one to say a lot of luck is behind our success." Currently, there are four members of the sixth generation, including Wendy, working in the business alongside their dad who is fifth generation.
Wendy's father, Dick Yuengling, took over the brewery in 1985, at which time it was producing 137,000 barrels of beer annually. Now the annual production is around two million barrels, and Wendy credits this growth, in part, to changes her father has implemented. He introduced new brands and packaging, began building a distributor network and entered into new markets. In addition to adding another brewery across town in Pottsville, Yuengling also established operations in Tampa, Florida, and their beers are now available in 26 states. Despite this, Wendy says the company still considers itself a regional brewery. "We pride ourselves on still having a very family feel to the business," she said.
The trajectory of success has not always been linear, however, as the company has endured its share of ups and downs. The COVID-19 pandemic had a significant impact on the beer industry, as on-premise businesses such as restaurants, bars, and taverns shut down, and breweries had to make adjustments to their operations to meet demand in off-premise channels, such as grocery and convenience stories. But Wendy noted that the pandemic was only one of many tough moments the company has had to face. "My great-grandfather had to navigate through Prohibition, and previous generations had to deal with a civil war and world wars. Throughout our 194-year history, our family has had to pull together to persevere through challenges," she said. 
Learning the Ropes
Wendy's exposure to the day-to-day operations of the business began at an early age, as she and her sisters would roller skate around the cement floor of her father's beer distributorship while her father loaded trucks. Each began working for the family business in the gift shop during summers and winter breaks, leading tours, offering beer samples, and talking with customers. "That's when we started to realize that people were coming from all over the country and the world to visit America's Oldest Brewery and what an incredible opportunity it was to be in a family company that's in its fifth and sixth generation," Wendy said.
After earning her business degree, Wendy began working outside of the company, holding jobs in marketing and advertising. She credits this experience for providing a good platform on which to enter the family business in 2004. Her career path at D.G. Yuengling & Son led her through all aspects of the company – first in sales, followed by marketing, then operations, and finally to her current role as chief administrative officer.
Making a Mark through Hard Work
Wendy's advice for women looking to advance in male-dominated fields, or to anyone working for a family-owned business, is simple: build credibility by working hard.
"Learning as much as you can to earn credibility and respect is essential. It's important to roll up your sleeves and work hard, side by side with everybody, so people recognize that you are committed," Wendy said. "Making your mark in any company involves being willing to listen, learn, and ask questions, and show that you want to grasp as much as you can. Humility is important. Over time you start to get invited into more meetings and take leadership roles in projects."
For women in particular, networking can be particularly beneficial, she added. "I recommend looking for mentors and aligning with other women in business. Managers at work may help develop you, but having people you can connect with outside of work is important for women. Collectively we're powerful and can share stories of success to learn from each other. I personally find that very valuable." 
The Legacy of the Sixth-Generation
Wendy does not take lightly the legacy that she and her sisters have inherited from previous generations. "Our dad has instilled a discipline in us, an appreciation of the generations that have come before us, of all the hard work and perseverance that it's taken to survive 194 years. If we can keep the business healthy for future generations, that to me is our mark on the family legacy. We want to make good beer and good decisions that are right for the long-term, as opposed to making short-term decisions that don't necessarily benefit future generations." 
A Strong Financial Relationship
"PNC is proud to have had the opportunity to support to D.G. Yuengling & Son for more than 25 years and to be a part of their long, successful history," said Pete Danchak, regional president for PNC in Northeast Pennsylvania, who moderated the webcast conversation with Wendy. "We look forward to many more years of close collaboration as the company continues to grow and thrive."
Looking for More?
For more insights and information, please visit our webpage or follow us on LinkedIn. To learn more about PNC's commitment to women financial decision makers and Project 257®: Accelerating Women's Financial Equality, visit pnc.com/women.