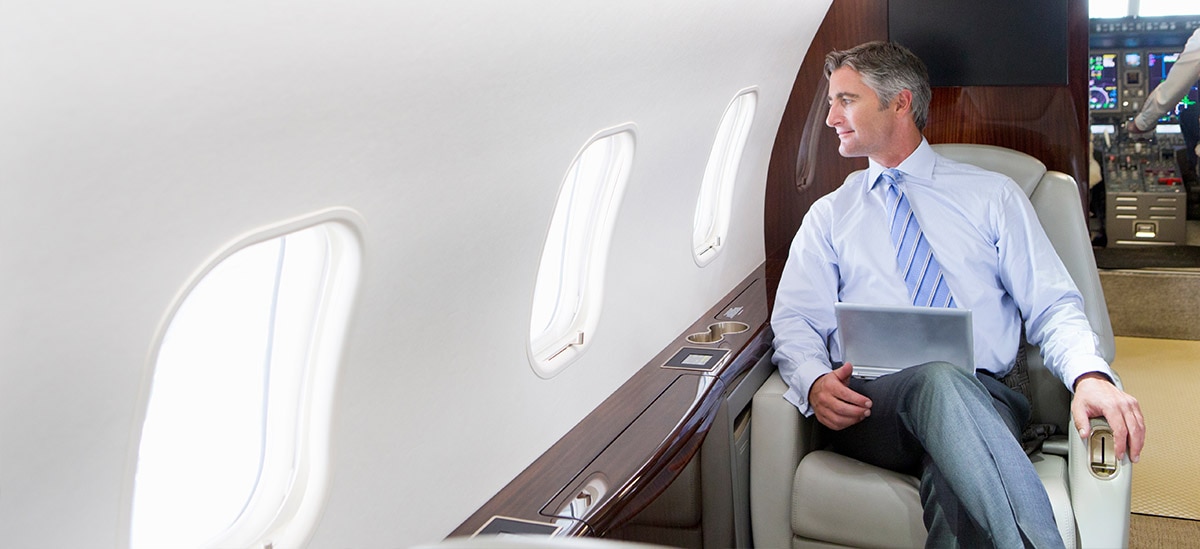 What is an aircraft worth? How soon can you get one? The answers to these two questions are far more complex today than in previous years. But ensuring you have a proper valuation on the aircraft you plan to buy is essential before entering the finance process.
High demand coupled with historically low inventory has inflated aircraft pricing. This trend affects both used and new aircraft from all manufacturers.
Wendy Preston, Head of Asset Management for PNC Aviation Finance, explains, "Demand today far exceeds supply which has increased prices for used aircraft. Like many other industries, aircraft OEMs are facing supply chain issues and new aircraft deliveries are pushing further and further out. Depending on the size and model, it can take several years from when you sign a contract for the aircraft to deliver. This puts more pressure on the used market, where inventories have been at or near historic lows. Currently, approximately 4.8% of the active jet fleet is for sale. Historically, 10% of the fleet has been average."
Near the end of 2022, AIN reported, "Globally, preowned business jet inventory was up 16.3% between September and October and 52.7% year-over-year. During that same period, asking values increased 2.4% month-over-month and were up 24.1% from a year ago."[1]
On the OEM side, backlogs increased by 38.8% since Q3 2021 to $43.5 billion, with low pre-owned inventory resulting in increased demand for new jets.[2]  But aircraft manufacturers cannot satisfy that demand immediately because of supply chain constraints.
Keep Old or Buy New?
Given the market conditions, is it better for aircraft owners to hold on to their aircraft instead of buying a new one, even if their current aircraft would require investing in repairs or refurbishment?
"That depends on the individual circumstances," Preston says. "Inventory levels have come up slightly over the last few months. The lowest point was at 3.2% in March 2022. More aircrafts are slowly becoming available now, and prices on some models are plateauing. I recommend that owners who are unsure whether to buy a replacement or hold on to their existing aircraft speak with an experienced aircraft broker or advisor who can look at their individual needs."
Buying Your First Jet
How should first-time aircraft buyers approach this market? Should they hold out for a new plane or buy a used one?
Again, Preston suggests the decision depends on the individual's needs, guided by consulting an aircraft broker or advisor. Those who hold out for a new aircraft should plan on waiting several years for delivery and make interim plans for flight services.
"I will say that if they are considering buying a used aircraft, it's imperative to get a full pre-purchase inspection completed on the aircraft," Preston suggests. "This will uncover any issues or concerns with the aircraft that the current owner can fix before the sale takes place. A good pre-buy inspection can save you a lot of money in the long run. Another thing to think about is the age of the aircraft and the cost of maintenance in the future. The costs will be higher on an older aircraft that has large maintenance events coming due."
PNC's in-house aviation professionals consider many factors to calculate a fair market value for aircraft they might finance.
"We look at the desirability of the model, the age of the aircraft, upcoming maintenance, damage history, whether the engines and APU are on programs, the configuration, and the history of the aircraft when we finance it," Preston said. "A younger aircraft with a good pedigree on full maintenance programs will get more favorable terms than older aircraft that may have some issues."
Fly Now or Wait Until Later?
Should you buy now or wait for the market to sort itself out? The answer depends on why you want to acquire the aircraft and how long you're willing to wait for a deal.
Preston says, "Barring an unforeseen event, this dynamic will likely continue until supply can finally catch up with demand."
Given current supply chain issues affecting all industries, it could take longer than many would like.
The common rules for buying an aircraft still apply. If you fly anywhere between 50 to 400 hours a year, a charter service, jet card program, or fractional ownership could give you value for money. Owning your aircraft is a higher priority if you fly more than 400 hours a year.
Chartering flight services or buying into a jet card program while you wait for a new aircraft could quickly get very expensive. Not to mention, with private aircraft availability limited, the phenomenon has rolled into the world of charter, creating limited flight options, wait times, etc. Getting the right guidance to buy a used aircraft in prime condition could be the right move for your travel needs.
If your lifestyle or business operations would benefit from the convenience of private ownership and you want to move forward with the purchase of a used aircraft now, be sure to enlist the services of experienced industry professionals and get that critical pre-purchase inspection.
After all, you want to spend your time in the air, not waiting for your plane to come out of the maintenance hangar.
Contact Us >> to see how PNC Aviation Finance can help you fly higher.