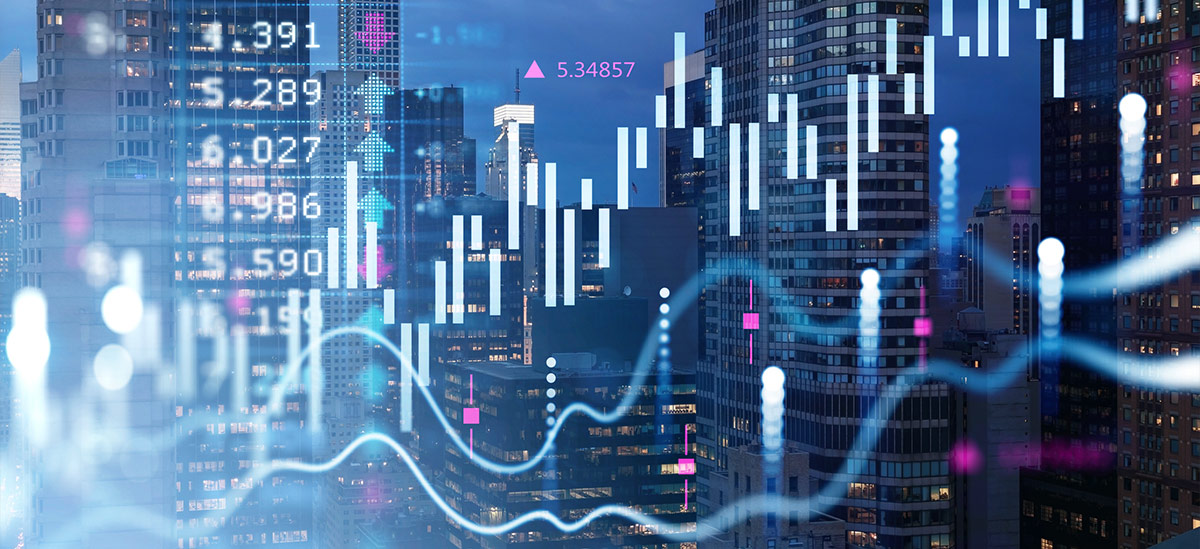 As a challenging macroeconomic environment persists, PNC economists provide insight into key indicators that may have an impact on current business performance and the path ahead.
Federal Funds Rate Remains Unchanged
In early November the Federal Open Market Committee (FOMC) kept the federal funds rate unchanged, maintaining a range between 5.25% and 5.50%. This is the first time the committee has kept the funds rate unchanged during two consecutive meetings since it began to raise rates in early 2022.
In its statement, the FOMC maintained a bias toward raising the federal funds rate further.  The statement said that "in determining the extent of additional policy firming that may be appropriate to return inflation to 2% over time, the Committee will take into account the cumulative tightening of monetary policy, the lags with which monetary policy affects economic activity and inflation, and economic and financial developments."
PNC expects the FOMC to keep the fed funds rate unchanged into 2024. With the recent increase in long-term yields, including mortgage rates, a continued slowing in job growth, and expected softer inflation, the FOMC is likely to keep the fed funds rate unchanged again when it meets in mid-December. But if the data remains strong, particularly on the labor market and inflation, the FOMC will likely raise the fed funds rate another quarter of a percentage point.
ISM Manufacturing PMI Report
The Institute of Supply Management (ISM) Manufacturing Purchasing Managers Index (PMI) report for October 2023 decreased to 46.7, down from 49.0 in September. A reading of below 50 indicates contraction in manufacturing, and the October reading represents a full 12 months of contractionary conditions for the manufacturing industry. Only the Production component index of the October 2023 ISM Manufacturing PMI report posted a reading greater than the breakeven threshold of 50, and that was only marginally at 50.4 – down from 52.5 in September. The ISM Manufacturing PMI diffusion index indicates the net percentage of manufacturers that are experiencing expanding or contracting activity across various categories.
The New Orders component index of the report came in at 45.5 for October 2023, the lowest reading since May of this year. Some institutions have reversed their calls for recession in recent months, but PNC's outlook continues to include a mild and short recession beginning in mid-2024 as the most likely outcome. Tighter monetary policy is catching up with business momentum, and consumers entering 2024 will have to come to grips with depleted savings, reduced purchasing power, and increased debt loads.
ISM Services PMI Report
The Institute of Supply Management (ISM) Services Purchasing Managers Index (PMI) report was 51.8 in October 2023. This is down from 53.6 in September and represents a second consecutive monthly retreat in the topline index.
The ISM Service PMI Employment component index saw a stark decline in October 2023, to 50.2 – barely above the breakeven threshold of 50 that indicates ongoing expansion across service industries. This result is down from 54.7 in August and 53.4 in September and may imply that the demand for labor in the U.S. economy's services sector is easing.
The Business Activity component index fell to 54.1 for October 2023 from 58.5 in September. Service providers faced with slowing current business activity and still-strong wage growth will be faced with difficult decisions entering the holiday shopping and recreation season. Efforts to hire workers will put a strain on profits as labor costs rise, and the prospect of weaker spending in the coming months may force a reevaluation of the very need for those workers.
Services industries' pricing trends remained steady, with the Prices Paid component of the ISM Services PMI at 58.6 in October, from 58.9 in September.
Ready to Help
PNC economists provide analyses and forecasts of national, regional, and global economic and financial trends. For more economic data and reports, visit www.pnc.com/economicrelease.
If you are interested in developing financial strategies to navigate the challenging economic climate, your PNC Relationship Manager can help. Contact us or learn more here.