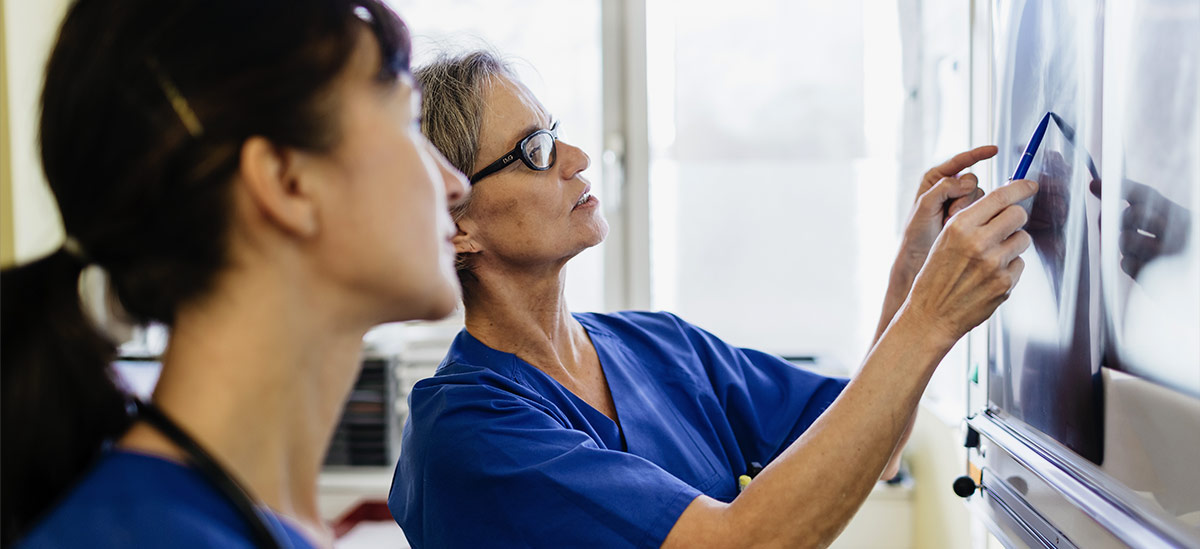 As market volatility continues to persist, businesses of all sectors are preparing to face considerable challenges in 2023. The healthcare industry is no exception, although the extent of the economic impact may vary across the multiple segments that form its interdependent ecosystem.
"While some healthcare sub-sectors are relatively well-positioned to weather the storm, other segments may be more adversely affected," said head of PNC Healthcare Brian Kelly. "It will be very important for organizations to adopt customized, innovative strategies based on their specific situation in order to achieve positive outcomes."
Small Business Healthcare Outlook: Neutral 
Demand is on the rise for services from the small business healthcare segment, which includes physician offices, dental labs, vision clinics and other providers that serve local communities. Despite a continuing industry trend toward consolidation into large groups and hospitals, the number of small healthcare practices is expected to increase in 2023. IBISWorld projects the number of enterprises focused on primary care will continue to increase at an annualized rate of 1.6% to 152,496 companies into 2027.[1]
PNC Healthcare expects the key business areas of focus for small business healthcare providers in 2023 will be patient engagement, care coordination, revenue cycle optimization, automating/outsourcing labor-intensive financial management processes, adding ancillary services and emerging delivery models, and re-balancing staffing mixes to increase the provider-to-staff ratio.
A combination of increased demand for services; a lower-cost, higher-touch delivery channel; advances in business technology; and general adaptability to the healthcare landscape contribute to an overall neutral outlook for this segment in 2023.
Acute Care/Healthcare Provider Space Outlook: Negative
Healthcare systems endured a challenging year in 2022, with over 70% of systems posting negative operating margins primarily due to labor and supply chain shortages and the performance of the equity and bond markets.[2] Although balance sheets and liquidity are currently healthy due to strong performances and liquidity posted in 2021, several factors will increase pressure on operating margins in 2023.
Inflation, rising labor costs and staffing challenges are likely to persist in the coming months, although at a moderated level as wage growth pressures subside with the projected overall economic slowdown. Increased federal regulation will add to operating pressure for hospitals and health systems looking for ways to manage growing scrutiny, and increased competition from alternative care delivery solutions may offset margin value realized from expense management mitigation steps that many providers are currently undertaking. Revenue pressures persist, as disruption in insurance network participation may be needed to secure better reimbursement contracts, which could have a negative effect on volumes needed to drive growth. Rising interest rates and the increasing cost and availability of capital are also expected to drive up costs.
All these factors heighten the need to find viable and creative solutions, not just for large systems and providers, but perhaps especially for single-site and smaller health systems. Aggressive cost reductions, outsourcing non-core services, evaluating merger and acquisition opportunities, and service cuts for non-profitable services are likely for many acute care providers and health systems in 2023.
Healthcare Insurers Outlook: Optimistic
For entities that manage the administrative process of care networks and the financial elements of provider interactions, the outlook is conservatively optimistic for 2023. Industry underpinnings, including a stabilizing medical loss ratio (MLR) and positive premium pricing trends, will be balanced against enrollment uncertainty, which includes the impact on enrollment due to redeterminations for Medicaid and potential unemployment rate increases lowering commercial customers. Healthcare insurers will need to balance these factors against a volatile backdrop with potential future COVID-related outbreaks.
Even with these risks, the industry is expected to be a strong beneficiary of a rise in investment income as cashflows and reserves are invested at higher rates, driving continued demand in the mergers and acquisitions sector. Some insurers will likely continue to acquire practices and providers to drive the cost of service lower for patients, and they will continue to invest in digital and other customer retention offerings. 
Pharma and Life Sciences Outlook: Neutral
The 2023 outlook is neutral for the pharmaceutical, biotech and medical device companies that comprise the pharma and life sciences (PLS) segment. The pharmaceutical sector is likely to see steady revenue growth from spending on prescriptions, and it will also be active with mergers and acquisitions, as companies look to strengthen mid- to late-stage pipelines for patents that are set to expire within the next five years.
Medical device companies' performance should improve, as supply chain issues resolve and procedure volumes continue to return to pre-pandemic levels. Biotech funding, however, continues to be subdued, with no meaningful recovery expected in 2023 and any funding events likely to be correlated with achieving successful clinical milestones. 
Healthcare Influencers Outlook: Neutral
In addition to traditional companies that are staples of the healthcare ecosystem, there are also healthcare influencer entities increasingly emerging in the industry. This segment consists of innovative, publicly traded organizations that bring capital to service healthcare consumers through direct-to-consumer (DTC), business-to-business (B2B), or third-party administration/reimbursement (TPA) channels.
Fortune 500 companies from non-traditional healthcare sectors, primarily employers who are looking to control healthcare related expenditures for their employee base, will continue to impact the industry through creative and innovative transactions that consolidate operations, create different revenue streams, and proliferate retail and consumerism into the industry. Investment in these businesses is likely to continue in 2023, with perhaps an increased focus on acquisitions.
The trend toward digitization in healthcare is projected to continue and even accelerate. This includes not only telehealth, but also the underlying healthcare information technology needed to drive operational efficiencies and the migration to new devices and platforms that help consumers manage their health. 
Overall Outlook: A Challenging Year Ahead for Healthcare Businesses
In PNC Healthcare's view, a few healthcare industry sub-sectors and organizations are well-positioned for success, but others should anticipate short-term challenges in 2023. The latter group consists largely of for-profit healthcare companies and those backed by private equity, many of which are highly leveraged and face a rising credit default risk. These entities are likely to encounter challenges as they look to execute growth strategies in 2023.
Looking across the healthcare industry, PNC Healthcare sees the overall outlook for 2023 as negative. However, according to Brian Kelly, there is still room for optimism. "We are confident in the industry's overall viability and cautiously optimistic that it will emerge stronger than ever from this period of market volatility," Kelly said. "PNC Healthcare is committed to staying connected with entities across the healthcare spectrum to help navigate what may be a challenging year."
Ready to Help
PNC can help develop strategies and solutions for growth and stability for organizations in all segments of the healthcare industry. For more information, reach out to your PNC Relationship Manager, or click here to contact us.