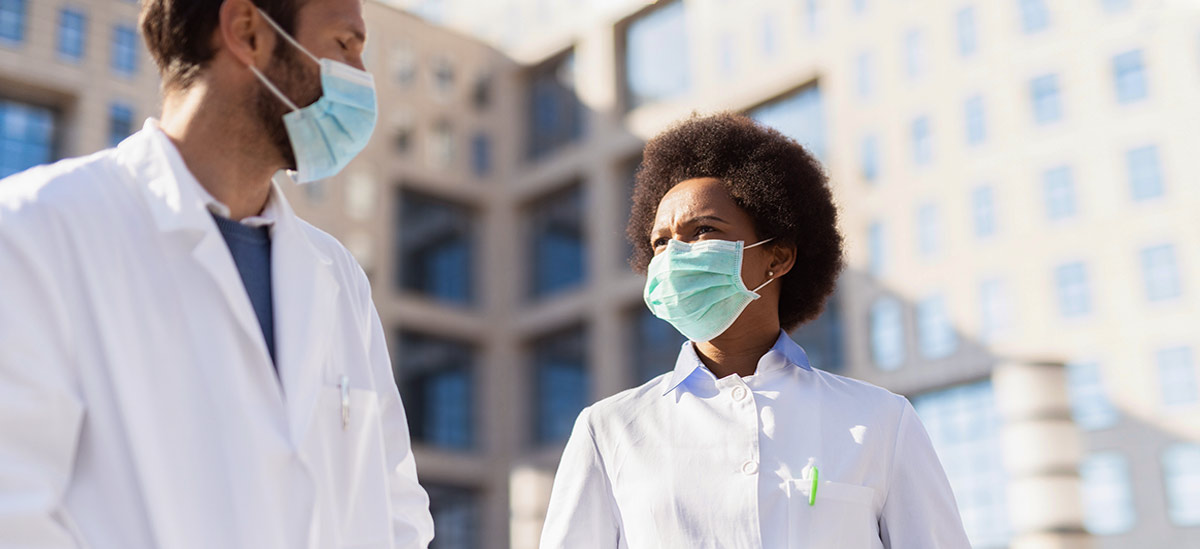 In every industry, employers recognize the importance of attracting and retaining talented employees. But the importance of a stable workforce is even more pronounced in the healthcare industry, which is particularly susceptible to adverse outcomes caused by workforce volatility. Patients depend upon consistent, thoughtful and reliable care, which demands stability and focus on the part of the caregiver. However, these attributes can be easily threatened by the burden of mental and emotional stress from financial insecurity.
Employees Need Resources and Direction
According to Commonbond's 2018 survey, 45% of respondents in the healthcare and pharmaceuticals industries are carrying student debt, with 55% of this population owing more than $50,000. This helps explain why 75% of employees in these industries believe that their employers should take an active role in their financial wellness — and there's good reason to heed this call. Employers who don't will most likely continue to face challenges retaining talent, as well as the inevitable expenses associated with attrition. Replacement costs for key employees can range from 50% to 200% of their annual salary. More specifically, a 2020 research report published by NSI, Nursing Solutions, Inc., found that every percentage point improvement in a hospital system's employee retention brings an average annual savings of $373,200.
Beyond retention, the impact of employee financial stress is substantial, costing American businesses $500 billion a year in productivity alone.[1] Statistics show that nearly half of employees admit to spending more than 3 hours a week thinking about financial stressors while at work and say that finances are a distraction. And, over a quarter of employees admit that their productivity has been impacted by financial stressors, causing one in ten employees to miss work.[2]
Employers are Responding
In the face of these challenges, employers are beginning to implement solutions. Today, 24% of employees say their employer offers services to assist with personal finances, and more than two-thirds say they've used them.[2] In order to deliver an effective benefits package, employers must consider all levels of their employee base to confirm that their core employees have access to everyday financial solutions, and that emerging and senior talent have access to more robust, sophisticated offerings. By offering customized delivery where and when it's convenient for employees, along with relevant solutions and education, employers are helping to boost utilization of financial wellness benefits.
How a Financial Wellness Program Can Help
The most effective financial wellness program is based on understanding the unique financial needs of employees at all levels of an organization. This helps to build strong financial habits and improve employee financial security by providing solutions targeted to each situation and life stage. In turn, this helps to improve productivity and employee retention. For the healthcare industry specifically, this ultimately means greater stability that drives increased patient satisfaction and retention.
Key Considerations of Successful Financial Wellness Programs
A financial wellness program that benefits you and your employees is based on understanding the unique needs at all levels of your organization. To be successful, it must provide access to the products and services that meet those needs, and drive participation through convenience, incentives and educational resources.
These four offerings demonstrate a commitment to improving financial well-being, helping to minimize turnover and reduce distractions so that employees can stay focused on providing exceptional patient care.
Workplace Banking: A strong bank-at-work program should offer a variety of account options for employees to choose from, as well as onsite and (especially during these social-distancing times) virtual financial services. In addition, it should provide workshops and informational events on direct deposit sign-ups, applying for mortgages, and understanding various credit card programs and how they meet the employees' needs. The program you select should also provide training on how to utilize digital money management tools. It's important to note that this program should come with no cost or administrative burden to the employee.
Consumer-Directed Healthcare: Today, more and more employees are being asked to take greater responsibility in paying for their healthcare. An HSA has become a common way of doing that, but it's vital that employees know how an HSA works, understand the often-overlooked benefits, and know how to use the tools they have available to them.
Your HSA solution should provide an easy-to-use digital experience to help empower employees to make informed decisions and utilize the tools that make it easy for them to pay bills, contribute to their accounts and understand the ways they can help those accounts grow.
Digital Financial Assessment & Resource Center: To help motivate employee participation and improve their financial acumen, a successful financial wellness program should offer a customizable, digital tool that will help drive engagement. This tool should allow employees to assess their financial wellness, review specific topic recommendations, easily access a complete financial education curriculum, and earn points for tracking progress toward their goals. It should also allow the company administrator to gather insights on employee engagement and data trends, and provide reporting to assist with employee priorities and education.
Retirement Plan and Fiduciary Investment Services: Every employee has a goal of financial independence, including the ability to retire on their own terms (without worrying if they can afford to). A strong financial wellness program will provide guidance through either a 3(21) Investment Advisor or 3(38) Investment Manager who offers solutions designed around your employees' goals. Successful programs focus on everything from investment selection to policy assistance, and offer a dedicated resource to deliver annual education campaigns that include surveys, online tools, live and virtual meetings, webinars and more.
Ready to Help
PNC provides a turnkey offering for the most basic employee program needs, as well as fully customized programs that are designed around your employees and your unique work environment. A dedicated PNC Financial Wellness Consultant can help you tailor a program to your specific needs from our comprehensive suite of solutions, including a bank-at-work program, health savings accounts, a digital financial assessment and resource site, and retirement planning and fiduciary investment services.
To learn more about how we can bring ideas, insights and solutions to you, please contact your Relationship Manager or visit pnc.com/wellness.