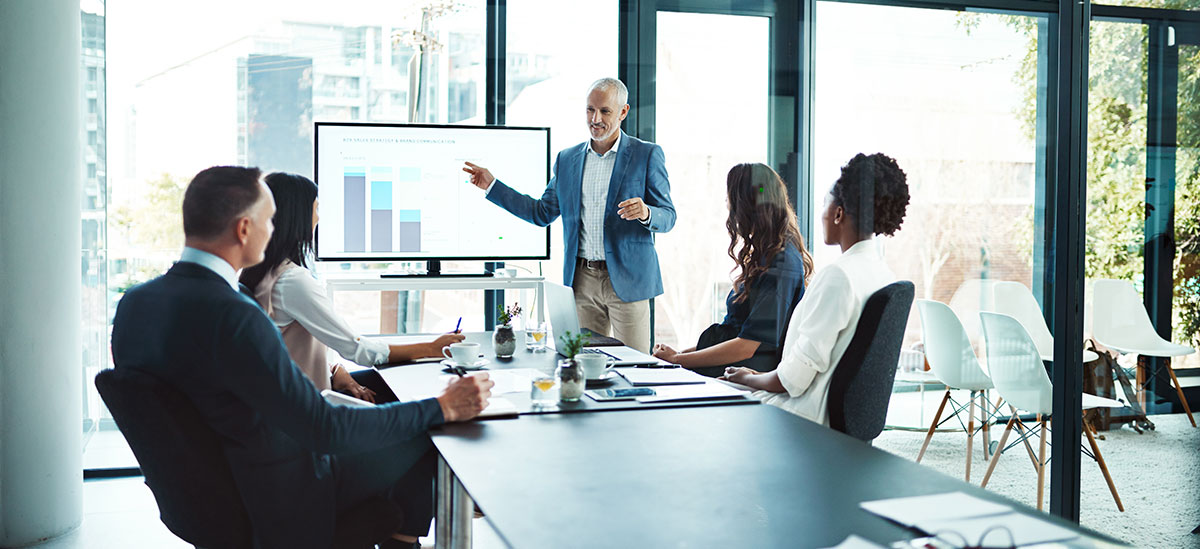 Revenue and budget volatility often come quickly and without advance notice. The events of 2020 and 2021 highlight how rapidly the economy and donor preferences can change, and how, with or without additional funding, nonprofit organizations must continue their important work during the most challenging of times.

1. Survey Says
Chart One: I expect my organization's budget to _____ in 2022
View accessible version of this chart.
A 2021 PNC survey of nonprofit organizations asked decision-makers if they expect their budget for 2022 to decrease, increase, or stay the same from the previous year.
The majority expect their budget to increase, including 11.6% who expect it to increase significantly. This places pressure on revenue sources, such as fundraising and investment assets, to meet this greater demand on resources.
Anecdotal evidence from nonprofit clients suggests that much of this additional spending is going toward increased demand for services, increased cost of operations, and increased technology spending.
2. Can revenue keep up with budget demand? Headwinds and Tailwinds
Those who expect their revenue to increase point to a wide range of driving forces. Two explanations that stand out are the increased charitable giving since the start of the pandemic and the substantial returns of the stock market. In their annual report, Giving USA found charitable donations grew by 5.1% in 20202, and many researchers expect the results of the 2021 report to show another year of substantial growth. At the same time, investment pools greatly increased with the domestic equities bull market that produced substantial positive returns in 2020 and into 2021. Larger investment pools, all else equal, can allow for larger distributions (and thus greater revenue).
Conversely, organizations expecting a decrease in their revenue may attribute it to the loss of government aid programs (e.g., Paycheck Protection Program), muted investment return expectations for 2022, and asset pool impairment from 2020 (e.g., because of special distributions). Unplanned or special distributions can deflate the base of the investment pool, decreasing the amount of normal distributions that can be put towards the budget in future years.
3. Best Practices
While spending every dollar of revenue available each year may allow nonprofits to have the most impact in that year, it may also severely limit them during a year impacted by an adverse scenario (e.g., a global pandemic). To help your organization prepare for budget volatility, consider spending 95% of your available budget in a given year, with the remaining 5% allocated to a rainy-day fund or emergency spending needs.
Saving 5% each year is not possible for all organizations. While 5% could be a long-term goal, any allocation to a rainy-day fund can strengthen the financial health of your organization. Start with the low-hanging fruit and look for places to save at the margins.
We strongly recommend organizations conduct stress tests on their budget forecasts. A stress test can help determine how funding sources will be impacted by an adverse economic scenario and can allow organizations to pre-plan for a budget shortfall. If your organization is not prepared for a budget shortfall, a special distribution from a long-term asset pool may be required to make up for the missing funds. This action might fix your short-term problem but can lead to magnified shortfall issues in the future. To learn more about the impact of special distributions please see our whitepaper, Understanding Special Distributions from Long-Term Asset Pools.
For more information, please contact your PNC Investment Advisor. 
---
Accessible Version of Charts
Chart 1: Responses to "I expect my organizations budget to ____ in 2022"
| | |
| --- | --- |
| Fundraising Expectations | Percentage of Participants |
| Significantly Decrease | 4.1% |
| Slightly Decrease | 10.8% |
| Remain Relatively Flat | 25.7% |
| Slightly Increase | 47.8% |
| Significantly Increase | 11.6% |