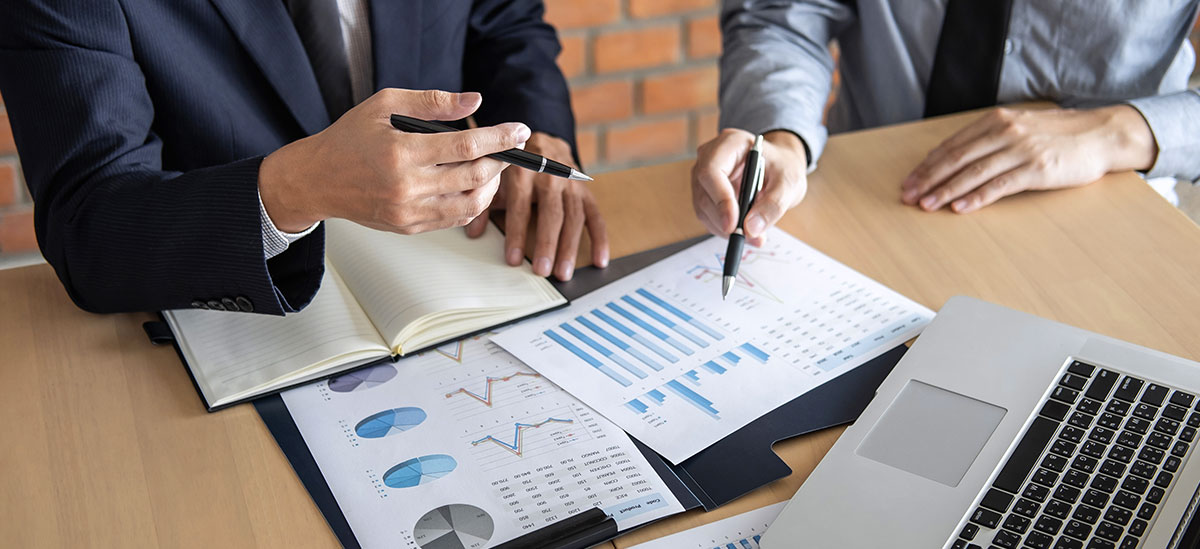 Institutional investors continue to face a challenging landscape in making financial and investment decisions on behalf of their organizations. PNC's Chief Investment Officer, Amanda Agati, CFA, led a discussion of key investment trends on our 2021 State of Nonprofits webinar. In this article, we discuss three themes from that conversation.
1) Survey Says

Chart 1: Responses to "I expect the investment markets to ____ in 2022"[1]
Source: PNC; data as of 9/21/2021; n = 354 respondents

View accessible version of this chart.
On our State of Nonprofits webinar, we asked attendees to look into their crystal ball and forecast returns for the markets in 2022. The majority responded with expectations for small or flat movement in 2022, which suggests a more muted return profile for investment portfolios compared to the explosive returns generated over the past twelve months. It is clearly a reflection of near-term investor caution, but still some potential bright spots, in evaluating the numerous cross-currents still buffeting the economic and investment landscape.
With the S&P 500 up more than 100% since the lows of March 2020 (as of September 21, 2021), equity markets are at a key inflection point, in our view. For equities to move meaningfully higher from here, markets need a new catalyst(s), such as a reacceleration in economic and/or earnings growth, or ongoing improvements in containing the COVID-19 pandemic. The fundamentals need to take the reins from unprecedented policy intervention these past 18 months.
While the economic expansion might be passing the peak in terms of its rate of acceleration off the pandemic lows, "peaking growth" is not the same as "no growth" or "negative growth" scenarios. We think there is still plenty of runway left for the markets and economy to grow from here, but the torrid pace we've been on is unsustainable. This isn't a bearish message. It's just a reflection of how far and how fast the markets have rallied to-date and a slower pace of growth going into effect for the next stage of recovery.
2) Through the Lens of Our Investment Process – Business Cycle, Valuation, and Technicals
While the consumer remains in solid shape as a function of record high savings rates, higher frequency data points continue to suggest the consumer has not yet returned to pre-pandemic spending behaviors – though the gap has narrowed, there is still a sizeable divergence between Main Street and Wall Street, in our view.
Confidence surveys are still well off pre-pandemic levels, which is notable as confidence and optimism usually follow stock market performance. It suggests to us that pent-up demand may fail to meet currently lofty expectations by most market participants in the short run.
Extraordinary monetary and fiscal stimulus continue to fuel elevated valuations across the multi-asset universe, and yet equities remain attractive relative to bonds given low interest rates and credit spreads closing in on all-time lows.
Equity and fixed income markets remain in a high volatility regime, but that backdrop does not mean we expect to see negative returns! It just means larger than normal price swings like we've seen throughout 2021 will continue to be the norm rather than the exception. So, investors should buckle up heading into year-end, especially as the policy winds of change kick up.
3) The Path Forward

We are optimistic that markets can continue to "break on through to the other side," but the global economy still has a ways to go to catch up, in our view. As global economic growth continues to improve, financial conditions should remain incredibly supportive for global equities, even in the face of a less ultra-accommodative monetary and fiscal policy backdrop.
Looking forward, we remain cautious on core fixed income and U.S. small cap value stocks, while maintaining strong conviction in growth-oriented equities, emerging market equities and debt, quality dividend growers, and select specialty REIT exposures.
We are starting to see the latest wave of the pandemic pass, so as parts of the globe oscillate back out of restrictions, it should help to clear the path for a greater focus on fundamentals and hopefully provide an additional shot in the arm for global economic growth.
For more information, please contact your PNC Investment Advisor. For a full replay of the webinar, please see this link.

---
Accessible Version of Charts
Chart 1: Responses to "I expect the investment markets to ____ in 2022"
| | |
| --- | --- |
| Investment Forecasts | Percent of Participants |
| Significantly decrease | 7% |
| Slightly decrease | 24% |
| Remain relatively flat | 21% |
| Slightly increase | 40% |
| Significantly increase | 8% |