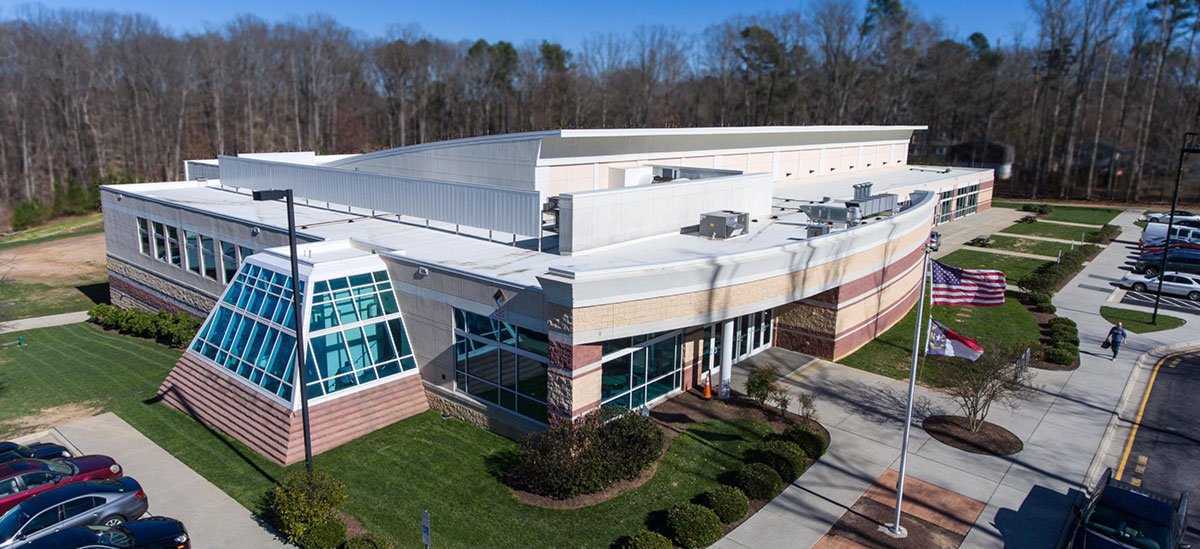 Date: November 2018
Location: Cary, North Carolina
Financing Amount: $7.5 million
Financing Type: Construction
While high-profile Olympic athletes get the lion's share of the attention, swimming has vital health and safety benefits for youngsters, adults, seniors and the community as well.
That was the thinking behind the Triangle Aquatic Center (TAC), a 501(c)(3) nonprofit organization founded in 2002 by Michael Curran, a successful entrepreneur and — maybe more importantly — the father of three dedicated swimmers who swam competitively in high school and college.
TAC is funded through community support, donations and fees generated from events and the facility's diversified aquatic programs for all ages, making it the largest privately funded aquatic center in the country.
As the seventh largest swimming community in the United States, the "Triangle" comprises Raleigh, Durham and Chapel Hill, North Carolina.
Open to the public, TAC sponsors "Make a Splash," an initiative that teaches kids about water safety and drownproofing. Through this program, eligible swimmers in the Triangle can register for swim lessons at a free or reduced rate. TAC is also one of the most successful aquatic centers in the country, hosting more than 80 events annually.
TAC also sponsors a year-round USA Swimming team called the TAC Titans. In just six years, the TAC Titans are currently ranked #6 in the country of more than 2,500 swim teams with internationally recognized coaches. Their mission is to prepare every swimmer for optimal performance and leadership — both in and out of the water. Currently, coaches at TAC are training five Olympics hopefuls, three of which are expected to qualify for the 2020 Olympic Games in Tokyo, Japan. 

With the founder planning to expand the aquatic facility, develop a new generation of leadership and ensure self-sufficiency for the aquatic facility, Mike Curran turned to PNC.

As part of a three-phased expansion plan, PNC's solution refinanced the existing variable rate debt and provided funding for construction of the facility expansion. TAC wanted to take full advantage of its current unhedged low interest cost, but was concerned about rising interest rates. This led to the proposition and selection of a forward-funded term loan. As a result, the facility closed on the loan in November 2018, and the loan will fund on April 17, 2019.
Describing the transaction, Michael Curran noted: We discussed our vision with PNC over the course of more than a year to be sure that our needs and their requirements were aligned. But aside from the business nature of the relationship, it was clear that PNC understood the mission, cared about the community and wanted to provide the financing the best way possible.