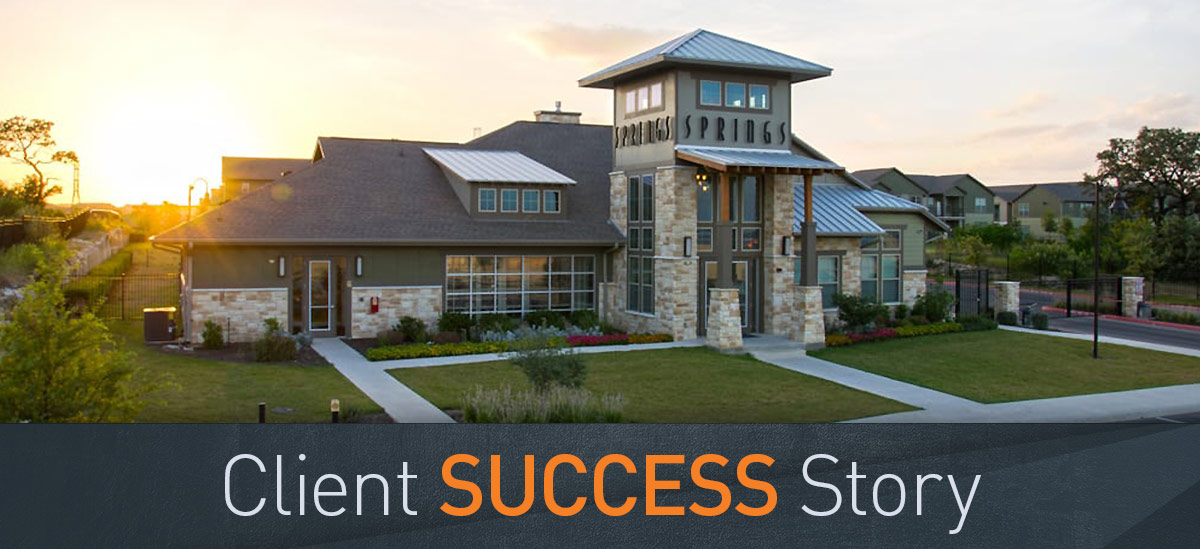 Date: May 2018
Location: Kenosha, Wisconsin
Financing Amount: $400 million
Financing Type: Freddie Mac construction loan and line of credit

PNC Real Estate established its relationship with Continental Properties Company in 2009, when few other lenders were active in the market. 
That year, PNC's construction financing for a multifamily project in Des Moines, Iowa, helped to support the sponsor's "Springs" branded platform.  
Springs Apartments offer a townhome-style approach at rents compatible with workforce housing, along with upscale amenities that include fitness centers, open floor plan designs and granite countertops.  
Continental has developed more than 12,500 apartment units and has been named by the National Multifamily Housing Council as the eighth largest developer in the United States based on 2017 apartment home groundbreakings. 
When Continental looked to double its credit facility to cover properties in lease-up, they turned to PNC. Working together, PNC Real Estate's Real Estate Banking and Agency Finance groups doubled their capital commitment, lowered the interest rate and helped protect the client from further interest rate risk. 
PNC originated a $200 million Freddie Mac facility line of credit for the sponsor in November 2017, which was subsequently increased to $400 million in May 2018. The line of credit, coupled with a construction loan, provides the client with the capital necessary to take a project from start to finish. 
The line was used to provide bridge financing to pay off Continental's construction loans before they decided to sell or refinance with longer term debt. The uncrossed nonrecourse facility enables them to establish the operating history required to maximize their sale price or permanent financing.  
PNC acts as servicer on behalf of Freddie Mac. 
As part of the deal, PNC added an interest rate collar to lock in the underwriting interest rate, eliminating the potential for future resizings resulting from LIBOR increases, and allowing the client to draw additional proceeds from each property. 
In describing their relationship with PNC, Ed Madell, CFO, Continental, noted:
We appreciate PNC's ability to provide capital solutions from the commencement of a project through the ultimate permanent financing and — even more — the consistency they have shown in lending through the economic cycles.