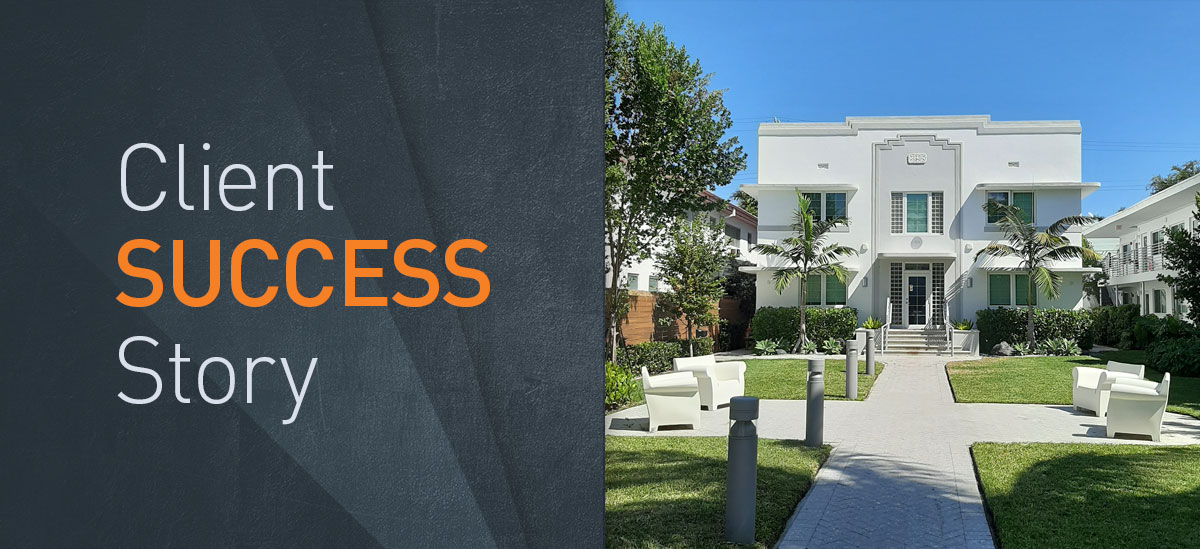 Location: Miami Beach, Florida
Financing: Three loans totaling $19.3 million
Financing Type: Permanent loans
Scope: 3 buildings, 146 residential units
Three recently-restored art deco properties in a captivating location have been refinanced by PNC Real Estate's Agency Finance group. The South Beach apartment portfolio comprises 146 units within walking distance of the beach, shopping, dining and the Lincoln Mall.    
A PNC Real Estate and Fannie Mae sponsor for more than a decade, the principal of Eenhoorn, LLC. / Depot Apartment Advisors entered the South Beach apartment market recognizing the strength of the local economy and lack of attractive housing at an attainable price.
Over the years, the firm, which owns and manages more than 70 properties throughout the United States and the Netherlands, has built one of the largest portfolios of art deco apartments in South Beach through acquisition and value-added renovations.
Paulus Heule, co-founder and CEO, described his vision for his Miami Beach expansion as "A great opportunity to invest in historical buildings with tremendous character and vibrancy. Many of our properties were constructed in the 1930's and 40's and the architecture is unique with tile work, arches and features that are quintessential Miami Beach. Through painstaking renovation, our communities are now class A, sleek and modern, while also paying homage to their art deco roots."
The sponsor chose PNC Real Estate and Fannie Mae for the transaction due to his familiarity with the Agency Finance group and its experience. Time was of the essence. PNC's understanding of the Fannie Mae requirements for flood zone coverage and its long-term relationship with the Eenhoorn staff was essential to the deal.
Eenhoorn also found the predictability, certainty of execution, standardized cost and fee structure of the Fannie Mae relationship attractive.
The Agency Finance group worked with Eenhoorn to lock in three long-term, fixed-rate loans for up to 15 years. The team also worked closely with the sponsor and his insurance agent to identify cost-effective flood zone coverage. Combining the deals in a creative package provided cost savings, and PNC Real Estate delivered on an expedited timeline for the first two loans.
In discussing the transaction, Unity Franko, Eenhoorn, LLC, president, said, It was a pleasure dealing with the Agency Finance group. Their consistent attentiveness throughout our relationship and their service-focus reduced transaction costs significantly and set them apart from the competition.