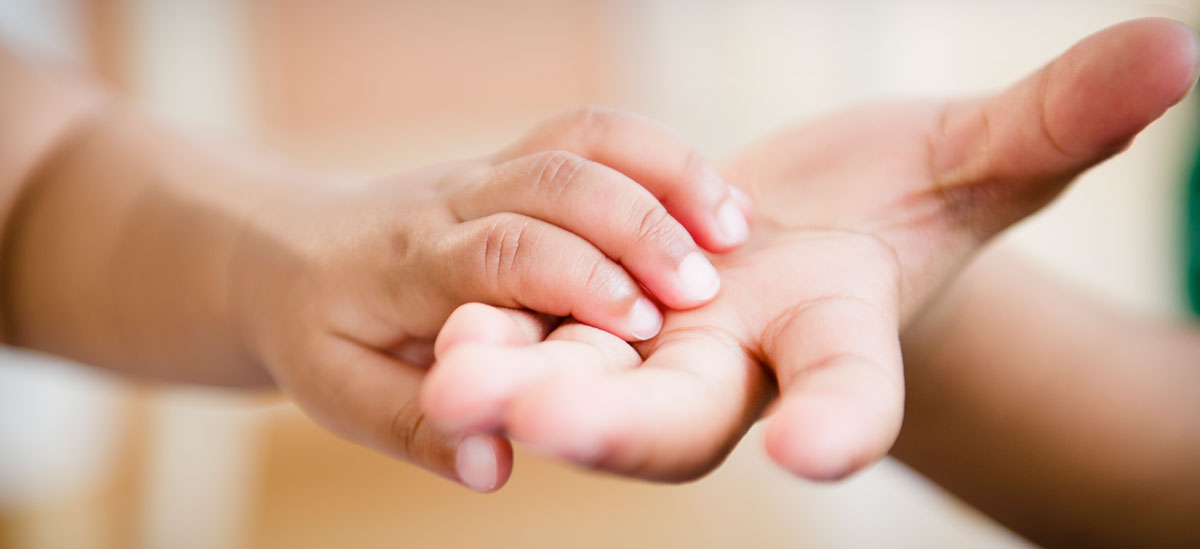 For the past 15 years, Strong Beginnings[1], a program aiming to facilitate healthier pregnancies and births for families in Kent County Michigan, has been working to improve infant mortality rates for communities of color in the region. In 2005, black infants in Grand Rapids, Mich. were five times more likely to die during the first year of their life than white infants.[2] Today, the black infant mortality rate in Grand Rapids has dropped to less than three times the rate for white infants - a testament to their tireless efforts.
PNC Bank issued its first "pay-for-success" bond to Strong Beginnings to help continue the momentum of the program. The $1.5 million social impact bond, facilitated through intermediary IFF[3], is the first of its kind in the state of Michigan and one of only a handful that have been issued in the Midwest. This kind of lending represents a new innovative trend in nonprofit financing in which organizations commit to deliver specific social outcomes with the financial support of investors who will be repaid by a funder (in this case, the state of Michigan) with interest, if the nonprofit delivers on preset goals.
Strong Beginnings works through a network of agencies in Kent County that provide services to black and Latinx families and mothers. Through the program, community health workers meet with parents to offer social support, education and encouragement throughout their pregnancies and the first 18 months of their babies' lives. Licensed therapists also provide home-based behavioral health counseling.
"We're trying to help reduce the risks of bad health outcomes through targeted investment in how prevention and systems change is incentivized," said Jeremy Moore, director of community programs and shared services at Spectrum Health 3, Healthier Communities, the fiduciary for Strong Beginnings. In addition to their one-on-one work with clients, Strong Beginnings also works to eradicate racism and other systemic issues that hinder health equity, he explains.
"I believe we should be an organization that helps find innovative solutions to critical problems.
- Sean Welsh, Western Michigan Regional President, PNC
A Client-Centered Approach
Terri Kirkpatrick, a community health worker at Strong Beginnings, says Strong Beginnings "is a unique program because we take a holistic approach, focusing on other life components that indirectly affect health as well. The program is truly client-centered," she says, explaining that in addition to basic health indicators, they make sure clients also have access to things like healthy food, baby supplies, breast feeding support and transportation to doctors' appointments.
"We are empowering and educating mothers and fathers and families with knowledge and seeing a positive impact," said Maryam Yahya, another community health worker for Strong Beginnings. "We work to bring out their confidence in being a parent, making sure our clients are able to speak up if they have questions for their doctor." Giving clients a voice, Yahya explains, is critical in a medical system that often can have biases against racial minorities. "As community health workers, we bridge the gap between clients and healthcare services they need."
According to the CDC, nationally black and Latino infants are more than twice as likely to die in their first year of life as white infants, and one in six black infants is born too early compared to one in 10 infants overall
.[4]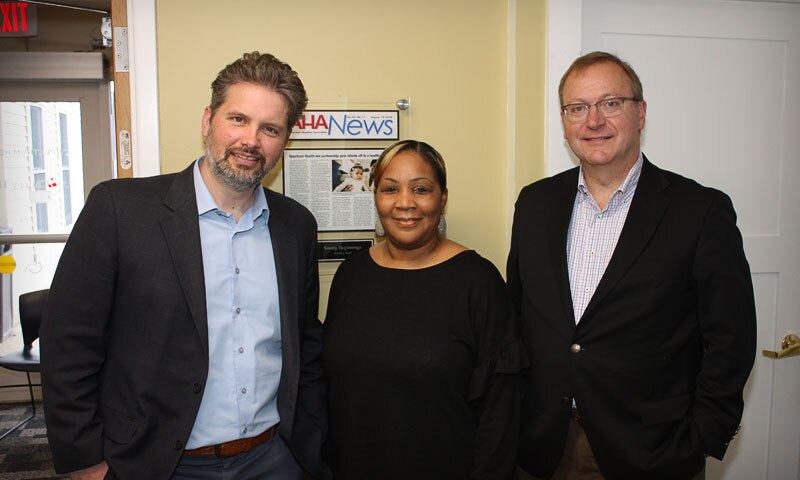 From left: Jeremy Moore, Terri Kirkpatrick and Sean Welsh
PNC Pays for Success
PNC Western Michigan Regional President Sean Welsh has been involved with the issue and organization for a while now. Moore explains that Welsh and PNC's Community Development Banking team are a big reason the program has the support it does today. "Sean was very interested in how we do more performance-based social sector work," explains Moore.
The $1.5 million investment from PNC, combined with grants from foundations and nonprofit organizations, will help Strong Beginnings enroll 1,700 pregnant women and their families over a five-year period.
The state of Michigan will pay PNC back with interest if Strong Beginnings achieves two specific goals: reduce pre-term births by at least 12% and reduce instances of rapid repeat pregnancy (repeat births within 18 months of the prior birth) by at least 7%. "These are some main risk factors that have been shown to strongly correlate with infant mortality and poor health for mothers and babies," says Moore.
If the Strong Beginnings program is successful in Kent County, MI, the Spectrum Health's management hopes to expand the program to more areas in the state. The interest earned on the loan will be set aside to be redeployed to fund similar programs in the future.
This work aligns well with PNC's philosophy of taking early preventive measures to ensure children have healthy, happy successful lives. "Our belief as a corporation is that if a child arrives at school ready to learn, he or she will have a much better chance to succeed in school and life," says Welsh. "And health is a crucial factor in that."