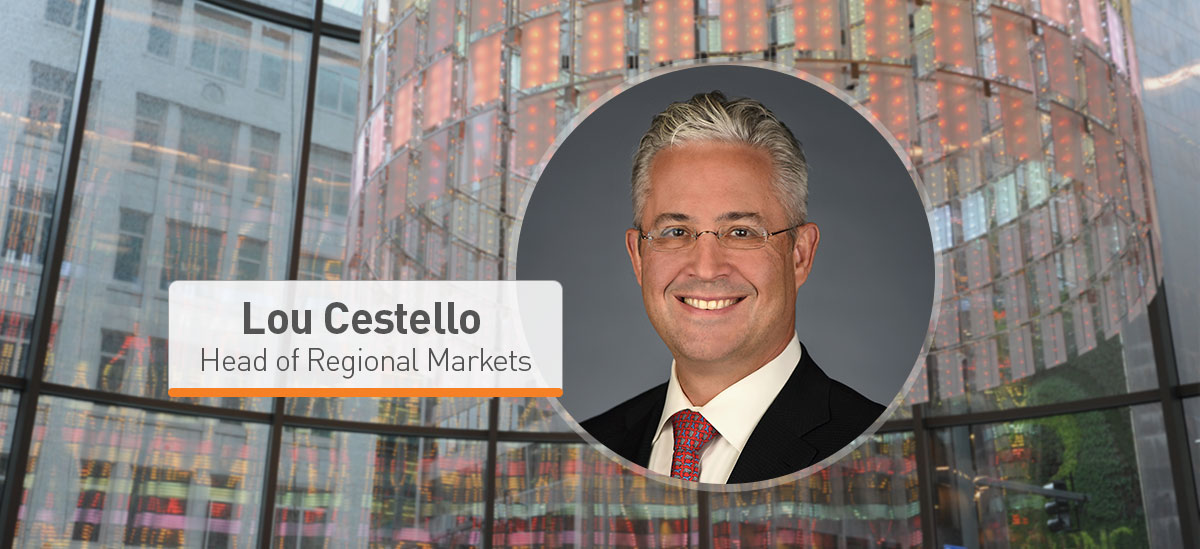 Entrepreneurs and small businesses are the backbone of the American economy, employing more than 47% of all individuals in the United States in 2019. (Source: Oberlo1). Entrepreneurs also fuel local economies by starting new businesses, providing essential goods and services, and most importantly, helping to build vibrant and diverse communities. Their new businesses in turn support other local businesses, and the cycle continues – benefiting the entire community.
"It is hard to overstate the importance of entrepreneurs to our economy. Innovation and entrepreneurship are keys to a healthy, vibrant economy and modern society," said Lou Cestello, PNC's Head of Regional Markets. "Many of the products and services we rely on in our professional and personal lives weren't around 10 to 20 years ago, especially technology advances. The results of entrepreneurship and the innovations that come with it are now the basis for the entire economy."
Small businesses play a huge role in this country's economy, but the fact is, entrepreneurs are more than just small business owners. Entrepreneurs start sole proprietorships, mom-and-pop shops and digital enterprises. They may start small and stay small by design or start small and grow exponentially.
How entrepreneurs change local economies
No matter how small a business starts – or how large it grows – PNC recognizes the impact all entrepreneurs have on the communities they serve by:
boosting economic growth by introducing innovative technologies, products and services;

helping increase competition by challenging existing companies; and

providing new job opportunities; and investing in products and services people need.

"Looking beyond advances in consumer technology, there are a number of innovations that are transforming our society right now," said Cestello. "In recent years, we've seen medical technology advances that have directly impacted our ability to contain the COVID-19 pandemic, as well as innovations that move us closer to a greener, more sustainable world. All of that has been driven by innovative thinking from entrepreneurs who are not just providing us with profitable products and services, but they are also creating a new and often brighter future for all of us."
How PNC supports new and growing companies
New and growing businesses represent the principal source of job creation and innovative activity in any economy, two factors that generally result in the rising standards of living for all. Recognizing the value that entrepreneurs bring to the communities where they operate – as well as the economy as a whole – PNC offers a wide range of business services to help those business owners achieve their full potential.
"PNC's purpose is to leverage the power of our resources to move all forward financially. Our core focus is fostering the right environments to allow people the space, capital and resources they need to innovate and bring their ideas to market," said Cestello. "Banks like PNC play an integral role in this process by guiding and supporting business owners – from small businesses to large corporations – through the lifecycle of their company."
In further support of entrepreneurs across the United States, PNC is proud to be the presenting sponsor of EY's Entrepreneur Of The Year2 program, recognizing the most ambitious leaders who are building and sustaining successful, dynamic businesses around the world. PNC has been involved with the EOY program on a local level for many years, recognizing the benefit the participating entrepreneurs receive from their involvement in the program, including mentorship and best practice sharing, among others. Entrepreneur Of The Year Award winners comprise a global network of like-minded visionaries, each on a transformational journey to create, innovate, grow, learn and build a better world.