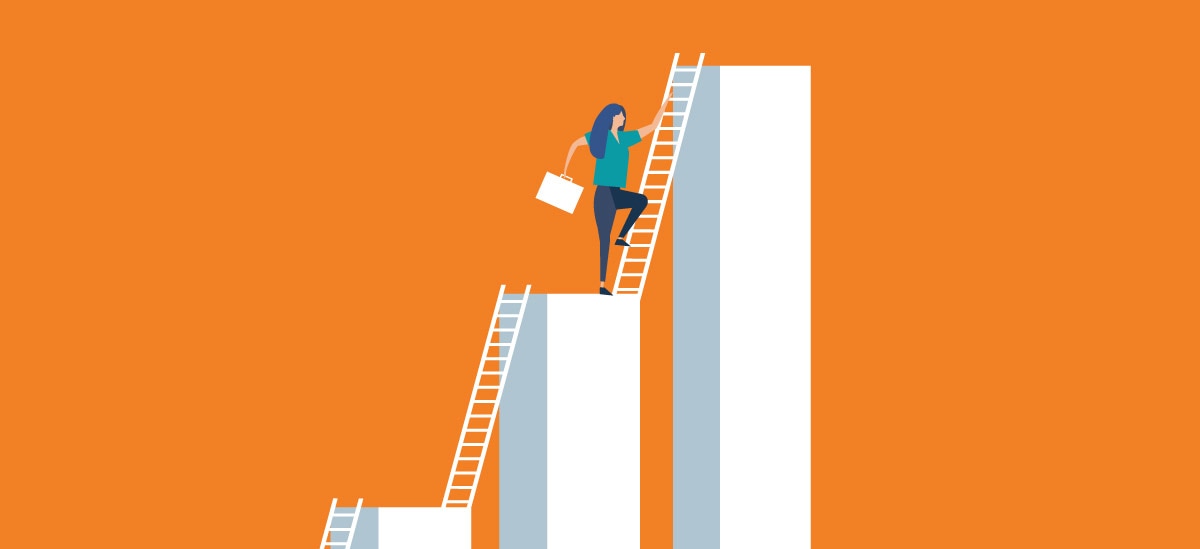 RALEIGH, N.C. – Beth Hallowell is impressed with women who own a business. With good reason.
Women-owned companies are the fastest-growing U.S. business segment. U.S. women also now own 51 percent of the nation's personal wealth. However, there's more for Hallowell, who has more than 20 years in retail and commercial banking.
"I'm in awe of women business owners," said Hallowell, a senior vice president and business banking sales manager at PNC Bank. "They have the confidence to take risks to launch, develop and grow a business in pursuit of their passion."
She added, "It is definitely easier to remain comfortable in life and avoid the potential for failure by not taking risks or trying something new. There are, however, unintended consequences of inaction or resistance to change. You miss the opportunity to create or influence something amazing."
With these risks come challenges. Many women business owners feel underserved and underappreciated by financial services companies. While more women than men start new businesses, they often lack the support to grow their business, especially those with fewer than 10 employees.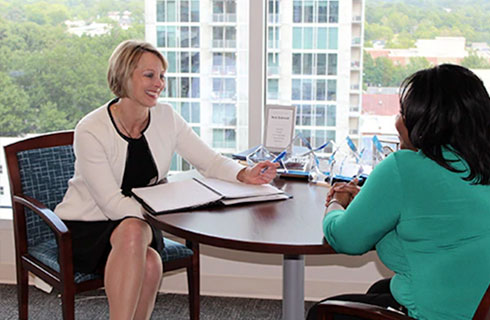 Hallowell is one of 1,700 PNC-certified Women's Business Advocates
who help female financial decision-makers
Women's Business Advocates
Hallowell is trying to make a difference through her work as part of PNC and her community – the Triangle of North Carolina. She is one of 1,700 male and female bankers who have become PNC-certified Women's Business Advocates. The company started the training in 2010 to help bankers better understand the opportunities and challenges facing female financial decision-makers.  
Every May, PNC bankers call and visit tens of thousands of businesses for Women in Business Week. While female financial decision-makers are a priority year round, she said, the week is when everyone at PNC is focused on women's role in the economy at the same time.
During her career, Hallowell has worked in a wide range of roles including past responsibilities in banking operations and client relationship management. These varied experiences serve her well today as she works with business owners in and around Raleigh.
It should come as no surprise to learn that Hallowell has been an advocate of an organization named after Athena, the goddess of wisdom, courage and inspiration in Greek mythology. The group, ATHENA International, seeks to support, develop and honor women in business.;
Hallowell's work with the local chapter includes education and advice to help women business owners increase growth and profitability. One element includes a volunteer group of expert advisors who serve similarly as a board of directors for an owner. 
"It's amazing to see what can happen when a business owner is open to coaching and guidance in pursuit of her objectives," she said. "Often times, these entrepreneurs reach a point where they don't have the knowledge, expertise or network to get to the next level and this program provides the bridge that they need."
What Women Want
Asked what they want from a banker, women often answer simply: "a relationship" with someone who:
Takes time to understand my business, my priorities and what motivates me.
Adds value by making connections for me and sharing expertise and best practices.
Is proactive about connecting me to resources.
An Empowering Experience
Hallowell recalled a business owner in the healthcare industry who worked with special needs children. The woman had a passion for philanthropy and community service. This commitment reached a point where it affected the financial health of her business.
"She simply wasn't focused on the impact her passion for philanthropy and donating was having on her business," Hallowell said. "Helping her along her journey to create changes in the business to improve processes and efficiency allowed the business to become profitable, which allowed her to resume her giving from a place of excess. It was incredibly satisfying to be able to help her achieve that result."
The story especially resonated with Hallowell. Like a business owner, she faces revenue goals, has employees to support and responsibilities at home and in the community.
Balancing the demands of work and life is a struggle for me as it is for many women business owners.
- Beth Hallowell

"As I am working with these dedicated and passionate women, it is great to see the many ways in which they define success and accomplish balance" Hallowell said. "It inspires me to make changes and take risks because I have a gift that I can share through my role at PNC and in the community to impact lives in a positive way."