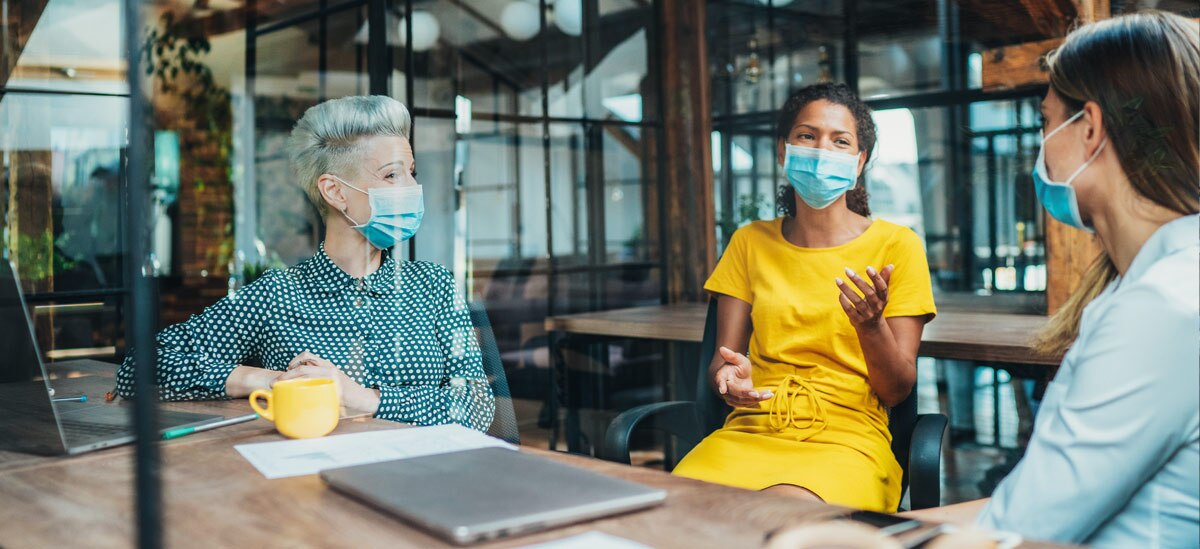 NEW: Extended deadline to apply for women-owned startups is Jan. 7

For the second consecutive year, PNC is supporting the 2022 Women in Payments (WIP) USA Unicorn Challenge, investing in an opportunity to connect with industry experts and influencers – and advancing women-owned businesses in the process. The Challenge helps women-led fintech startups to grow further faster through valuable advice and feedback from leading women experts in the global payments industry.

Each year, the annual Women in Payments Unicorn Challenge invites women-owned startups less than three years old (up to and including seed-stage funding) to submit their fintech concepts for consideration. For the 2022 competition, one winner will be selected from among all submissions, and each will have the chance to pitch to a panel of industry experts. In addition to valuable advice and feedback, the winner will also receive a $10,000 prize and executive meetings with leading banks, fintechs, networks, and consulting firms. The application deadline is Jan. 7. Presentations are scheduled to take place in person in Arlington, Va. on February 8.

"PNC is proud to champion the same values the Unicorn Challenge stands for: equitable empowerment for all, specifically those entrepreneurs who are under-represented in the financial services industry," said Rose Silva, Enterprise Technology & Security Business Partner for Corporate & Institutional Banking and a judge for the event in early 2021. "The Challenge also exposes us to cutting-edge innovative technology that can help our business."

The four finalists in the 2021 competition are working on real-time payments, improving credit scores for underserved populations, anti-money laundering detection software, and the collection of earnest money for real estate transactions, Silva noted. Because each concept presented a value proposition for PNC, the entrepreneurs were able to present their products, marketing plans and future development to PNC executives, and conversations about potential partnerships are ongoing.

Closing the economic gender gap
According to PNC Director of Women's Business Development Beth Marcello, WIP's Unicorn Challenge also aligns with the bank's recently launched Project 257SM1: Accelerating Women's Financial Equality. Project 257 was established in September to unify the bank's efforts to help close the economic gender gap identified by the World Economic Forum's 2020 Global Gender Gap Report, which found that if progress toward gender equality continued at its current pace, it would still take another 257 years for women to catch up to men economically.
"The Unicorn Challenge addresses a key pillar of Project 257, under-representation in the workforce, particularly in high-growth, high-demand industries such as fintech." Project 257, which builds on PNC's two decades of support for female financial decision makers, will also address three other reasons for the economic gender gap: pay disparities, unequal access to credit, and unpaid domestic work.

Championing women in the payments industry

WIP is active across the United States and Canada, Europe, Asia and Australia, and for nearly a decade, PNC Head of Payments Product, Operations and Transformation Sarah Billings has been involved as an Advisory Board member and often as a speaker at its annual conferences. Last year, Billings recognized the opportunity for PNC to showcase the bank's commitment to innovation, diversity and the payments business by becoming the sole sponsor of Women in Payment's first annual Unicorn Challenge in the United States. "Only three percent of venture capital goes to women-owned start-ups," said Billings. "Can you imagine the business contributions and innovation potential that never gets realized because these women and their ideas are never getting in the front door? At PNC, we believe we have a responsibility to help change that." While PNC's efforts to engage and support women in the workplace and in their entrepreneurial efforts are certainly not new, Marcello noted that Project 257 "unites our efforts under a single umbrella. By supporting initiatives like the Women in Payments Unicorn Challenge, PNC can help shorten the 257-year timeline."