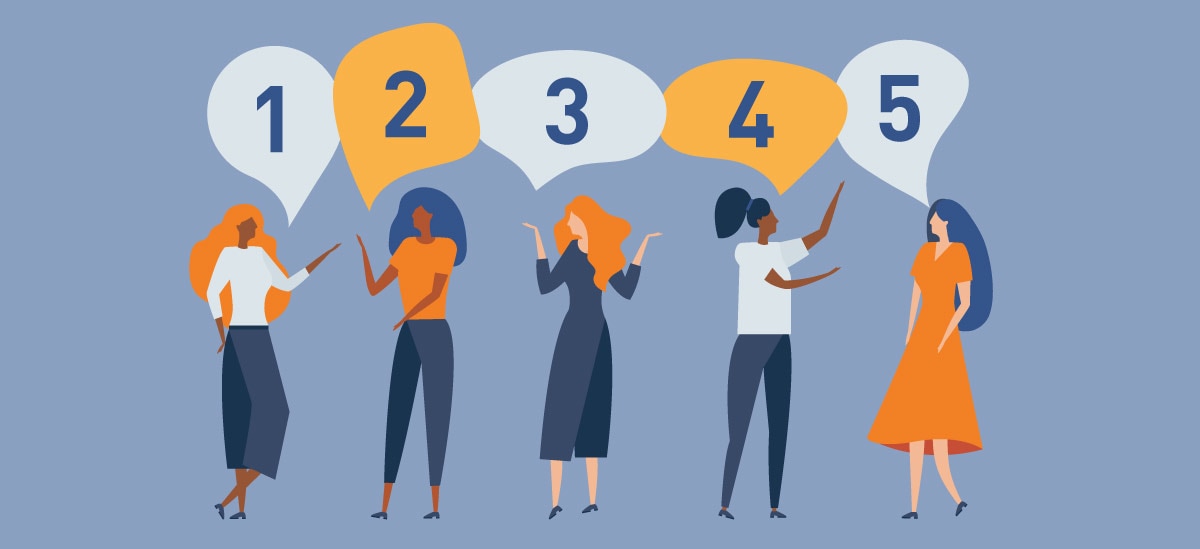 Carol Philp has a piece of advice for all small business owners, especially women: "If your banker doesn't understand you and believe in you, keep shopping. If you constantly have to prove yourself, walk away."
Philp, the owner of custom branded merchandise and apparel company CPI Creative, worked hard to establish her business and forge relationships with major clients. But when she needed credit so her business could continue to grow, she faced bankers who didn't take her seriously. "When I met with bankers early on, I could tell they didn't want to work with me," she said. "After every meeting I felt like I would never get the credit I needed, so growing my business would be a long, slow process."
Enter Lori Williams, a branch manager and PNC-Certified Women's Business Advocate. Williams met Philp at a women's networking event and quickly realized she could help the business owner. But Philp was skeptical. "From my experience with other banks, I assumed my company was too small and nobody would want to do business with me," Philp said.
Williams asked to set up a meeting anyway so she could learn more about CPI Creative. Philp rebuffed the offer several times before finally agreeing. "Lori was so persistent, so I agreed to meet with her even though I felt like I was too small for her to care about."
A Tailored Approach to Growth
After meeting with Williams in 2008, Philp had a new outlook and a new line of credit that gave her the cash flow she needed to fill large-volume orders and ultimately grow her client base. Today, CPI Creative is four times the size and serves everyone from startups to Fortune 100 companies.
When she launched CPI Creative in 1994, Philp worked alone to secure clients, design custom graphics and help clients connect with their customers, but she now has 4 full-time employees and has seen a great improvement in meeting her clients' needs.
"Many women business owners feel like they don't deserve to be treated the same as big businesses. But that's not the case at all," Williams explained. "Philp's business is like many other small businesses in that it needs to have access to capital and be flexible enough to respond to the market. And above all, she needed a banker she can trust."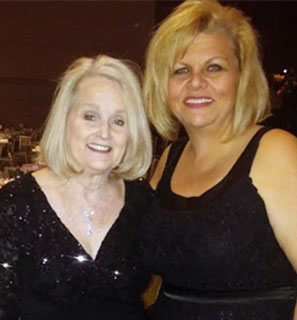 Philp (left) received an award from the Women's Business Enterprise National Council for her achievements as a business owner. She took PNC's Williams (right) as her guest to recognize her guidance
Williams pinpointed Philp's specific business needs thanks to PNC's Women's Business Advocate training. The training is based on research that shows women and men tend to run their businesses differently. The training teaches bankers about the opportunities and challenges female financial decision makers face so women business owners like Philp can develop the partnerships they need.
"Lori Williams understands my business and is part of my team now," Philp said. "I know I can call her to get her opinion on opportunities I have coming up and she can help me access to the funds I need."
For Philp, the relationship with Williams has changed how she faces decisions. "I feel much more empowered knowing that my bank has my back. It's not just about the money—it's knowing that I have someone I can trust to advise me if I need it."
Women in Business
There are more than 9.4 million women-owned businesses that generate approximately $1.5 trillion annually
Approximately 31% of privately held companies in the United States are majority-owned by women
How Women Can Expand Business
Philp and Williams are a match made in banking heaven, but far too many women business owners struggle to find the support they need.
Women-owned business are the fastest-growing U.S. business segment, and as more women step into leadership roles, it becomes vital to understand how they conduct business.
As a PNC-Certified Women's Business Advocate, Williams offers five pieces of advice for women looking to strengthen their businesses:
Network like your business depends on it – Get to know as many people in your field as you can. Expand your circle and ask contacts to introduce you to others.
Know when to ask for help – Women business owners tend to think they have to directly handle all aspects of the business. Hire help and build a team of experts so you can focus on your core areas of expertise.
Get credit before you need it– Women business owners can be hesitant to borrow money, which can slow growth. Work with your banker to get access to credit so it's there when you need it—otherwise, you could miss out on opportunities.
Find a business expert– Business owners excel at what they do, but they're not always trained to look at profits, losses and cash flow. Listen to the people around you who can help you grow and are responsive to you when you need them.
Plan for problems – Develop a process for how you will handle different problems that could arise for your business. Communicate with affected clients so they know you care about the issue and will work to make it right.