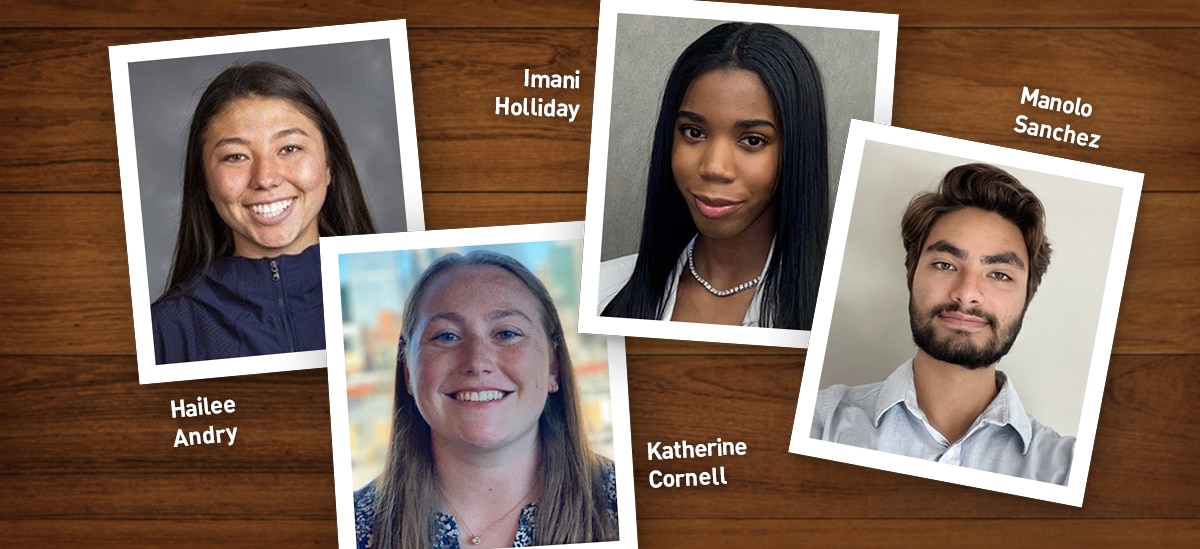 The 424 undergraduate students in this year's Summer Internship Program are PNC's most diverse cohort ever as a result of continued strategic engagements with students, university partners and national organizations.
Each year, the internship program provides real-world experience and professional exposure to college students from across the country who spend 10 weeks learning about PNC's lines of business and functional areas.
Diversity and early career recruiting focus on race, gender, ethnicity as well as LGBTQ+ and veteran communities and people living with disabilities. This year's intern class is more than 81% diverse.
In addition to developing the leaders of the future, PNC demonstrates a commitment that includes ensuring recruited talent is also racially and ethnically diverse, as recently highlighted in the company's $88 billion Community Benefits Plan. This focus reinforces recruiting efforts at historically Black colleges and universities and Hispanic-serving institutions for the company's Early Development Programs.
"PNC is committed to making sure the next generation of leaders comes from a wide range of backgrounds because we know that talent is our greatest differentiator and that our collective differences are our strengths," says Josh Stewart, senior vice president, talent solutions and outreach at PNC. "Our company is that much stronger when we have the perspectives of women, veterans, individuals living with disabilities and people with different racial, ethnic, sexual orientation and gender identities."
The 2021 class of interns began working at PNC remotely in June and will continue through July 31. Although the pandemic again has modified aspects of the summer internship program, the interns say the experience has been no less impactful.
Several of this year's interns share a little about themselves and reflect on their experience at PNC.

Hailee Andry of Newport Beach, California, an intern with the Asset Management Group (AMG) working on the PNC Private Bank team, attends Kent State University in Kent, Ohio, and is majoring in finance.
Katherine Cornell of St. Louis, an intern on the Human Resources Compensation team, attends Indiana University in Bloomington, and is a triple major in management, entrepreneurship and international business.
Imani Holliday of Smithtown, New York, an intern in Retail Banking with the Out of Branch Sales team, attends Howard University in Washington, D.C., and is majoring in business administration.
Manolo Sanchez of Fort Lauderdale, Florida, an intern working with the Independent Tech Risk team, attends Florida State University in Tallahassee, where he's pursuing a bachelor's degree in information technology.
What's keeping you busy at PNC?
Sanchez: I'm working with the Independent Tech Risk team on a challenge process for various lines of business and ensuring that their processes comply with PNC risk policy.
Andry: I'm working in AMG with the PNC Private Bank team in Columbus, Ohio, spending my time learning about the various roles within PNC's Private Banks, networking, accessing resources like iLearn and learning more about PNC's diversity and inclusion initiatives.
Cornell: I'm focused on governance and compliance, compensation regulations and measuring risk appetite. Even though I'm still learning, I love listening in on some really interesting meetings.
Holliday: I'm working in retail, in the Eastern Carolinas market. In addition to shadowing my manager to learn the life of a retail banker, I'm attending speaker series events, completing weekly assignments in iLearn and checking in regularly with my mentors. I'm also working with three other interns on group project. We've been tasked with finding ways to increase sales in the University Banking and Workplace spaces.
How's it going so far?
Sanchez: Despite the difficulties that a virtual environment poses, I have experienced so much support from PNC employees. I have to try harder to meet people and make connections, but because everyone has become so well-adapted to the virtual environment, it works. I don't know very much about risk, and my finance knowledge is limited, but my manger has been extremely helpful, and I am learning a lot.
People at PNC encourage questions. I don't feel embarrassed asking about anything on my mind, even if it might seem like an obvious question.
Andry: I came to PNC and found a beautiful culture. I love the growth mindset, and I'm inspired by what the organization is doing to serve low- and moderate-income and underserved individuals and communities.
Cornell: The culture of PNC is reflected in every person – my business leaders, teammates and mentors. I'm doing meaningful and impactful work, and everyone makes me feel like I'm a full-time part of the team.
Holliday: I've set a goal to meet with at least one new employee outside of my department every day. The environment at PNC is so supportive and helpful – everyone has made time in their schedules for me. The fact that so many employees have been with PNC for a long time speaks to the company culture. There was a part of me that expected the environment to be more rigid and siloed. It's been refreshing to see that everyone is so collaborative and there is a genuine desire to help you do your best and achieve your goals.