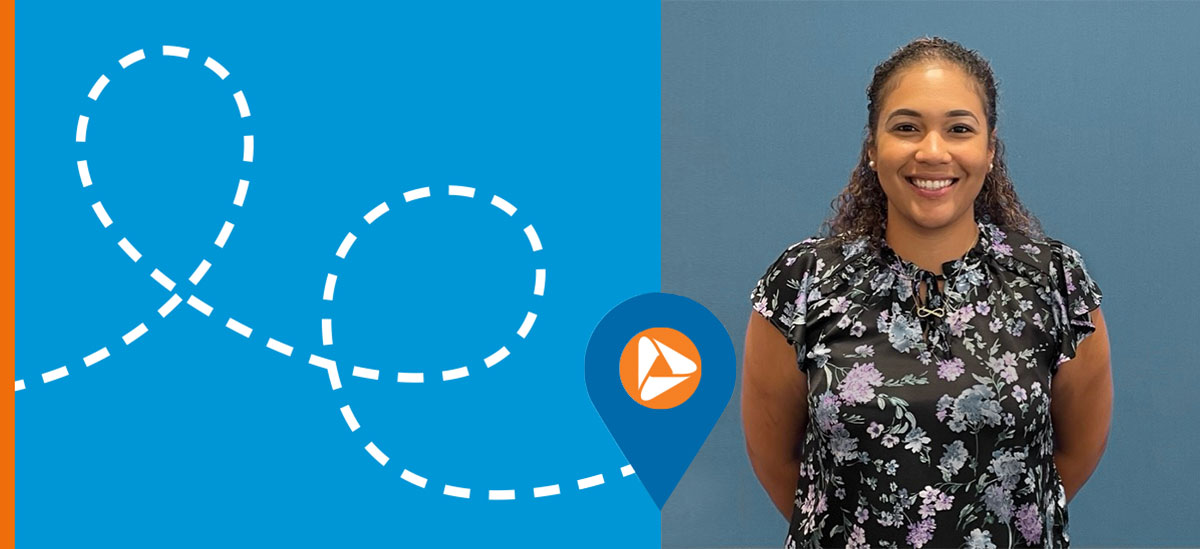 It's logical to assume that a bank would be full of bankers: people who manage money, invest it, and provide advice and guidance about money. While that is true, it also takes a lot of other people – with a lot of different skills and abilities – to run a bank. Those people come to PNC from a variety of interesting places, bringing transferrable skills from a wide range of industries. We'd like to introduce you to a few of them and show you why it's so important for us to have such a diverse workforce at PNC. 
Anna Maria Ramos, HR Service Center Specialist
For Anna Maria Ramos, combining her experience at two jobs to secure just one gave her the time she needed to focus more on her education.
"I had been working at a big box store and at a small airline, and trying to go to school full time," Ramos said. "I was also taking care of my daughter and paying my living expenses. Frankly, it was exhausting."
Ramos began looking for other job opportunities that offered better pay and a consistent schedule. She decided to pursue a role at the Parmatown branch of PNC just outside of Cleveland, Ohio.
"I had never worked in the banking industry before, so I wasn't very confident when I applied," Ramos said. "But I had been a supervisor and a front-end customer service lead in previous jobs, so I decided to go for it."
Her skills as a manager – combined with her experience in customer service -- actually made Ramos a good fit for the role even without banking experience. Within a week, Ramos's positive attitude paid off with an interview, followed quickly by a job offer.
Though she had never worked in a bank, her people skills and customer service experience helped her transition easily to the role of teller lead/supervisor at a nearby PNC branch. The role also gave her the consistent scheduling and flexibility she needed to devote time to her studies. Two years after joining PNC, Ramos had earned her degree in Human Resources management and was ready to move forward.
"I was so thrilled that PNC gave me the opportunity, with no banking experience behind me, to become part of the PNC family," Ramos said.  
After two years of working in the branch and studying human resources management, Ramos was ready to take the next step along her career path with PNC. She applied for and was offered a role in the bank's HR Service Center, a move she considers to be a dream come true. 
"It's always been in the back of my mind that I wanted to help employees, to help them grow their careers, talk to them about benefits. It's like HR was in my blood," Ramos said. "Now, I not only get to help my fellow employees, but I also see so many doors that have opened up to me now that I'm in this role. 
"I couldn't be happier to have a role like that with one of the largest banks in the U.S. I have no interest in jumping around from one company to another. I've always wanted to work somewhere that I could build a long-term career, and honestly, I couldn't be prouder of the company I work for."