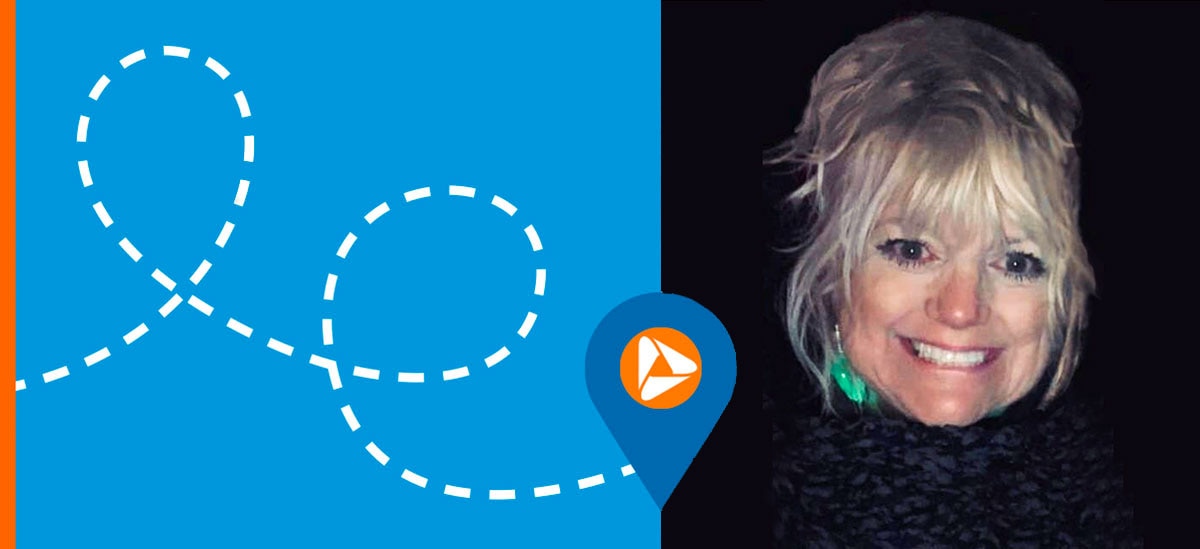 It's logical to assume that a bank would be full of bankers: people who manage money, invest it, and provide advice and guidance about money. While that is true, it also takes a lot of other people – with a lot of different skills and abilities – to run a bank. Those people come to PNC from a variety of interesting places, bringing transferrable skills from a wide range of industries. We'd like to introduce you to a few of them and show you why it's so important for us to have such a diverse workforce at PNC. 
Bethann Martin-Guthrie, Senior Project Manager
It's not uncommon to see people leveraging professional skills and experience from other industries to build a career in banking, particularly industries such as retail and hospitality. Employees whose experience lies in the legal or financial areas can come from almost any industry. But it's not every day that we see someone transition from nuclear power to banking.
Bethann Martin-Guthrie, PNC's senior healthcare project manager within the bank's Treasury Management team, began her career as a construction laborer, establishing herself as a "Jill of all trades" on the jobsite. Over the course of 10 years on the job, she learned the value of hard work and earned the respect of her coworkers. Then she shifted her work ethic to earning her Project Management Professional (PMP) designation, then on to the completion of a college degree at nearby Cornerstone University.
"I earned my PMP ahead of my BS, which actually takes more work. I had the practical experience to qualify for certification without my degree, but I needed the degree to officially become a senior project manager in that first role," Martin-Guthrie said. "I found out two weeks before graduation that I didn't have the hours to graduate. I spent the next 10 days taking CLEP exams to earn 30 missing credit hours."
Not surprisingly, Martin-Guthrie met her goal and graduated on schedule. 
With diploma in hand, Martin-Guthrie began working as a senior project manager at a nuclear plant. She enjoyed the work—particularly the relationships she built with co-workers and regulators who helped her get the job done. But she began to see that the nuclear power industry was heavily dependent on government funding, which could be decreased or even withdrawn in relatively short order. 
For greater stability and increased job security, Martin-Guthrie decided to see if her project management skills would translate from nuclear power to another heavily regulated industry: banking.
"As with many jobs, project management is built on relationships and trust," Martin-Guthrie said. "The culture and environment are different, of course, but the goal is the same: a dedication to building relationships with the client. Having conversations, keeping people informed, sharing progress every step of the way. -- those are the things that make it work."
Martin-Guthrie has found a professional home at PNC, where she finds the work enjoyable and the culture engaging.
"I enjoy the challenge of working in a hybrid of agile and project management, knowing my flexibility will help me succeed," Martin-Guthrie said. "I also love the culture here, especially the opportunities for volunteerism. Probably the most fun I've had at work was dressing up as Daniel Tiger [from Mr. Rogers' Neighborhood] at a Grow Up Great event."