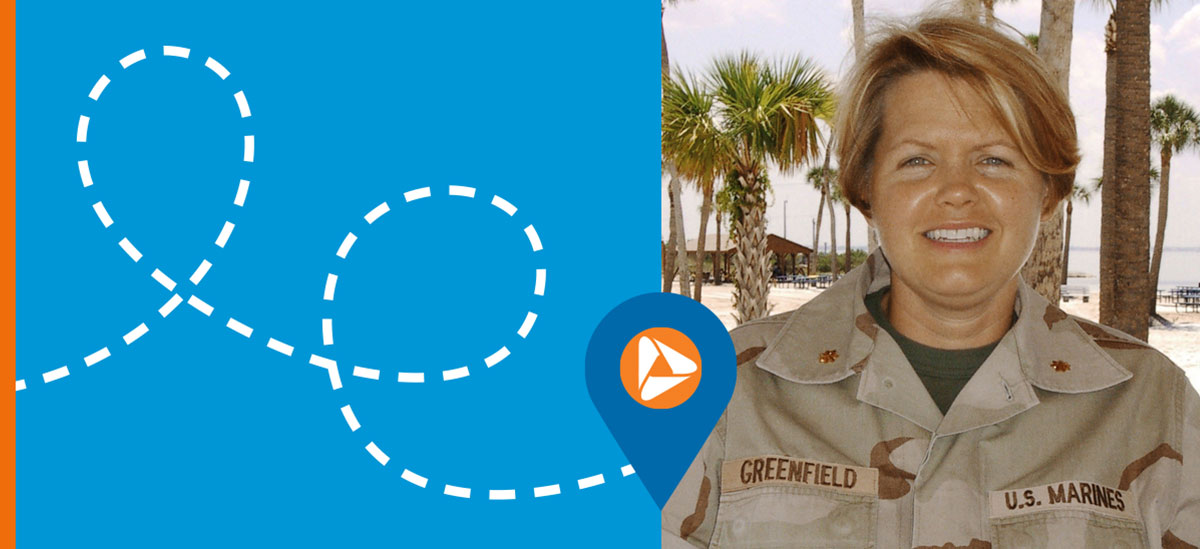 It's logical to assume that a bank would be full of bankers: people who manage money, invest it, and provide advice and guidance about money. While that is true, it also takes a lot of other people – with a lot of different skills and abilities – to run a bank. Those people come to PNC from a variety of interesting places, bringing transferrable skills from a wide range of industries. We'd like to introduce you to a few of them and show you why it's so important for us to have such a diverse workforce at PNC. 
Denise Greenfield, Senior Communications Lead, Corporate Communications
In the wake of the ongoing pandemic, many American workers have decided to not only change jobs, but in some cases, change careers entirely. While that shift may be fueled by new personal goals, changing market demands or simple flexibility, one key to making such a shift is identifying and leveraging transferable skills.
For former military personnel like Denise Greenfield, Senior Communications Lead in Corporate Communications at PNC, a career change is nothing new.
Greenfield served on active duty in the U.S. Marine Corps for 11 years before joining the reserves . After a few years working in brand management in the private sector, like many reservists, Greenfield volunteered to return to active duty following the events of September 11th. When she returned to the reserves three years later, she went through a series of life changes – a marriage, a move to England, the birth of her son, a PhD in literature, and retirement from the Marine Corps – she found herself in Pittsburgh, looking for her next opportunity.
"When my son was starting school, I attended a veterans' recruiting event and met Robin Connelly from PNC," said Greenfield. "It was great to meet with people who understood how military experience could transfer to the public sector and to see opportunities develop from that."
As an intelligence officer, Greenfield monitored battlefield data, assimilated and evaluated information, then reported her findings in easily digestible assessments. Those same communications skills, combined with the ability to condense and simplify complex information, turned out to be an ideal skill set for her current role in internal communications as part of PNC's Corporate Communications team.  Those directly transferrable skills were only the tip of the iceberg for Greenfield, though.
"Every day, I'm using those writing and reporting skills, but beyond that, I think every veteran brings additional skills to the private sector," Greenfield said. "Military experience, whether it's battlefield experience or not, brings valuable leadership, time management and collaboration skills that transfer to nearly every possible job."
Greenfield added that, while it may seem like military veterans are fans of structure and order, the fact is that most are also very resourceful and innovative.
"Military experience teaches you to be agile, to rely on your teammates and yourself, and to be a creative problem-solver," she said. "It's incredibly valuable experience regardless of future career moves, but for me, it was also about serving my country."