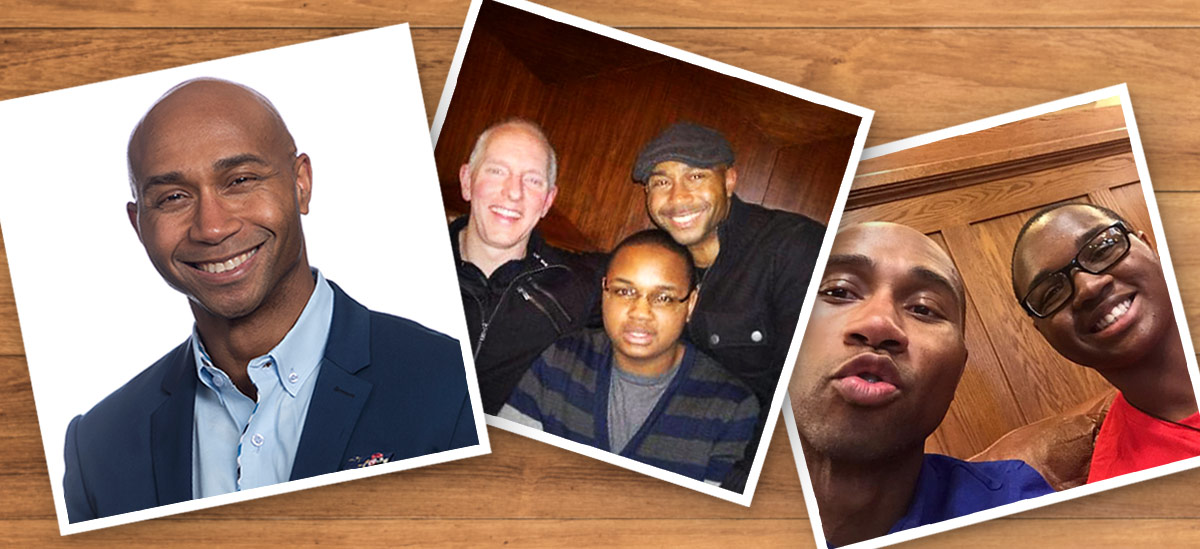 Rick Butler, regional manager for PNC's downtown Pittsburgh branches, has been with PNC since 1997. He's held many different roles across the bank and has seen PNC grow – both in size and as an organization that embodies and embraces diversity and inclusion.
Over the years, Rick has been recognized for his leadership and commitment to developing top-performing teams, including receiving PNC's highest honor, the Performance Award. He's also played an active role in PNC's Diversity & Inclusion Council helping to create an inclusive workplace that welcomes and values its employees.
Rick's passion for diversity and inclusion comes from his own journey as a member of the African American and LGBTQ+ communities. Read on for his story.
---
My journey
Growing up I faced many challenges. My family was extremely poor and my parents struggled with addiction and mental illness. We moved from apartment to apartment which made it hard to make and keep friends. As an only child I was often my only friend.
On top of those challenges, being gay was tough. I never felt like I fit in and it was awkward trying to hide in an attempt not to be singled out by my peers. In middle school, I realized I could still have friends if I didn't come out as gay. During high school, I completely disassociated from being gay and kept that bottled up inside. I played the part I thought others expected of me. If you looked at me from the outside, I was your average straight, black kid.
Coming out was something I never thought I would do. I thought I would live my life maintaining this façade of being straight because it worked for me, but I wasn't happy.
In my 20's, my world changed when I met someone. He and his family were genuinely accepting of me and my biological son. When my son turned two, the entire family came to his birthday party. That support changed me. It was the first moment I realized that maybe I could be myself and be comfortable in a gay relationship.
Coming out is a very complex thing to do because you are concerned about so many different people in the process. You often put those people, who are super important in your life, first and yourself second. That moment I received acceptance was when I was fully able to accept myself.
I was 26 when I came out to family and friends. Sadly, not everyone was capable of still seeing me as the person they knew and loved.
Bringing my "whole self" to work
Early in my career I was working in PNC's Customer Care Center, training on the phones. Everyone was talking about their weekend plans. I knew I was going to be asked what I was doing. At the time, I didn't feel comfortable enough to disclose the new relationship that started to unfold with my partner, Danny. Instead, I told everyone I was seeing my girlfriend "Dani."
As time went on and I progressed in my career, there were pockets of people at work who knew about my relationship with Danny. Slowly, I started to lower the guardrails.
Our team spent a lot of time together outside of the office. We planned happy hours and participated in community events. Danny eventually came to everything. Anyone who knew me also knew Danny. He was almost like a member of our team.
I felt extremely supported in being openly gay, but it wasn't until 2017 that I said the words "I'm gay" in front of a public audience at PNC.
During a diversity and inclusion event, I moderated a discussion about unconscious bias. While most of the leaders in the room knew I was gay, it was the first time something compelled me to be totally open and honest in saying those words out loud.
After the fact, I remember being ashamed of being so proud of myself, because it was long overdue. I strongly believe that by being open and willing to share our experiences, we find the common threads that unite us all.
It can also create a ripple effect. After hearing my story, one of my team members told me she felt compelled to share the challenges she was facing raising a child with special needs. This was something she never felt comfortable sharing with her team before. The best teams truly are like family – they accept you for who you are.
Advice to my younger self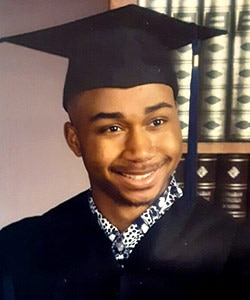 PNC is a culture that's safe. It's a culture that's introspective. It's a culture that's always trying to be better from a diversity and inclusion perspective. Throughout my career, PNC has allowed me to use my full set of skills and talents in an environment where I'm not having to second guess who I am. That's huge.
I struggled as a child, a teenager and even a young adult. I was often disingenuous about who I was because I felt I had to hide it. I'm 47 now. If I were to give one piece of advice to my younger self it would be that it's OK to not be brave until it's time for you to be brave. It's OK to go through that journey. When it's time to be brave you will be.
When I look back at my experience coming out, I hope that I was brave not just for myself, but for many others going through similar journeys.