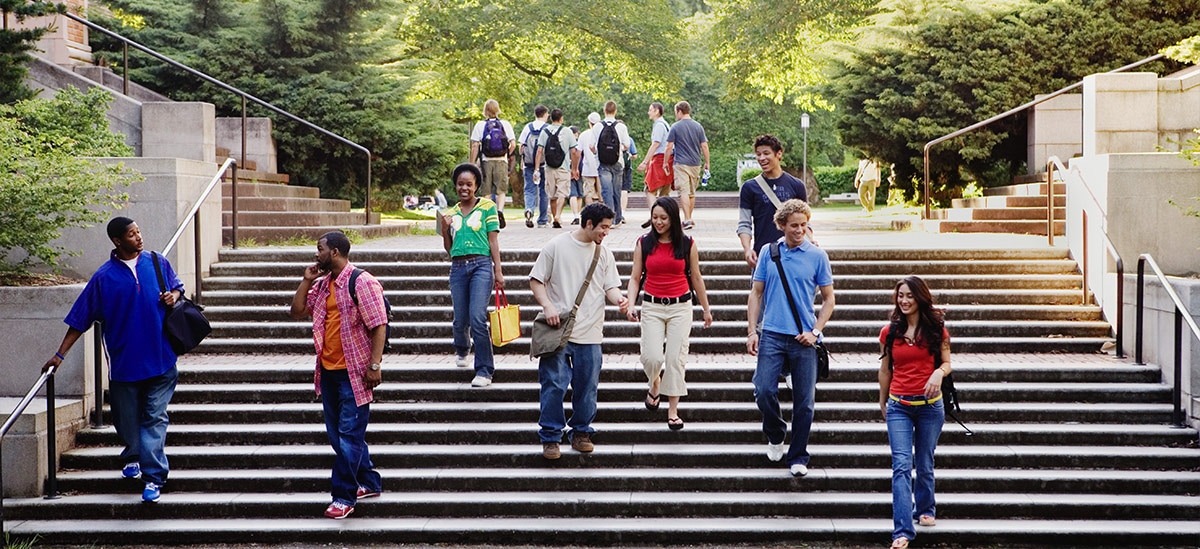 The cost of higher education keeps climbing. So do the stakes when it comes to financial aid.
The all-important financial aid offer can have an impact on your financial life both during school and after graduation. What happens if the financial aid award falls short? Kristin Balazentis, PNC's Sales Leader in Student Lending has some insight.
"We've found that it's not common for students to successfully appeal for more financial aid. At the same time, it could happen." Balazentis adds, "But those who succeed go about it with the same kind of preparation and mindset as they do when applying to college."
So how where do you start?

To Begin, Take A Deep Breath
It's important to understand one key point: Financial Aid offers are based on your perceived ability to pay for school. It is not a judgment on your potential as a student. After all, the Admissions Office has already liked what they have seen in you.
Keep that in mind, because it's critical to be respectful of a school's process and decision making. Responding back with a hotly worded reply may reduce your odds of getting a better award to zero. Most schools believe their award is fair and realistic based on a student's financial need or simply what the school can afford to pay.
Second, Know How Much You Need
This is where math and accounting come in handy, regardless of your intended major.
Add up all your projected expenses after your financial aid package is factored in. Understand how short you are when it comes to being able to pay.
An important point: Determine if any scholarship offers are being deducted from your overall financial aid award package. Some schools will deduct outside scholarships from their offers. If you're unsure on this count, call the school's financial aid office and ask. After all, they're here to help. It also creates a relationship that may come in handy as you make your appeal.
Confirm if the financial award is renewable. As an example, a renewable award of $3,000 per year may be preferable over a single-year award of $6,000.
If you have received awards from multiple schools, create a spreadsheet that compares those different financial offers. Even if you can't make the numbers work for your first choice, there may be very good offers from other schools that are within your financial reach.
"If you're a student, knowing the full cost of an education is so important," Balazentis adds. "The costs of higher education extend far beyond tuition, with living expenses, books, and so much more being part of the equation. That's why it's key to have as complete a budget as possible."
Contact Financial Aid
It's important to understand that there are unwritten Dos and Don'ts to asking for a larger offer. And one of those Don'ts is to immediately ask for more money.
Instead, relationships matter. Begin a respectful dialog with Financial Aid by asking what scholarships or grants might be available in your situation. Be courteous and appreciative of their time and knowledge.
According to Balazentis, the more professional you are, the more open your contact will be to help.
"Financial aid officers want to help students. But they also have a finite amount with which to work. To make sure you're even considered for a higher award, respect his or her time and expertise."
Once you've asked about scholarships, it's time to ask about the appeals process. Don't be emotional. Instead, ask what forms are needed and what the deadlines will be. Again, be appreciative of whatever help they provide.
After You Call, Write
Some Financial Aid officers will ask you to fill out a form with details relevant to your appeal. However, others may ask for an appeal letter. If they are open to a written appeal, take the time to draft a letter that does the following:
Details any changes in household income from what's contained in your FAFSA application. Be prepared to show documentation
Provides information about financial awards from other schools, if appropriate. However, always stress that the school you're addressing is your preferred choice
Avoids the word "Negotiate" or demanding and emotional language. You should always remain courteous and to the point. The person reviewing your appeal will appreciate a businesslike manner a good deal more
Is truthful in all details
Hope For The Best
It's important to be realistic. When it comes to financial aid awards, appeals don't succeed very often. At the same time, you miss 100% of the shots you do not take.
With that in mind, it's important to maximize your odds. Preparation, a good attitude, and diligence will prove your allies, allowing you to make the very most of your chances.