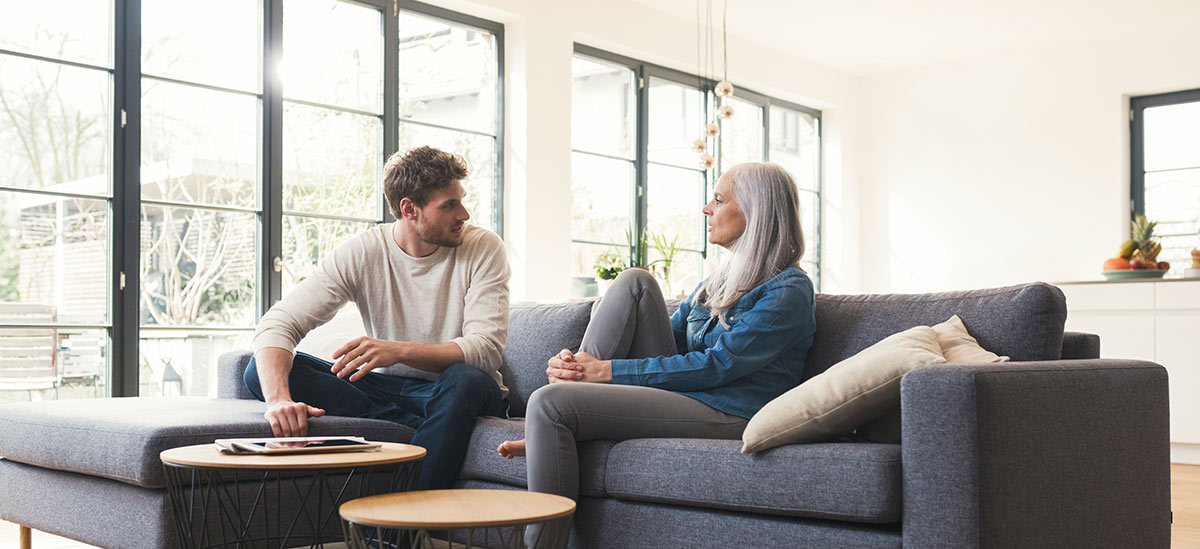 It starts with a little extra help for your child here and there, perhaps a cell phone bill, credit card or rent payment. Before you know it, you're dipping into assets earmarked for retirement for large expenses you never saw coming. This scenario is all too familiar to many people nearing retirement – they find themselves putting their adult children's needs ahead of their own financial well-being.
A New Crisis on the Home Front
In 2018, 15% of adults between ages 25 and 37 lived at home – compared to 10% in 2000 and 8% a generation before.[1] Despite unemployment dips, that number continues to rise as wages remain stagnant, housing prices increase and people wait until later to move in with a partner or marry (if they do at all).[1] In addition to its potential for straining relationships, having grown children under your roof can put tremendous pressure on parents' finances.
Helping a family get back on their feet after a divorce or lost job, addiction recovery treatment, a down payment on a home – it can be difficult to say no when something so important comes along. However, family support isn't just limited to emergencies. More than six in ten parents in the U.S. provide some financial support to adult children, and nearly 20% of those are covering recurring expenses.[2]
Just like the airline safety message instructs you, put on your own mask before helping your children or loved ones. The same principle holds true for providing financial support to your adult children – you should not be doing so at the expense of your own retirement.
- Rich Ramassini, Certified Financial Planner & Director of Strategy and Sales Performance for PNC Investments
After all, putting your finances at risk is a short-term fix that can ultimately hurt your children, too.
Get Smart About Your Responsibilities
It's important to find the balance between helping your family and safeguarding your assets.
Funding Education. Many Americans are determined to help pay for their children's education as to not overly burden recent graduates with significant debt as they enter the job market. While admirable, knowing that education is now a bigger expense than ever, parents can no longer afford to put off funding their retirements until college is paid for.
How do you fund both? Because retirement accounts aren't considered in financial aid calculations, try to max out your IRA and 401(k) contributions so you're more likely to qualify for financial aid. And start saving in a college plan, like a 529 savings plan, as early as possible to help those funds grow tax-free.
It's important to have an upfront conversation with your children about what you're willing to pay and how much loans may need to cover. Encourage them to research and apply for grants and scholarships. Remember, you can't take out a loan for retirement, but you can for college.
Teaching Financial Independence. As a parent, letting your adult children learn to fend for themselves is as important as putting a roof over their heads. Children are never too young or too old to take responsibility, although it's probably easier to learn to live with roommates or survive on a shoestring when they're young.
If your children haven't reached adulthood, it's time to start teaching them basic personal finance practices, such as creating a budget, understanding how interest rates impact monthly payments and the importance of avoiding credit card debt. It's also never too late to teach the importance of saving early for retirement and the power of compounding.
Emphasizing Why. Bring your adult children into the conversation. Your retirement is likely to stretch out over several decades, as will theirs. Being well-prepared for your own retirement can help you avoid asking them for money later. And they'll be better positioned to care for themselves in their later years.
When You Can't Say No. There may be times, such as when addiction, mental illness or the welfare of children/grandchildren is involved, that it may be harder or even impossible to say no. Even then, however, it's important to make sure that giving support isn't compromising your own financial well-being. A financial advisor can offer guidance on how to best offer support within your budget.
Require Transparency & a Transition Plan
Providing financial support to children requires good communication, firm boundaries and solid planning on behalf of both parties. Parents need to understand each other's comfort level with providing monetary aid and should have a financial plan and budget to help prioritize and guide them. By the same token, children need a transition plan and budget to become financially independent.
Have a conversation early with children to set expectations so that they can more realistically prepare for fiscal responsibility and independence. Make transparency and ongoing budget discussions a condition of your support. As money becomes available in their weekly or monthly budget, let them take over additional expenses one by one, with a clear end goal and timeframe in mind. It may take a bit of tough love, but everyone will be better for it.
For help juggling responsibilities and financial goals, or to determine how much you can really afford to help, talk to a PNC Investments Financial Advisor today.
We can help you create a financial plan based on your unique situation. Call 855-PNC-INVEST to talk to an investment professional or stop by your local branch.