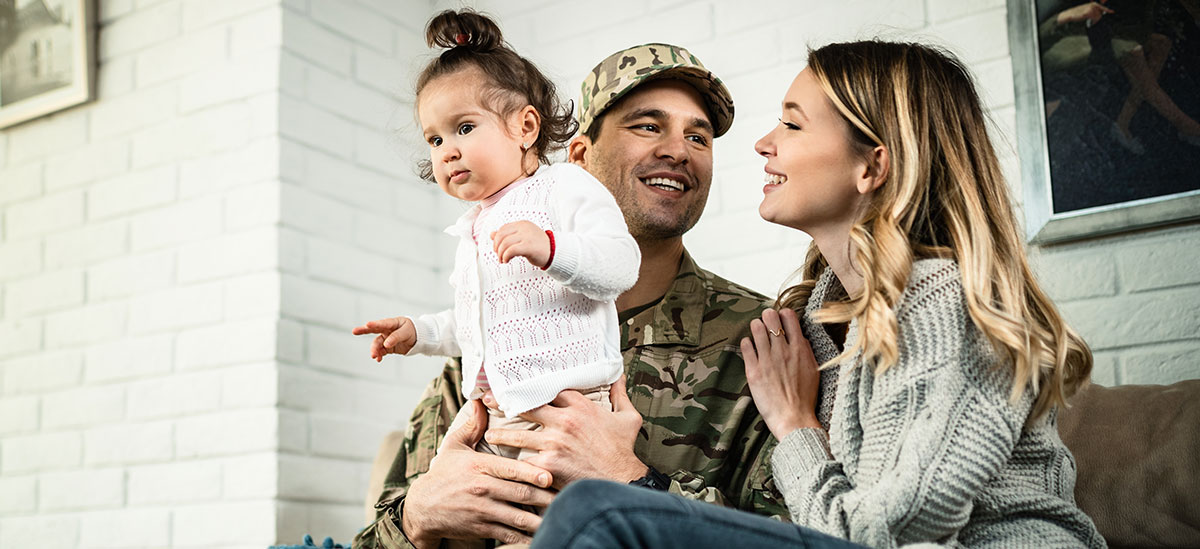 Being a military spouse can be challenging, both personally and professionally. After all, if your spouse moves frequently, it can be complicated to seek and hold a job, and if they are deployed, caregiving and other responsibilities fall to you. 
Fortunately, the current blend of the rise of virtual work and the gig economy makes it easier than ever to pick up work wherever you live. Some activities allow you to tap skills you already have to make you more marketable in the future, while others might be more fun and temporary. The great news is that there is something for everyone. 
Wondering where to find buyers? You can find opportunities relatively easily online, or you can offer your services on social media sites or through community newsletters. 
Here are seven suggestions for flexible part-time jobs and side gigs to look into.
 1. Tutor kids in anything you enjoy. 
While editing essays and helping with math problems are still in great demand, today's parents are apt to hire experts to polish all manner of skills —from perfecting their kids' tennis serve or baseball swing to improving their debate prep. Another avenue is to teach English as a foreign language to kids overseas, which might be a great option if you're stationed somewhere with a smaller population and a more limited target market. 
2. Build your portfolio with projects. 
Putting your professional talents to work allows you to not only make money now but also keep your skills sharp to position yourself for potential future employment as your spouse's situation evolves. There are a lot of companies out there that are eager to enlist short-term project assistance. Skills that lend themselves well to this type of arrangement are writing, graphic design, coding, photography, accounting, and even project management. But depending on your background, you might find companies that are looking for temporary remote help from marketers, lawyers, and more. 
3. Take on delivery shifts. 
Restaurant delivery has exploded, and with it has the demand for drivers. These types of gigs are perfect for anyone who has a few spare hours here and there but doesn't want to commit to a regular schedule. As a driver, you can choose the hours that work for you day-by-day and earn a little extra money while getting to know your new town. 
4. Cook up some extra cash. 
The whole world pivoted to eating in when the pandemic hit, and a lot of people have tired of cooking for themselves or even ordering out. They might relish a home-cooked meal that someone else has prepared and delivered, either ready to heat and eat or frozen for a future occasion. If you find a few clients, you can create a rotating menu to ease your meal prep. You could also specialize in a specific eating plan, such as gluten-free or keto, to accommodate common dietary needs with fewer competitors. You may need to get a food handlers' license (attainable online) so check to make sure you're following applicable regulations. 
5. Use your fashion sense. 
Cleaning out your own closets is one way to make a buck, but you can make even more in the resale business if you have an eye for style. Secondhand goods are first-rate right now, but finding the right items can be timeconsuming. If you enjoy browsing thrift stores and garage sales, it's easy to discover diamonds in the rough that you can spruce up and sell for a profit. You could even earn double by offering to help organize closets and drawers —and keeping hand-me-downs to resell with your client's permission and perhaps a cut of the proceeds. 
6. Tackle odd jobs. 
If you crave variety, offer your services as an assistant—for whatever needs doing. Many busy professionals would be more than happy to have you take random tasks off their plate, which could include running errands, making returns, scheduling appointments or travel arrangements, or a wide variety of other tasks. If you're handy, you can offer to fix leaking faucets or broken doorknobs or even put together furniture. 
7. Take a course to find a new career. 
Now might not be the time to embark on a new profession depending on the various responsibilities you're committed to at the moment, but it could be the time to prepare for one. Many career paths, such as becoming a real estate agent or medical transcriptionist, require taking courses online to earn a license or certificate, which you could accomplish during evening hours or other quiet times. Then when you eventually find yourself with a little more availability and a more settled location, you'll be ready to build a new career. 
Being a military spouse can often be stressful in many ways, but earning money to cover some bills—or buy something you've saved for—can become a welcome part of your role.