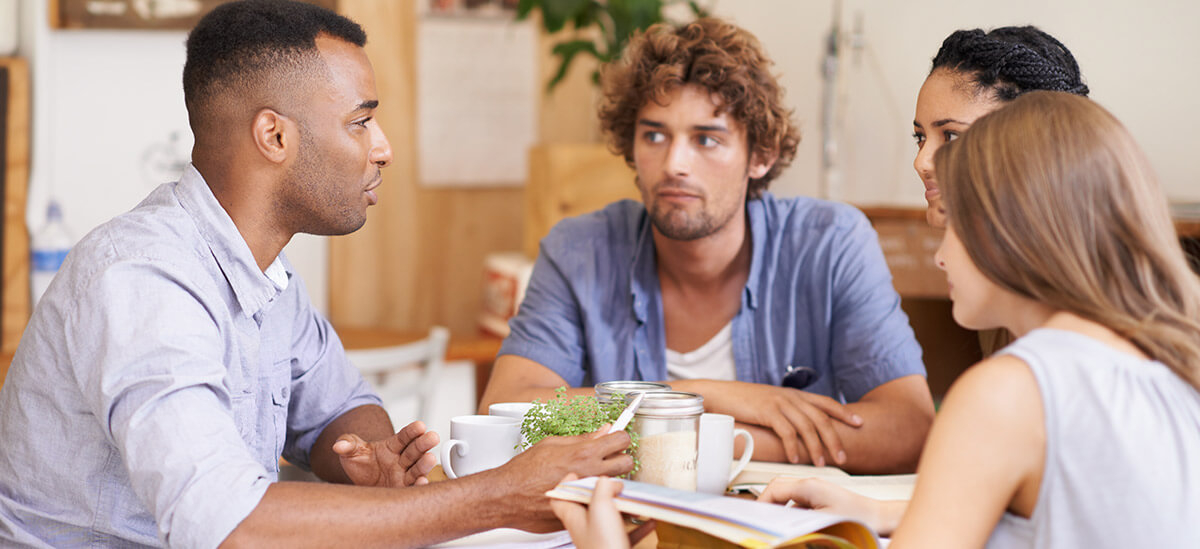 The first 25 years of life fly by in a blur of exams, quizzes and graduations. But around this age, you might start thinking about milestones. Maybe you thought you would be in a different place in your life by now.

Harvard Business Review calls this period of time the quarter-life crisis and blames feelings of pretend adulthood. You're not sure if you are an adult or not. Should you be further along in life? Or are you right where you should be?
Before you make it to this point in your life and start questioning your goals, here are three steps you take to prevent (or conquer) your own quarter-life crisis.
Do a Financial Check-In
Before getting to the point where you start questioning your goals, take a moment to look at your financial situation. How much do you have saved? If the answer is "Not much," then take a step back and look at your habits first. Make savings automatic by setting an automatic transfer.
Now it's time to check on your spending. Are you spending more than you are making? If you are using debt to fund your lifestyle, it's time to evaluate your spending habits. Choosing to spend within your means can have a major impact on the health of your finances. It also allows you to do those fun activities that might require a bit of saving, like planning for a weeklong vacation out of the country.
Establishing good savings and spending habits will help you get that much closer to your goals.
Check On Your Short-Term Goals
Now it's time to set your goals. Goals should be specific, measureable, achievable, relevant and time-bound. These are S.M.A.R.T. goals. When you set a specific goal with a measurement of success, then you will know if you have reached that goal or not in the time frame that you set.
Do you want to purchase a home? This is a goal that requires planning, saving and a large commitment.
Other goals include getting married, planning for a honeymoon, planning for a baby, and other major life events. If any of those goals have a time frame of within five years, then it's time to create a percentage-based savings plan for each big goal. The remainder can fall into your long-term goals.
Determine how much of your income you would like to put away for these large goals. If you can commit to saving 20-30% of your income, then you are likely to reach those goals you have set for yourself. You can always readjust as you get closer to your goals date.
Check On Your Long-Term Goals
As you get older, there will be more goals that you might start to consider now. For example, saving for retirement early can make a huge difference. A head start means more time to invest or more time to take advantage of compounding interest.
Another consideration is having the funds to take care of aging parents as well as setting up savings plans for your children. A habit of saving on a consistent basis while you are young can help with your long-term goals as well. Instead of looking too far ahead and attempting to plan for every eventual outcome, cultivate good saving habits so you will have what you need in the future.
Taking the steps mentioned will help if you are already approaching a potential quarter-life crisis. But even better is anticipating and using these steps well before you approach the age of 25. Creating good financial habits now will carry into your 20's and 30's, and help as your income increases. Start examining your savings habits now. Are you designating a portion of your income for unexpected expenses?
When was the last time you set a goal for your finances? You can create good habits today instead of scrambling when life catches up with you.
If you feel like a quarter-life crisis is sneaking up on you, don't panic. Take a moment and examine your finances, check in on your goals and look ahead just a bit so you can start planning now.