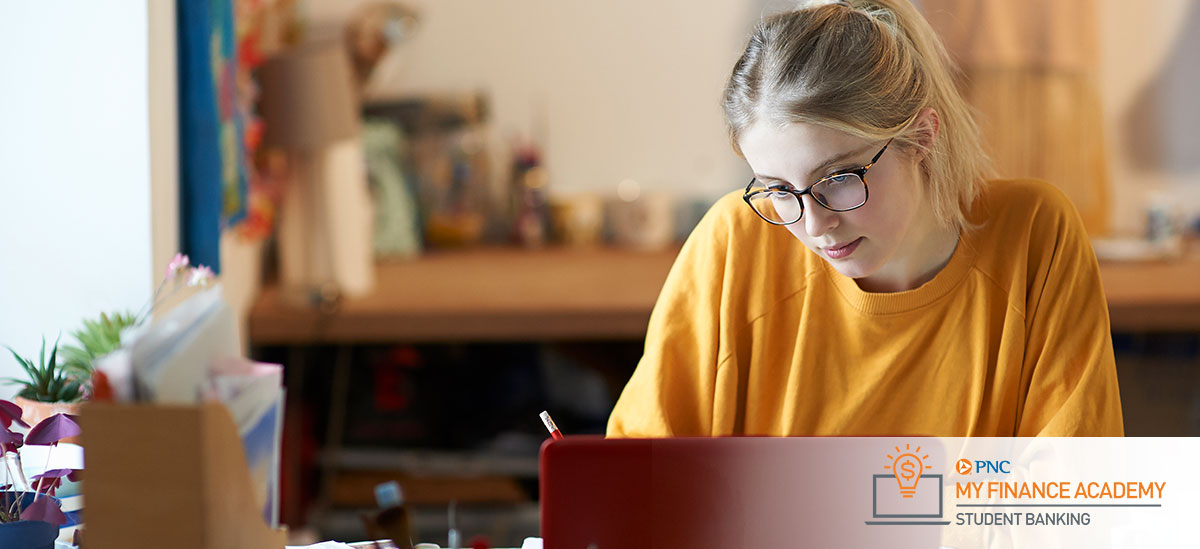 While it may seem difficult to make ends meet, let alone save, while you're in college, thoughtful planning can help you put money away now and develop smart financial habits to carry with you your whole life.
Here are some strategies that may help:
Create a plan for achieving your degree.
Know class requirements so you won't be taking — and paying for — classes that don't count toward your degree. Take advantage of opportunities to test out of classes in subject areas where you know you are already competent and confident. And, of course, participate fully in classes, including committing to a study schedule, so that you pass them all: Retaking classes can be expensive.
Stay on top of scholarships and financial aid opportunities.
You may file for financial aid as early as you can through the Free Application for Federal Student Aid (FAFSA®) each school year, well before the deadline. Research scholarships you may qualify for, too, and apply (or reapply) for them every school year
Be strategic about student loans.
If you need to borrow to help pay for your education, make sure that you understand the different types of student loans, including their interest rates and repayment options. Borrow only what you need, and keep careful track of how much you are borrowing so you are prepared to fulfill your repayment obligations.
Take full advantage of campus resources.
Many universities offer ride-sharing services or public transportation that can save you the expenses associated with having your own vehicle on campus. College libraries often have copies of textbooks that you can check out instead of purchasing. Computer labs may have printing services that cost less than buying your own printer. College rec centers generally offer students free use of the gym facilities. And many residence halls have communal kitchens where you can prepare inexpensive meals instead of dining out.
Travel smart.
If you need to travel, whether to go home and visit family or attend scholastic conferences, plan your trips well in advance and set up flight-monitoring alerts so you can get good deals.
Manage your money wisely.
Make a realistic monthly budget that includes your anticipated expenses, plus set up contributions to a savings fund. Pay your bills on time to help avoid late fees and build a strong credit history. Look for discounts on the things you need and the activities you enjoy. It's amazing how a little forethought can help you save money and work toward achieving your financial goals.
To learn more, visit pnc.com/myfinanceacademy.