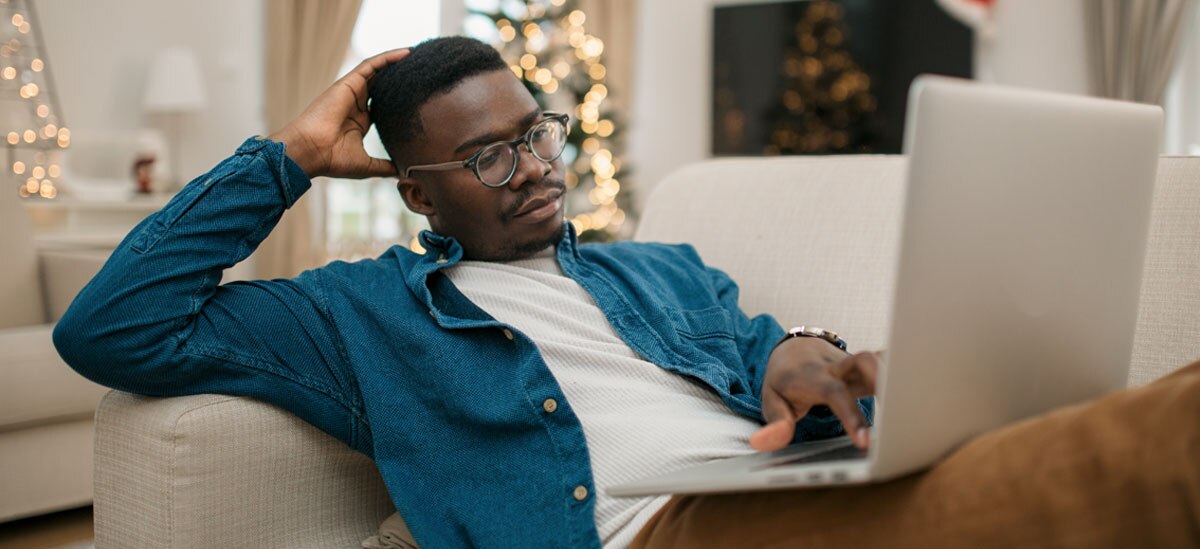 You've been dreaming about winter break as you plow through end-of-semester assignments and finals to reach the rest and relaxation on the other side. But after day three of sleeping past noon and eating everything in the pantry, you might find yourself feeling a little bored. Good news: There are plenty of fun and productive things to do over winter break — opportunities to help you enjoy life and get ahead of the curve before it's time to go back to class.
10 Ways to Make the Most of Your Winter Break
When you want to turn your time off into time well spent, consider these winter break activities for college students: 
1. Update (or create) your budget. Make sure your money is in order — that you're prepared for upcoming expenses and doing a good job sticking to your budget and meeting your savings goals. Don't have a budget in place? No problem. Now is an excellent time to create one. Having a budget can help you see where your money is going, plan for expenses, build an emergency fund and save for the future. These budgeting tips may help.
2. Refresh your resume/CV. An internship, a job, a scholarship, a study abroad program — who knows what opportunities the new semester may bring? Be prepared for anything by updating your resume or CV while your recent scholastic achievements are still fresh in your mind. 
3. Get a seasonal job. Winter break gives you an opportunity to earn some extra money to stash away for later. Retail stores and restaurants often hire extra help during holiday months, so be on the lookout for "Help Wanted" signs. You can also search online for part-time job opportunities at whatever type of business you might be interested in. Don't forget to brush up on your interview skills!
4. Apply for scholarships. Without any homework or class deadlines to worry about, winter break can be an ideal time to focus on applying for scholarships. With your resume/CV updated and ready to go, applying can be a breeze. Be sure to check out these tips for applying for scholarships.
5. Start planning next semester. Revisit your learning roadmap. What courses do you still need to take to be eligible to graduate? Are there core classes you haven't completed yet? What about electives you were hoping to enroll in? Plan what you want your next semester to look like now so you'll be ready to go once scheduling opens up. 
6. Consider taking an online course. Learning may be the last thing on your mind right now, but taking a class over winter break can help you earn a few credits or pick up new skills without the pressure of juggling a full class load. A few course credits might not feel like much right now, but they can add up and help you meet your graduation goals. 
7. Volunteer. Check listings online, in local newspapers or posted at city hall or other public bulletin boards to find opportunities for volunteering your time and talents. Giving back to your community or paying it forward to neighbors in need can be immensely gratifying. It also looks great on your resume. 
8. Kill the clutter. The end of the semester signals your chance to start with a clean slate. There are plenty of ways for you to clean up and organize: Get rid of old assignments or papers you no longer need, clear your computer's desktop or folders of projects you won't need for future classes, donate old clothes taking up closet space, and resell or donate textbooks for courses you've finished. 
9. Sharpen your cooking skills. Never underestimate the satisfaction of creating wonderful meals for yourself. Spend some time learning how to cook healthy and delicious new dishes. Read cookbooks, search for new recipes, watch cooking videos and give your kitchen (and culinary skills) a workout! 
10. Take some time for yourself. Finally, make sure you take good care of yourself over winter break. Spend quality time with your family and friends in person or virtually; eat something that didn't come from a dining hall or a vending machine; watch that movie or read that book you've meaning to get to — just do something fun! Enjoying your downtime will refresh your mind and help you take on the new semester with confidence and enthusiasm.