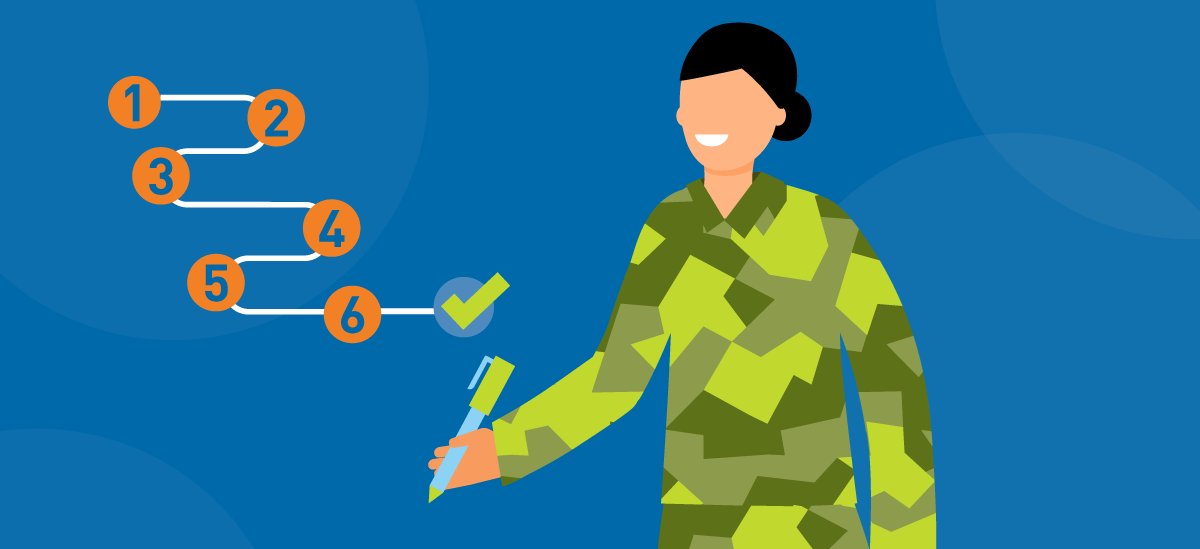 A certain level of stress before a deployment is normal, but a few easy steps before you leave can help take the uncertainty out of the state of your finances while you're gone. To better prep your finances — for both you and your partner — before a deployment, consider the following:
Plan a chat:
Gather important details — like debts and account information — ahead of time and put your goals on paper. Then, put your next money chat on the calendar to make financial conversations a regular occurrence.
Know your numbers:
A deployment means a likely change in income, considering special and incentive pay, and family separation allowance. Find out what your new income
will be and make a smart plan for what to do with it.
Start saving for an emergency:
Emergency savings are helpful if someone needs to stop working, or for unexpected medical or household bills. Experts recommend keeping six to nine months' worth of expenses in this type of account. Consider putting extra deployment income towards this goal, or throw in any raises, bonuses or cash gifts that you get to help pad it.
Check your insurance plans:
Insurance needs change over time, so be sure to check yours annually or before a deployment. You might want to sign up for, or increase, your term life insurance coverage or consider additional policies like long-term disability, whole life insurance or hospital indemnity insurance.
Put together an estate plan:
Besides making sure that your partner knows where all your important documents are kept, updating things like your will and Powers of Attorney can give you peace of mind while you're deployed.
Let an expert help:
Skip the stress of pulling together a financial plan yourself
by enlisting the help of a certified financial planner, who will help ensure that you've covered all your bases.