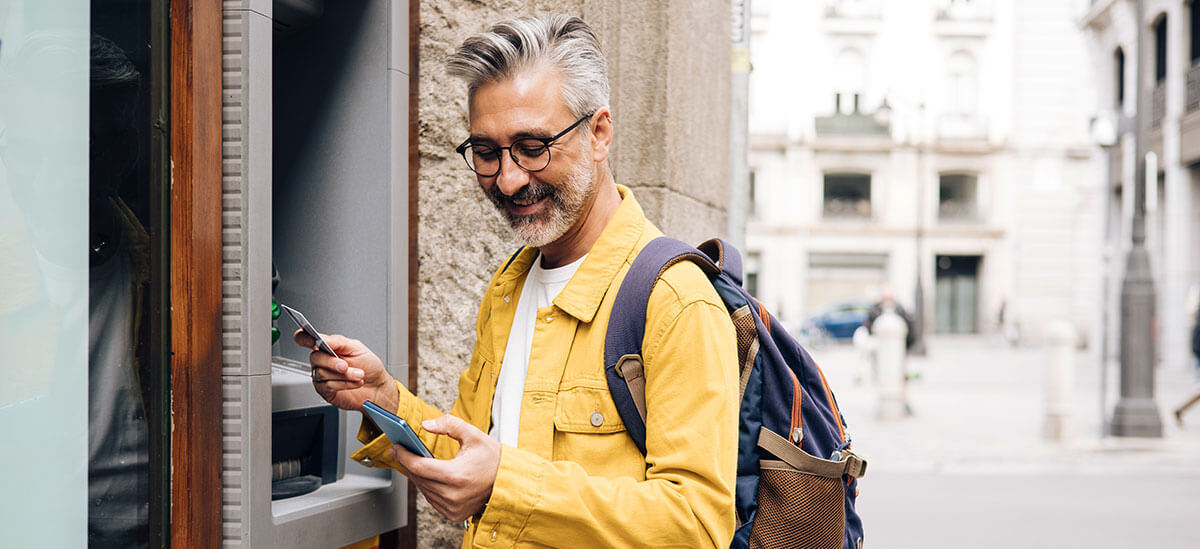 It's no surprise that more than 10 billion transactions are performed at ATMs in the United States every year. Often available 24 hours a day, ATMs are conveniently located from coast to coast. In fact, PNC's ATM network is over seven times the size of its branch network, so you're likely to find one of the approximately 60,000 PNC or partner ATMs in your area.
Many of today's ATMs let you do more than check account balances and withdrawal funds. With PNC DepositEasy℠ ATMs, you can also handle many everyday banking transactions, saving you time and allowing you to conduct your banking when it's convenient for you.
Here are eight helpful features available at PNC DepositEasy ATMs:
Access your accounts without a debit card
Forgot your wallet? No problem! With PNC Card Free ATM access, you can use certain PNC ATMs even if you leave your debit card at home. Simply log into the PNC Mobile App and generate your one-time access code. You can use it at any PNC ATM with Card Free functionality. Learn more here.
Deposit money easily
Skip the line and save an envelope when you can easily deposit cash or checks when it is most convenient for you.
Access to your money faster with PNC Express Funds
Need access to your deposited check to pay a bill? When you deposit an approved check, PNC Express Funds gives you the options, for a fee, to make the full amount available immediately for withdrawals and purchases. Learn more about PNC Express Funds here.
Choose cash denominations
Withdraw only as much as you need with Denomination Choice, a feature that lets you withdraw bills as low as $1 and $5. Choose the exact dollar amount you need and leave the rest of your money in your account.
Personalize your ATM experience
Make future visits faster by establishing your preferred language, fast cash amount and receipt preferences with PNC ATM Personalization. As an enhanced option, get your ATM receipts emailed to you – no paper waste and no receipts to keep.
Select your language preference
Set up your preferred language to make your ATM experience even easier. With PNC ATM Personalization, your preferred language will always be displayed. Language options include English, Spanish, Polish, Korean, Chinese, German, Japanese, Vietnamese, Portuguese and Italian.
Change card PINs
Change your debit and banking card PIN at any time and as often as you need with your existing PIN. You can use your new PIN immediately, and for security purposes, PNC will always mail a notice to your registered address whenever your PIN is changed.
Manage your PNC SmartAccess® Prepaid Visa® Card
Cardholders can easily and conveniently check balances, withdrawal funds and load cash to your SmartAccess card.
Try PNC Video Banking Machines
Need to complete a transaction with a PNC representative? PNC offers Video Banking Machines that allow you to make payments to PNC accounts, cash checks, and talk live with an on-screen banker. Video Banking Machines often offer extended hours seven days a week where available.
Additionally, check out pnc.com/alwaysopen to learn more and watch instructional videos about additional banking solutions, including online, mobile and text banking.
If you prefer a branch visit, you can find branch details, view current wait times and even schedule an appointment using the ATM & Branch Locator.