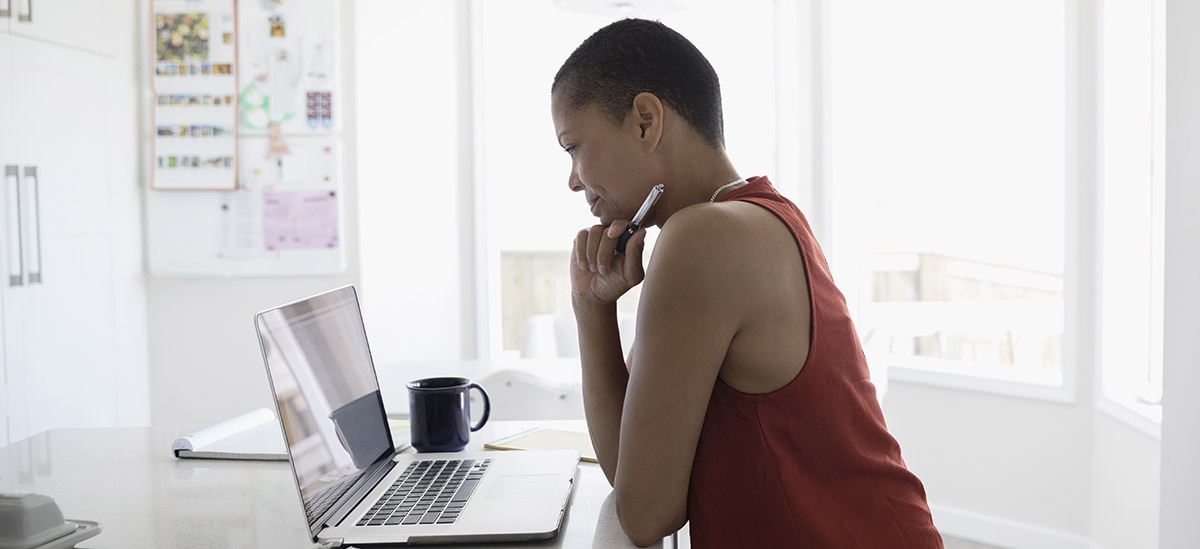 Tracking your daily spending and setting savings goals are two of the ways you can set yourself up for a solid financial future. As these practices become habits, it won't take long to see how small changes can lead to big, lasting results.
When it comes to figuring out where your money goes, experts point to one key practice: tracking your spending. If you don't know where you're spending your money, you won't know where (or how) to make changes.[1]
Day by Day
Keeping a monthly budget is a common practice; it allows you to allocate money for necessary payments like rent or mortgage, utilities and car payments, as well as things like entertainment, groceries and dining out. While it's good to have a monthly budget, you can improve your spending habits by keeping track of daily spending.
Maintaining a daily spending tracker, instead of looking at it each month, is a way to keep your personal balance sheet in the black and adjust for those days when you spend more of your dining out budget than you had planned. You can then create a plan for cutting back the rest of the month to get yourself back on track.[2] When you keep track of your daily spending, it provides a clear picture of how much it costs to run your household and helps you identify areas where you may be spending too much.
Savings Goals
Tracking spending makes a big difference in your financial habits but establishing specific savings goals can help motivate you to put money in the bank rather than spend it. When you don't have a specific goal to reach, it's easier to withdraw the money and overspend.[3] Many financial experts also advise creating separate savings accounts for short-term and long-term goals. A short-term savings goal might be for something like a vacation fund or a new piece of furniture, while long-term savings goals focus on things like a car or college.
Tracking Tools
Today, you don't have to depend on complicated spreadsheets to help you set up your budget and track your spending.  
There are many digital tools available that can help you track spending and saving. PNC's Virtual Wallet® shows you the big picture of your money. With a clear breakdown for both spending and saving, you'll know where you stand. With budgets arranged by category, you can see where your money is going. Additionally, Virtual Wallet lets you set up automated savings so you can take steps toward your short- and long-term goals.
Using a simple tool can even become a family affair, as you teach your children the essentials of money management and what it takes to run a household. Teaching children strong money skills early in life is one of the best investments you can make in their future, as those tools last a lifetime.[4]
No budget is too small to benefit from tracking spending and setting savings goals. Do it together as a family, and you can celebrate your successes together as you reach goals while teaching some great lessons that will benefit your children for the rest of their lives.