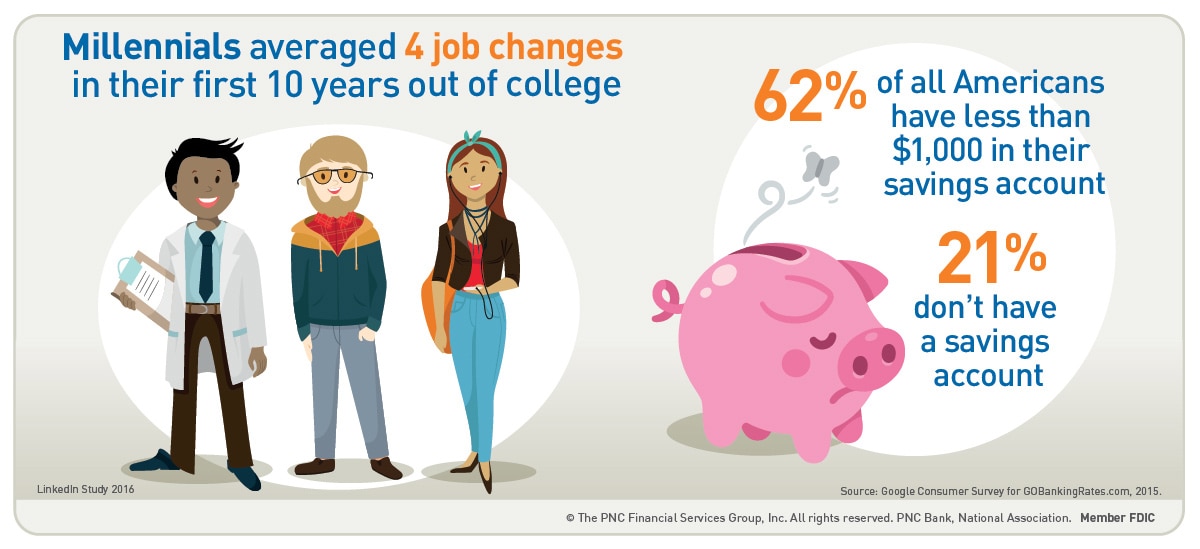 You've decided it's time to move on. Or, the choice was made for you. Regardless, changing jobs can impact your short- and long-term finances. Keep these tips in mind as you prepare for and make a work transition.
Hoard cash. Not under your bed, of course, but in checking and savings accounts where you can still access it easily. If you're starting a new job right away, there may be a time gap between your last paycheck from your previous employer and the first paycheck from your new one. You want to make sure you can still pay this month's utility bills. Especially if you lose your job unexpectedly, you should have enough money saved to cover living expenses for at least three to six months. A year is even better.


Review your spending habits. If there's a lull in your employment, identify areas where you can cut back to avoid going into debt. If you're expecting a salary increase in a new job you are starting right away, think about what you'll do with that extra money. Financially responsible for others? Now may be a good time to carve out some of your budget for additional life insurance, retirement fund contributions or college savings.


Understand your benefits. First, contact your HR department to find out when your current benefits will end. Ask about options for bridging the gap in health insurance between jobs, if needed. You may need to find and purchase a short-term policy that provides you with coverage for a few months before your new benefits take effect. And, if you are being "let go", be sure to ask about a severance package. Though not required, some employers offer benefits ranging from severance pay to job search assistance. Then learn about benefits offered by your new employer as quickly as possible. This is usually part of a company's onboarding process, anyway.    


Figure out what to do with your 401(k). You have options. You can leave it where it is, cash it out, roll it into a plan with your new employer, or roll it into an IRA. There are pros and cons to each choice. Talk to a financial advisor for help deciding what the best choice is for you.
More questions about how to handle your money while changing jobs? Visit your nearest PNC branch and talk to a PNC Banker today.
TEXT VERSION OF IMAGE
Millennials averaged 4 job changes in their first 10 years out of college
62% of all Americans have less than $1,000 in their savings account 
21% don't have a savings account
Source: Google Consumer Survey for GOBankingRates.com, 2015
LinkedIn Study 2016